Evidence:
https://www.tiktok.com/@joanj_3/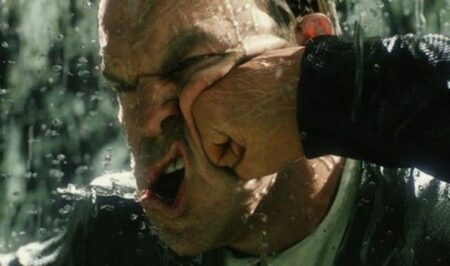 The modern day US black female has to be the most prolific, racist and discriminatory knucklehead on the planet, while black women in the United States are busy using every avenue of social media to attack those US black men who've chosen to get their passports and travel overseas to find more attractive, traditional, cooperative, CHILD FREE, submissive, pious, meek and humble women, on the other side foreign women are wisely using these same platforms to advertise their countries as viable locations black men can visit in order to find themselves high quality women.
Foreign women who are going to go up against the black witch's coven would do wise to pick up a copy of my book Negro Wars in order to have a much deeper understanding concerning the broken and dysfunctional psyche of the modern day black female. As the saying goes, know your enemy!
Remember before how I've talked about non black women swooping in and scooping up quality brothers these same feminist black harriets continually state they "don't want", now foreign women have also joined the "scoop up an upwardly mobile, intelligent black man" expedition, of course we free thinking brothers are NOT complaining at all.
I keep on telling you free thinking black men NOT to downplay the reach you have when it comes down to choosing a female companion, women around the world are closely watching the Passport Bros movement grow larger by the day and unlike the black siren recognise such growth as an increased opportunity for themselves to find a decent man.
Of course the black witch who you saw at the beginning of the video put her TikTok account to private once the righteous missiles of recompense began flying in from Passport Bros as well as foreign women.
I'm also at a complete loss when it comes to the modern day black female's level of ignorance and stupidity regarding their views on foreign women and mind you, US black women hold more passports and engage in international travel at a higher frequency than US black men. The most educated, what a joke.
Again, notice how the angry and bitter black sisterhood of failure continues to call black men with passports "broke" even though travelling internationally is typically an expensive activity. Like I said, most black females today are prolific knuckleheads who once again despite claiming the title of "most educated", in reality don't have a damn clue about anything.
They're always crying about some sort of "ism" being levied against them, yet look at how they have no problems insulting and discriminating against innocent foreign women just because they don't share the same deadhead feminist mindset and especially due to them supporting free thinking black men.
The modern day black female is truly an evil wretch, attacking any women who happen to side with and have empathy for black men and our plight in modern day society, and you still have some black men out here believing black women are their friends, smh.
Like the brother says in the video below, black women have NEVER "held it down" for brothers neither carried black men or "da communitah", NEVER:
While I DO NOT share his sentiments on black women doing well because they must be recompensed for the evil and innumerable transgressions they've wrought upon black men and black society as a whole, the rest of what he said I completely agree with 100%.
Black women have turned into a group of uncooperative, incorrigible, unsatisfied, angry, bitter and miserable miscreants who desperately wish that black men were also occupying the same sinking ship as themselves.
They can't stand to see black men happy, connecting and interacting with foreign women, women that actually show them appreciation, respect and demonstrate what true love actually looks and feels like.
I'm glad @JoanJ_3 called out the black witch on her horrible and notorious hair piece, haven't I as well as other free thinking black men been stating for the longest that black women look beyond ridiculous wearing the hair of non black women on their heads, mind you the same women they're disparaging, berating, mocking and ridiculing? You cannot make this stuff up.
Clap backs like this are going to increase exponentially as more foreign women catch wind to how disrespectfully Western women especially black women are talking towards them.
Black women trying their hardest to go in on East Asian women, yet aren't these the same females on the daily rolling into and all too often stealing from East Asian owned beauty supply stores and nail salons? Black women, always leaving themselves open to be verbally decimated, smh.
Brothers, get your popcorn and freshly squeezed juice at the ready, I reckon a social media showdown is about to go down, black and liberal non black females Vs foreign women with foreign women being the favourites not only to win but also to snag themselves even more brothers from under the noses of these black female delusional buzzards, watch this space, coming soon to a screen near you. #SYSBM™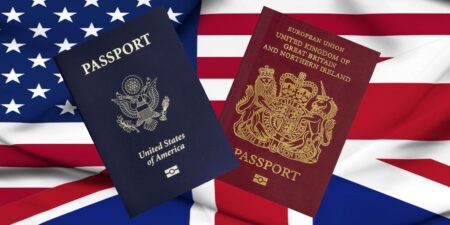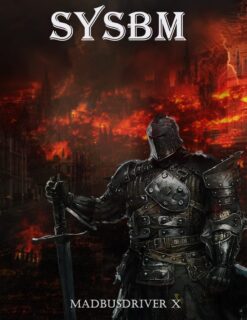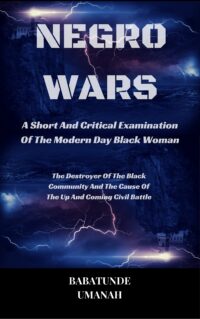 The Deprogramming And Decontamination Process Continues
Team Foreign Women For The Win
Most High Bless