Evidence:
https://www.tiktok.com/@mens.advice.channel/video/7164233648810577157/
He told the truth, no lies detected at all. I have to laugh really, for a group of women who continue to claim they're not pressed about the fact that large swaths of US black men are getting their passports and travelling overseas to find love and companionship elsewhere, every corner I turn there's a mentally disjointed black female making a TikTok video either disparaging the Passport Bros or foreign women.
As I posted before, foreign women are beginning to clap back at the blatant disrespect and disparagement being hurled in their direction by Western women, two of the most prominent foreign women currently on the frontlines returning cannon fire being Filipina Pea and Helgababushka.
Remember, Passport Bros is a MALE space that is predominantly occupied by US black men, yet these black sirens can't help but constantly stick their dirty noses into affairs that have nothing to do with them.
Nobody invited black women to comment on the Passport Bros giving other black men a heads up regarding a much better calibre of women overseas, as per usual they've pushed their way into a conversation that has nothing to do with them.
Black women claim not to be pressed and bothered about black men getting their passports and travelling overseas yet somehow are managing to find bags of free time to create endless TikTok videos about what they claim they don't care about, lol, make it make sense.
As the gentlemen pointed out in the above video, black women already have enough on their plate, they shouldn't be concerning themselves with the affairs of black men when they(black women) are already stuck in the deepest, darkest sewer pipe when it comes to general quality of life.
Again, notice that typically the black females who make these videos attempting to go in on Passport Bros don't look attractive, this is no surprise to SYSBM Practitioners as we've noted the same when it comes to them trying their hardest to berate, mock and ridicule SYSBM™.
The bottom line is black women can't compete with dysfunctional Western non black females yet alone foreign women and they know it, this is why they'll commonly resort to shaming language believing that such a tactic will work on any brother who's tasted freedom as well as being treated like a king by women overseas.
Black women are out here dying of heart disease, cancer, diabetes, strokes, high blood pressure etc in significant numbers, but no, tackling such major health shortfalls is not as important as attempting to go in on black men travelling overseas to find love and companionship, smh.
Kevin Samuels tried to help these women, however black women as a collective have more than proven themselves to be stubborn mules and the most incorrigible and uncooperative savages on the planet bar none.
Just to refresh out memories once again, let's look at what US black women actually lead in(and none of it is good):
Highest Poverty Rate
Highest Eviction Rate
Highest Student Loan Debt
Highest Commercial Debt
Highest Bankruptcy Rate
Highest Obesity Rate
Highest Divorce Rate
Highest Abortion Rate
Highest Out Of Wedlock Births/Single Mother Rate
Highest STI/STD Rate
This is your modern day black female in 2022 and beyond, she has absolutely no room to be talking about black men, what they're choosing to do with their own lives and who they're choosing to spend their own lives with.
Besides, since black women class themselves as a separate entity ie they view themselves as detached from black men, why all of a sudden are they pretending to be so concerned about us? The answer is they're NOT, they're simply attempting to funnel free thinking black men back onto the plantation/back into the Matrix as per the orders handed down to them by their white lord and saviour Major Frost.
Additionally, we have to remember that black women remain permanently steeped in the victimhood gutter, therefore their favourite scapegoat(black men)must always be within reach and ready to use at anytime. This is another reason why black women can't live without black men despite continually claiming the opposite.
Brothers, despite the coming trials and tribulations, the future is looking very bright for black men, the same cannot be said however for the modern day black female whose future will turn out to be an extremely grim one.
As I've stated before in previous articles, the worst mistake black women made was to separate themselves from their male counterparts, such an erroneous manoeuvre will cost them dearly in the near future. #SYSBM™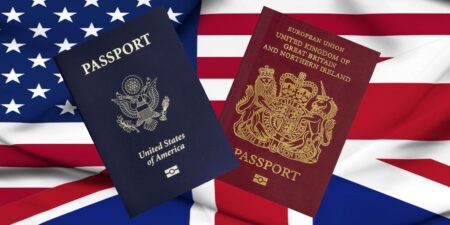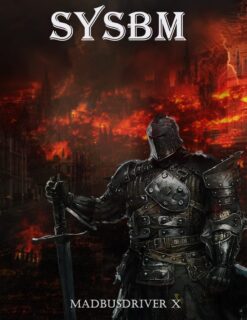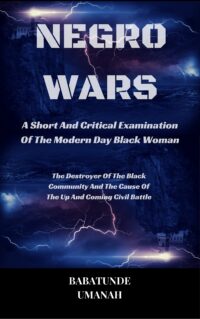 The Deprogramming And Decontamination Process Continues
Black Women=The Matrix/The Plantation, Passports=Freedom
Most High Bless