In this week's Open Mic Wednesday:
https://www.tiktok.com/@milkybanks_/video/7163331046530878766/
We can't really be surprised because this is happening in black society all the time, black girls and black women opening up their legs to gangsters, thugs, criminals, serial impregnators not knowing who the fathers of their children are. The single mother epidemic within "da communitah" continues, get your passports gentlemen and never look back. Meanwhile, in other news: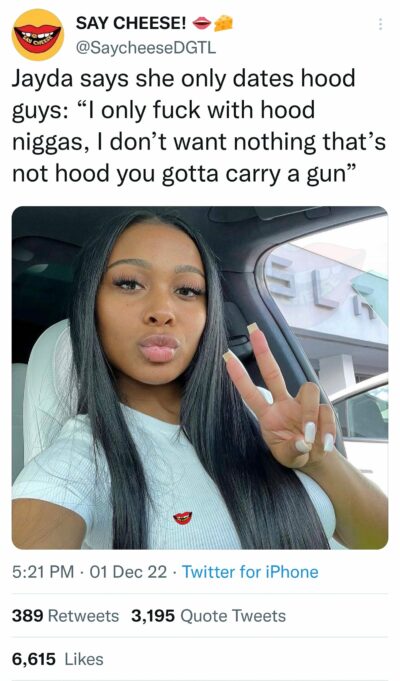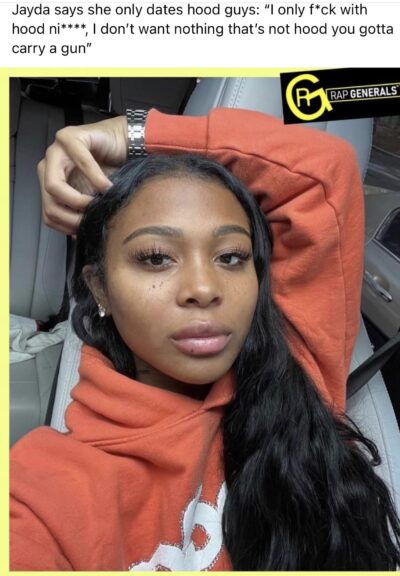 I've no idea who this black female is, however what she's stating concerning her personal preference is the same as the overwhelming majority of black women, she wants a gangster/criminal/hoodlum rolled into one. As I've stated before, black women have a traumatic and chaotic mindset, they're always at war within their psyches, hence why they choose men who reflect those same conditions. Yet another reason to get your passports and never look back. Moving on:
Dr Umar "Gerbilface" Johnson is at it once again, attempting to shame and cajole black men out of opting for other races of women. If he's labelling black men dating out as "self hate"(black female logic and equally their lame talking points), then how does he label black women who are throwing white women's hair onto their heads.
Of course Gerbilface will never call out the real self haters of "da communitah" that is black women because he doesn't have the testicular fortitude to confront the number one problem facing black society today.
Black men are and always have been the easier targets, I'm surprised that nobody has confronted Dr Johnson on his bias towards black women and why it's painfully obvious as to the main reasons why more black men are choosing to date and marry out(economics isn't the only reason either).
In case Dr Johnson needs reminding, here are a few examples as to why black women are being rejected on a monumental scale by their male counterparts: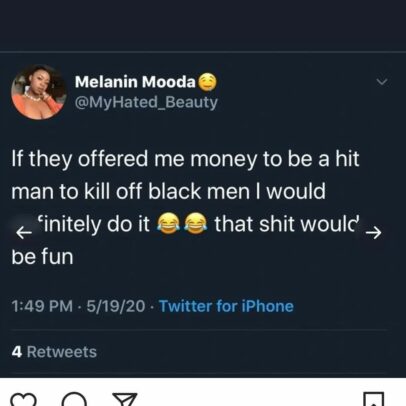 Umar Johnson needs to stop trying to dick police black men and instead work on improving the product he wishes black men to take onboard(black women, however at this point it's too late, the damage done is irreparable).
Johnson continues attempting to peddle off reprobate and degenerate black females on decent brothers, however black men worth their salt are NOT interested and won't be bullied into dealing with a group of women who've already stated that they only have interest in gun slingers, criminals and pant sagging professional impregnators.
Free thinking black men will continue to date whomever they want and there's nothing Dr Umar Johnson and his black female overlords can do to stem the flow of black men leaving the building. Another Open Mic Wednesday is here, you've got the floor, roll that dice.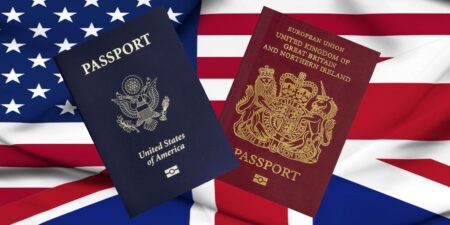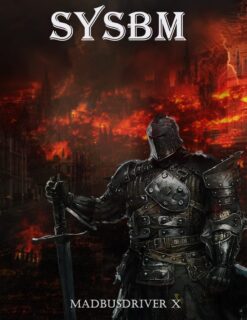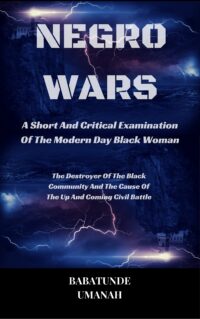 The Deprogramming And Decontamination Process Continues
Stay Individual(In Your Mind)
Most High Bless