Evidence:
https://www.tiktok.com/@konsciouskirk/video/7126112559987576106/
https://www.tiktok.com/@konsciouskirk/
This heavily misguided Negro has the audacity to call himself "konscious", what a joke. By the way, do you think he has anything to say about the fact that most black women as standard choose to submit to bums, thugs, gangsters, low life scum and criminals…………..of course not.
If you check out the dude's TikTok profile, it seems as if he's trying to be the next Derrick Jaxn with little to no accountability put in the black woman's direction, nothing new here at all.
Another milk toast, soft bellied pander bear bootlicking and brown nosing for black women seeking out Scooby snacks and doggie treats for despicable services rendered, smh.
If you noticed there was a caption that popped up on the screen which talked about leading a kingdom without excuses, yet further on in the video this guy is talking about both parties being "equals" and "partners".
Towards the end of the video the guy admitted that he grew up in a single mother household, so we shouldn't be surprised that he's rattling off such jacked up nonsense, peddling it off as so called "advice".
Partners or partnerships under normal circumstances refer to commerce, different businesses go into partnership deals together, businessmen become partners and usually confirm such confederacies in the signing of contracts.
There is NO partnership when it comes to a man and a woman coming together, it's a relationship and the man is meant to LEAD that relationship without resistance from his significant other. You cannot lead any relationship as a man if you've designated yourself and your female companion as being "partners" and "equals".
This mullet head ought to be talking about leadership instead, however the feminist mindset will never allow such a conversation to take place.
Do you see how deep feminism has permeated the fabric of black male society to where even those men who you would think have their heads screwed on straight still manage to manifest feminine energy and spew garbage such as the above?
This is one of the major problems in the West and one of the main reasons why relationships between men and women are falling apart at an astronomical rate, too many lame, castrated males in general and black males in particular are trying to bring up women to be their "equals" and "partners" because they're scared to put their feet down and take charge for fear of offending women and having their already rationed sexual activities be reduced to near zero.
Feminism is a failed religion and the evidence of such failure is all around for everybody to see. There is NO equality in a relationship, the man has his roles, the woman has hers however the man is still in charge of the woman and must constantly monitor and oversee her in order to ensure that she doesn't go astray and engage in destructive foolishness.
Don't listen to this bootlicking shine, submissiveness is supposed to be inbuilt into a woman by default, it's the surrounding culture as well as the quality of said society that determines whether the traditional values embedded within her are amplified or erased.
Being a woman doesn't automatically earn her respect from a man, the manner in which she conducts herself will determine what level of respect she'll receive if any. These blue pilled, pro black simp pander bears if they had their way would have you dishing out truckloads of respect to women who are simply not worthy of it, smh.
There is NOTHING wrong with wanting a classic traditional woman who has no problems submitting to you and yes will cook, clean and bring you a sandwich whenever requested, once again never allow these elder Generation X black men to shame you out of wanting reasonable standards in any woman you choose to deal with as they'll be the first ones trying to set you up with tatted up, weave/wig, fake nail, fake eyelash, heavy makeup, nose ring wearing single mothers with 2,3,4,5,6,7,8,9,10 children en tow.
This is one of many reasons why SYSBM™ is cut from a totally different cloth when compared to other black male digital spaces, already noting how much of a disaster the so called equality process has been, we don't seek to "empower" women but instead we choose to encourage them to embrace their femininity to the fullest degree, thus immersing themselves deeper into their womanhood(where they're supposed to be) and rewarding them accordingly.
The woman's real power lies in true womanhood and femininity, however Western society for the majority part has been successful in brainwashing, indoctrinating and programming most females of said society into abandoning the above and instead persuading them to pursue masculinity as well as to look at men as competitors.
Slim Sauce, Field Mouse, Shorty Fist, Chunky Bruh, Roof Top Trey and Cheezy Grillz aren't paying any bills, yet the overwhelming majority of black women will readily submit to those guys with practically no resistance as well as get impregnated by them while at the same time mocking, laughing at, disrespecting, ridiculing, berating and disparaging hard working, intelligence, educated, progressive, non criminally minded brothers for keeping themselves on the straight and narrow path.
Gentlemen, continue looking for that submissive woman, additionally begin withdrawing your time, energy and attention from those women who refuse to reciprocate the same.
Lastly, ignore simpleton Negroes such as the above who desperately want you to settle for the dregs and the scum of black female society, more time black women that men like him have already ran through, rinsed out, used up and damaged beyond repair. #SYSBM™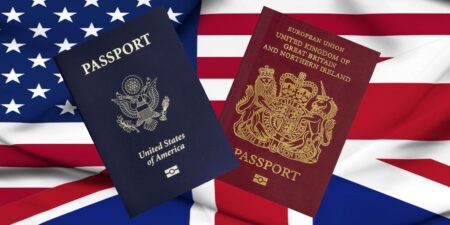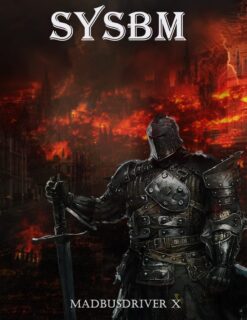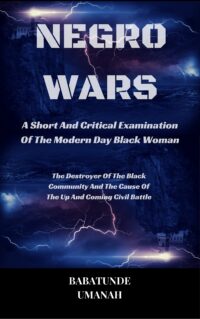 The Deprogramming And Decontamination Process Continues
Never Allow Yourself To Be Shamed Out Of Having Reasonable Standards
Most High Bless