Evidence:
https://www.tiktok.com/@helgababushka/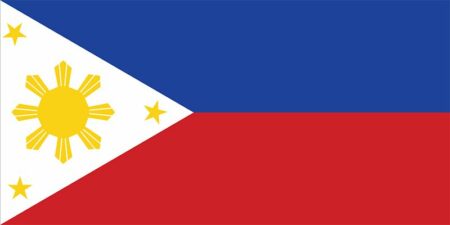 There are very few individuals on this planet who fully understand the malevolent nature of the modern day black female and it seems that Helgababuska is slowly discovering that the black siren is far more evil and wicked than she imagined.
See, had Helga read my book Negro Wars first, she would've had a much better understanding of the creatures she's dealing with in the form of the angry and bitter black sisterhood of failure.
This is the problem with most who go to war with these black sirens, more often than not they fail to comprehend just how evil black women are and how as per their father the Devil, they're specifically build for violence, conflict, war, strife, contention, pain, misery, suffering etc.
Black women as a collective feed off conflict and war no matter who the opposing forces are, they love going into combat and have the ability to argue back and forth for indefinite periods of time.
This is why I continually refer to black women as witches and sirens, precisely because they syphon the energy/life force of those they come into contact with as well as any individuals they conflict and clash with, this is why Helga talked about feeling tired.
In a recent video she made Helga mentioned starting a new chapter, however the damage she's inflicted upon the black female's plantation setup is such to where black women will never forgive her and will NOT leave her alone until she's completely off social media and the internet.
Helga mistakenly believes that she now can appeal to these black witches by being nice, spreading love, peace, being respectful towards them etc, however in case she hasn't noticed, these modern day black females are the most incorrigible, disrespectful, uncooperative, evil savages roaming the planet, they're NOT interested in peace, love, kindness and good works, not in the slightest.
This war between black men and black women has been going on long before Helgababuska came on the scene, the primary reason for its continuance being that black women have NEVER been held accountable for the innumerable transgressions they've wrought against black men as well as their own people.
Again, Helga doesn't fully understand the nature of the battle as well as the true nature of the women she's dealing with, that's why she's ignorantly prattling on about black men going too far whereas in actual fact, black men to date still haven't gone far enough in their efforts to shut dysfunctional black women down(due to most black men being simps).
Black men would've gotten a lot further in shutting down the lies and falsehoods of these black females earlier on had they rallied around those black men who had and have chosen to speak up on their behalf.
When Jordan Peterson first came on the scene and made his stance NOT to capitulate to the gender neutral, pronoun nonsensical foolishness, chiefly white conservative men immediately rallied around him and had no problems supporting him financially in order to ensure that his message was spread far and wide.
Unfortunately when it comes to most black men, they want things done for free, they don't believe they have to take the same steps and measures and additionally they'll get offended when asked to put their hands into their pockets in order to support and sponsor a worthy and constructive cause in their favour.
There are a few exceptions to this rule, black men with feminine energy as well as women, these are two of a few groups who can be successful in garnering money from black men in order to continue standing in the battle, the late Kevin Samuels as well as YouTuber Jessica X are two primary examples that spring to mind.
I agree with the sentiments of black YouTuber King Sigma, most black men are a lost cause, they've been so deeply indoctrinated and brainwashed by black women, even those who claim to have broken free from the black witch's clutches still exhibit traits of being under the plantation spellbinding trance.
Unfortunately most black men can't make any moves of significance without feminine leadership, guidance, authority and approval, this is the black female's doing, this is why free thinking heterosexual black men often times make little to no headway in trying to get average black men to support them.
I've brought this up to illustrate that if more black men were serious about their voices being heard, from long ago we could've easily built a network or networks whereby the black female propaganda machine would've been smashed to pieces way earlier.
Anyway, back to the topic at hand, it's very disappointing to hear Helgababushka espousing the same disingenuous, nonsensical talking points as these unaccountable black women, the same rhetoric they frequently use as a weapon to evade holding themselves accountable and responsible.
Capitulation and folding to black women is NEVER the way forward, you should NEVER show weakness to those who are clearly in the wrong. Aren't these the same dysfunctional black harriets who recently have been relentlessly attacking Filipina women for no reason other than them showing appreciation towards black men?
Filipinas as well as other foreign women have every right to stand up for themselves and clap back against any haters, black women should've never opened their mouths mocking, berating and disparaging groups of women they know little to nothing about.
At this stage Passport Bros need to take a leaf out of the SYSBM handbook and stop engaging with black women altogether, you've put out the signal to other black men that there are much better options available abroad.
Black women have deliberately injected themselves into the conversation which had nothing to do with them, now they simply need to be pushed back out and ignored as you get on with living out the Passport Bros lifestyle in peace.
I suspect these arguments Helga is currently witnessing are more between black women and the blue pilled, black male simps who desperately want them to change for the better(which isn't going to happen).
The she devil Oprah Winfrey should NEVER be looked upon as a god or saint. Firstly, my God resides in heaven, secondly Oprah is human just like everybody else, thirdly, she is one of the chief culprits responsible for this ongoing war between black men and black women.
Doesn't Helga realise just how much damage Oprah Winfrey has contributed towards the breakdown of black male/black female relations as well as the black family structure? Apparently not, smh.
Check out this video below, this is the message Helgababuska was preaching before the angry and bitter black sisterhood of chaos finally got to her, what a damn shame:
From recognising good black men as being the victims of the modern day black female to defending the same black women who are openly attacking her and other Filipina women as we speak, what kind of crazy foolishness is that?
It's bad enough watching blue pilled, pro blackity black, soy fermented, black male simps defending as well as rattling off the same lame talking points as the black witch herself yet alone a Filipina who now appears to have guzzled down the black feminist Kool Aid having seemingly buckled under the pressure of the black sirens coven.
I'm just waiting for these black harridans to turn their sights on SYSBM™ once again because unfortunately it's coming. Brothers, observe what is happening with the Passport Bros and recognise the necessity to have strong, masculine black men rallied around you as your support.
As we can see, there is only so much heat women can take before they begin to crack and crumble under the pressure. SYSBM™ Knights and true SYSBM™ practitioners NEVER HAVE AND NEVER WILL BOW DOWN TO THE BLACK WITCH CONTINGENT OR ANY OF HER BLUE PILLED, BLACK MALE SIMP FLUNKIES.
Stand your ground woman, if not for yourself then at least for your country and fellow Filipinas who these disrespectful black harpies have relentlessly attacked. Where is your pride, dignity and self respect? Bowing down to and licking the muddy boots of black women will NEVER profit you anything, they'll gleefully destroy you for displaying such weakness. You've been appropriately advised and warned.
Finally, here is a link to a video that was recently released by King Sigma(the man who actually coined the phrase Passport Bros) explaining the core principles behind the movement:
https://www.youtube.com/watch?v=8o1UThyRmTo/
Foreign women aren't stupid, they know that women in the West have seriously dropped the ball and they're happily seizing on the shortcomings. While Western women(especially black females) are walking around pompous, prideful and arrogant, foreign women are openly advertising their countries as potential places Passport Bros should visit in order to experience a different culture as well as be treated with respect by NORMAL, FUNCTIONAL women.
#SYSBM™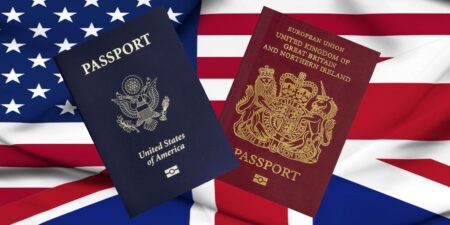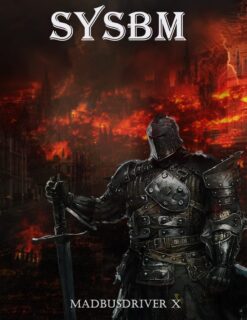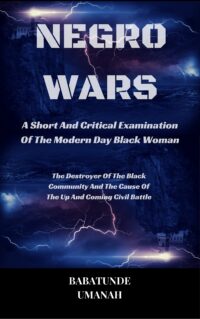 The Deprogramming And Decontamination Process Continues
Only Strong Masculine Black Men Can Successfully Defend Other Black Men
Most High Bless