Thanks to King Sigma, Schadenfruede, Shawn Swint, TeamWhiteGirls and others for alerting me to yet another blatant example of the modern day black female being a brazen hypocrite once again.
Evidence:
https://thesportsrush.com/nba-news-tons-of-emotions-and-realizations-time-really-flies-so-proud-of-you-young-man-savannah-james-helps-son-bronny-prepare-for-prom-night/
https://lakersdaily.com/lebron-james-son-bronny-shows-out-at-prom-in-gaudy-fashion-with-special-lady-friend/
https://www.lipstickalley.com/threads/prom-mom-life-holly-robinson-peete-savannah-james-and-erica-reid-see-their-children-off-to-the-prom.4902639/
https://www.dailymail.co.uk/femail/article-10833483/LeBron-James-17-year-old-son-Bronny-faces-racist-abuse-taking-white-girl-high-school-prom.html
https://www.hotnewhiphop.com/bronny-james-jrs-college-recruitment-ranking-revealed-news.149581.html
https://www.hotnewhiphop.com/bronny-james-jr-defended-online-after-prom-pics-stir-up-controversy-news.152243.html
https://www.instagram.com/bronny/
https://www.instagram.com/peytongelfuso/
https://www.tiktok.com/@peyton.gelfuso/
Now, here is yet another example of the same black females who claim they don't care who black men date blowing their weaves straight up into the high heavens at the sight of a young black man in the form of Bronny James taking a white girl to the high school prom, you cannot make this stuff up.
Why do black women even care, aren't these the same sirens constantly talking about "divestment/levelling up/swirling" etc, ie choosing to open themselves up to dating men from non black ethnic backgrounds? What's the problem here? Notice how when black women manage to date out, the union must be celebrated by all, yet when black men choose to do the same, all of a sudden(according to black women) there's a serious problem here that immediately needs to be addressed.
The brazen hypocrisy when it comes to black women and interracial dating is well off the damn chain, it's alright for them to frolic in the hay with Admiral Frost as well as beg for his attention and approval, yet whenever a black man chooses to expand upon his dating options, black women in particular, racist white men and the black female's pro black male simp flunkies all come out of the woodwork thick and fast trying their utmost to disrupt the black male/non black female unification process.
Black women especially are upset at the fact that Peyton Gelfuso is a very attractive white woman, if she was average looking or ugly, you already know the words that would've come out of the black witch's mouth, "she's ugly anyway, she can have him".
As commenter Shawn Swint pointed out in the last Open Mic Wednesday, black folks in general and black women in particular engage in fake outrage over all the wrong issues while at the same time keeping silent and in many cases turning a blind eye to the things that actually matter and ought to be protested.
Black women out here oceans deep in pure jealousy over Bronny and his white female high school prom date, yet whenever one of the members of the angry and bitter black sisterhood of failure is killed or beaten up by Chad, Brad, Colonel Freeze etc, you won't hear one peep from the black witch contingent, not one word, smh.
Once again, black women are out here making a slap fool out of themselves, claiming one thing but engaging in behaviour that is the complete opposite. The modern day black female, the gift that keeps on giving, lol.
The truth of the matter is black women already know that they aren't dating and marriage material, however as far as they are concerned, black men don't have the right to turn them down regardless of the gutter state they're currently in. In the minds of these black female failures, the black man must always choose her first even though she frequently executes right of refusal manoeuvres against him, make that make sense.
As I've stated before, free thinking black men are exiting the building in their droves and the numbers if they haven't already are due to reach critical mass very, very soon. I don't feel sorry for black women because they did this to themselves, they reasoned within themselves that they could treat black men like utter trash and at the same time believed they'd cast sufficient spells and incantations in order to keep them locked in on the proverbial plantation.
The thing that kills me is black women are blowing all of their gaskets over a white female who could simply be Bronny's prom date and nothing more. I remember a while ago black women exploded and deflated their wrinkled bonnets when a TikTok video of Bronny with another young white girl simply engaging in a harmless game went viral for all the wrong reasons.
Black women aren't fooling anybody here, they typically don't like prospective young black men like Bronny James who have their stuff together, their heads screwed on straight and who are in the making, they want and frequently go for black males who literally belong to the streets.
Even Dr Umar "Gerbilface" Johnson had to acknowledge in one of his recent videos, unlike black women white women see the potential in brothers from the beginning and are fully prepared to go the distance and stand by black men from when they have NOTHING and are attempting to establish themselves, the white female thinks long term whereas the black witch wants a completed package that is ready to go out of the box and refuses to settle for less, smh.
SYSBM continues to grow in leaps and bounds, black men now more than ever are finally beginning to realise that this modern day black female isn't worth a fart in a windstorm, simply isn't worth the trouble and cannot be saved or redeemed. Black women are starting to feel the pinch from more black men turning towards women from non black backgrounds and it's wounding them very badly.
As I always say, oh well, that's their problem, not mine. Gentlemen, pay no mind to the black female's opinion concerning who you choose to get with, date who you want to date, go where you will be loved and appreciated, not tolerated and hated. Black women HATE seeing black men happy WITHOUT THEM.
Lastly, never allow these lazy black sirens to shame, guilt trip or cajole you into not choosing to expand upon your dating options, the black witch stays stuck on hypocrisy for life and because of this in real time she's being replaced and via her own two hands relegating herself into the dating zone of obscurity. #SYSBM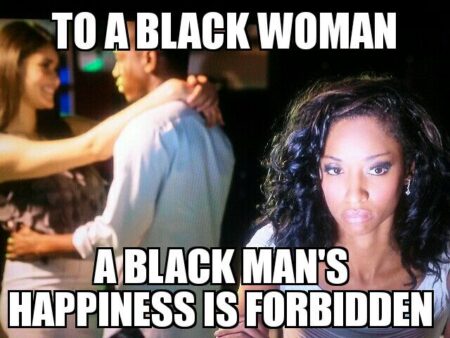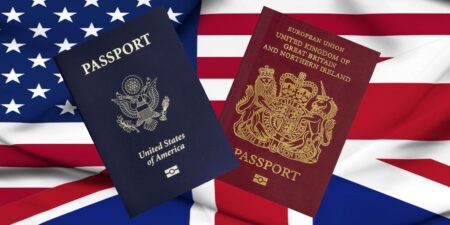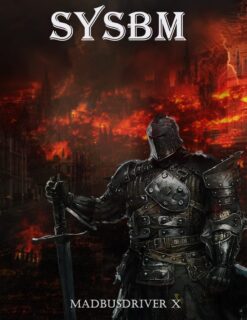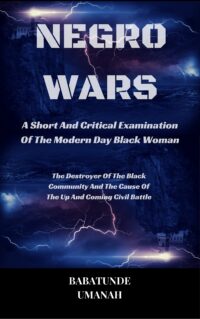 The Deprogramming And Decontamination Process Continues
Black Women Stay Hypocrites For Life
Most High Bless