Evidence:
https://www.tiktok.com/@raqqhard/video/6947484092829142277/
https://www.tiktok.com/@cynishaanderson/video/7073912999852936491/
https://www.tiktok.com/@keepinup_with_nemo/video/7077544664223567147/
https://www.tiktok.com/@jadeholdman15/video/6946738361629543686/
https://www.tiktok.com/@zandriadavey/video/6983458821582671109/
https://www.tiktok.com/@myawashingtonn/video/6949661005785894150/
https://www.tiktok.com/@y2kayy/video/6950362399283088646/
https://www.tiktok.com/@certifiedmommy/video/7083557601857932590/
https://www.tiktok.com/@nakiita2/video/6947105688812293381/
https://www.tiktok.com/@aliyawalkerbih/video/7083175941308058926/
https://www.tiktok.com/@nic0lenya/video/6946717005806357765/
https://www.tiktok.com/@_tcara/video/7077604913663986986/
Thanks to commenter Blackdjedi for alerting me to this. Here is a link to even more videos of black women making a slap fool out of themselves with a few milk toast, soft, lotionised Negro males also participating in the so called "massa challenge", however the overwhelming majority of the participants are mentally disjointed black sirens:
https://www.tiktok.com/music/B-my-massa-6945185944492362501/
You'll notice that in the majority of the videos above, the white folks didn't know what was going on and most were shocked once the true nature of the "massa challenge" was finally revealed. Do you see how keen, willing and eager this modern day black female is to denigrate, degrade and dehumanise herself in front of her white lord and saviour General Blizzard?
Once again here we have black women making a slap fool out of themselves on the internet via social media and where are these so called pro blackity black, black queen lovers calling this garbage out, that's right, nowhere to be found.
These are the kinds of women that Dr Umar "GerbilFace" Johnson wants you to take under your wing, cuff and procreate with once Admiral Frost has had his fill and discarded of them in the trash. I stated this years ago, if black women could have us black men back in chains and shackles leaving them free to frolic in the hay with white men, they'd have black men back on the plantation in a heartbeat.
I keep on saying it, I don't have to go far to look for this stuff, black women are putting out so much junk and showing everybody their bare behinds that material like the above lands in my lap on the daily. It's now gotten to the point where there aren't many places especially on the internet where black female dysfunction can be avoided.
This is why I keep on saying that the overwhelming majority of black men who still choose to deal with black women will have to compromise significantly because of the serious dearth of quality within black female society. To you pro blackity black, red, black and green pyramid heads, these are your queens, what do you have to say now?
Black women are the very ones putting their dysfunction out on public display for everybody to see. Nobody is forcing black women to make these goofy videos and upload them to various social media platforms, they're all doing this under their own autonomy and steam.
It should also be mentioned that in recent times I've noticed that there is a growing number of butt-hurt black men out here who are having an extremely hard time accepting the fact that black women as a collective on the daily are demonstrating themselves to be far from the "queens" they commonly claim themselves to be and videos such as the above are prime examples of just how far this modern day black female has spiralled into the deepest sewers.
These guys are extremely frustrated, on the one hand they love their "black queens" and are still holding out hoping that they can be those very few special cases and manage to find "The One", yet on the flip side they're not happy at the fact that black women continue to engage in dickhead behaviour making slap fools out of themselves and these same "hanging in there" sorry Negroes are unable to successfully defend them, oh well, that's their problem, not mine.
White men aren't stupid, they're the ones who created this contaminated black female monster, they know she's under their control yet by and large Major Sleet still isn't interested in his black female flunky past sex and ensuring she carries out her government directive to keep black men and black society flat on their faces.
As we always point out, it doesn't matter what heinous crimes this black female commits, there will always be hoards of simps waiting in the wings ready to forgive her of her sins, take her under their wings, cuff her and have children with her if she doesn't already have offspring from Lieutenant Breezy.
Social media has destroyed many women in the West and black women are the pinnacle example of what happens when women have no male leadership but are given a free reign of these internet streets. I don't see Indian women producing videos pretending that they were back in the days of British occupancy, nor do I see Jewish women uploading videos to Tiktok wishing they were back under Nazi rule.
The modern day black female is done and so are those black men who point blank refuse to read and accept the writing on the wall, this is blatant dysfunction on public display for all to see, there is no so called "confirmation bias" being practiced here.
Confirmation bias more applies to things that are not clear black and white and can be reasonably debated either way, it does NOT count when it comes to blatant in your face dysfunction.
And to think, these black sirens have the gaul to call us sellouts and self haters for simply dating out, but they'll deliberately ignore their own blatant Sambo shucking and jiving for shea whitey. You really have to hate yourself to put out this kind of content smh. #SYSBM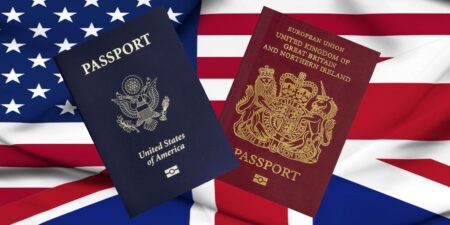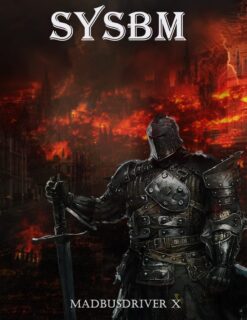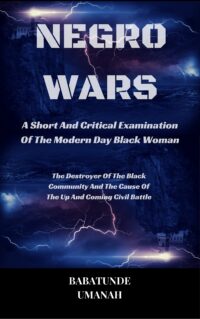 The Deprogramming And Decontamination Process Continues
Black Females, The Biggest Sellouts And Self Haters On The Planet
Most High Bless