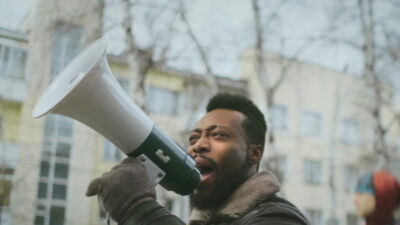 Evidence:
https://www.youtube.com/channel/UCEHSxkYx7WTdqkUpD9YOufA
https://www.tiktok.com/@iam_mrletgo/
Some of you gentlemen may be familiar with this guy who goes by the name of Mr Let Go. You can watch the entire video if you want, however the main focus for me was his statement between the 0:55-1:09 mark in response to the black female who spoke before up to 0:54.
Mr Let Go's statement about "staying and tolerating the mess" is the exact reason why black women particularly in the US will never change for the better. US black women already know that the overwhelming majority of their male counterparts think in the same manner and aren't going anywhere, they simply cannot "let go" of this modern day black female despite her continued deterioration.
Black women know that most black men are weak willed, don't have the guts to walk away from them and as a result they take full advantage of this situation, hence the continued outright disrespect, the haughtiness, pride, arrogance, brazen and foul attitudes they throw at black men on the daily.
It's funny how in the thumbnail of the video it says "you can't guilt trip men into tolerating you", yet black men like Mr Let Go are doing exactly what they claim cannot be done as spoken out of Let Go's own mouth, "tolerating" black women and their messy behaviour, smh.
Mr Let Go unfortunately represents most US black men who see the overt dysfunction of black women, however still choose to "stick it out" believing that at some point black women as a collective will finally see the light and change their ways for the better. We SYSBM practitioners already know that such a change is NEVER GOING TO HAPPEN.
As I've stated many times before, bad behaviour from women must always be checked and punished, NEVER tolerated. These are the same black females that you're being told to" negotiate, horse-trade" and "reconcile" with even though it's clear that black women themselves at present are quite comfortable walking the path of death and destruction which is leading them straight into the bowels of Hell. Black women as a group simply aren't interested in negotiating, horse-trading or reconciling with black men period.
The main reason why YOU'RE being encouraged to reconcile, horse-trade and negotiate with black women is because you are the guys that count, you have the most resources and you're the ones who have the mindset and the capabilities to redeem black society.
However, why should you step up for a society you never ruined to begin with and how can you possibly form a coalition with a group of females who have expressed their utter disdain for black men of your particular kind for the longest?
Besides, exactly what would black women be bringing to the table to negotiate with in the first place, do any of you guys have any ideas what "valuables" black women possess and could barter with because I personally can't see any?
These are the issues that the pro black love pundits refuse to deal with but at the same time expect you free thinking brothers to still step up anyway and rough it out in the hopes that you can bring these ran through and rinsed out unbridled, uncouth and savage black females and babymothers back under control.
The pro black love pundits have their work seriously cut out, they're desperate to repair the rift between heterosexual free thinking black men and the black women who hate them but at the same time don't have a clue as to where to begin.
Clean Up Man Avenue is a dead end street with NO REWARDS or gratitude given, NEVER venture into it and NEVER allow black women and their pro black love flunkies to cajole/shame/guilt trip you into doing so, SYSBM is the only viable and sustainable path for the heterosexual free thinking black man and we're beginning to see a sharp uptick in brothers who are now realising this.
In other news, it looks like the US Supreme Court is set to overturn Roe vs Wade and the child killing lefties are not happy:
https://www.naturalnews.com/2022-05-03-scotus-poised-to-overturn-roe-vs-wade-baby-murderers-to-erupt.html
https://www.thegatewaypundit.com/2022/05/democrats-scream-wail-like-demons-news-breaks-scotus-tossing-roe-v-wade/
No doubt black women who are the largest group of child killers on the planet are foaming at the mouth and convulsing at the news. Tossing out Roe vs Wade will simply mean that black women who live in red states will most likely have to travel to blue ones in order to utilise child killing services at abortion clinics. In my opinion, procreating with a black female should be deemed a criminal offence.
That's my mini speech over with, another Open Mic Wednesday is here, what's on your minds for this week gentlemen? You've got the floor, roll that dice. #SYSBM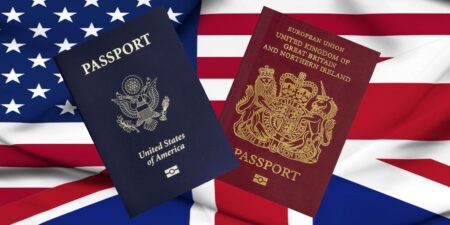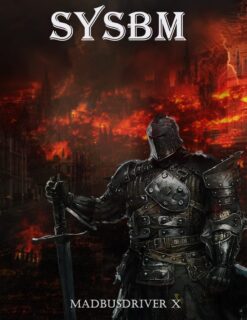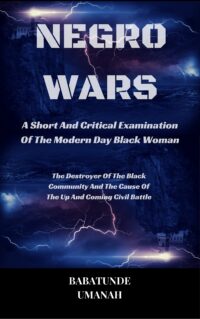 The Deprogramming And Decontamination Process Continues
Stay Individual(In Your Mindset)
SYSBM For Life
Most High Bless