Evidence:
It looks like the rumours are true about Kevin Samuels' death. Now, my only major gripe with Kevin Samuels was him pretending to be heterosexual when he clearly wasn't. However, as many of you brothers have pointed out, regardless he was out to see black men and black women improve themselves and wanted to see the rift between black male and black female relations healed and restored(though this clearly wasn't going to happen).
Now, as per usual with a black man passing, certain sects of black women are out here with their pom poms dancing away revelling in glee, believing that Samuels' death is somehow some sort of victory for them because he regularly reprimanded them on their bad behaviour and their unrealistic expectations of black men and dating.
I've said it before and I'll say it again, your modern day black female is a premium grade A dunce, the death of Kevin Samuels doesn't change their current in the gutter state, they'll still remain dead LAST when it comes to being chosen for dating and marriage and this position will only become more dire.
Though there will remain a majority of knuckleheaded black men who observing black women gloating over Samuels' death will still choose to deal with them, regardless, the exodus of black men from the building just grew larger. A further contingent of black men have just clicked and finally realised that this modern day black female isn't worth a fart in a windstorm.
Jumping for joy and performing cartwheels over the death of a man who was trying to help them out and laying down a much more realistic outlook in terms of dating and marriage for modern day black women. Your average black female is a feral, unbridled narcissistic savage who revels in death, destruction, pain, misery and bloodshed.
Didn't these same malevolent black harriets display the same uncouth savagery with the passing away of the Intellectual Juggernaut Dr David Carroll and the late Kobe Bryant? How many more deaths of black men have to be laughed at, mocked and ridiculed till many more of these black female worshipping Negroes out here finally understand that your modern day black female is a piece of trash that is only fit for the scrapheap?
Those black women who claim to be divested, what non black man is going to look upon this type of disloyal and disrespectful behaviour favourably and choose you? Answer, NOT ONE.
Black women yet again fail to realise that image and reputation are both key in appealing to the opposite sex, openly throwing black men under the bus and celebrating our deaths on the one hand but still expecting General Blizzard to date and marry them on the other, SMH.
As we've been stating here for the longest, SYSBM is the only viable and sustainable way forward for the free thinking black man, I've yet to observe non black women gloat over the deaths of any respective male counterparts who were attempting to help them self improve and view life from a more realistic perspective.
Black women as a collective remain the overweight, weave, fake eyelash, fake nail and heavy makeup wearing failures that they are regardless of who passes. Black women absolutely hate those black men who refuse to bow down and worship them as well as those who choose to take their money and resources elsewhere, their reaction to Samuels' death once again is not surprising to me at all.
CAUSE OF DEATH
This is the part that very few if any of these black YouTubers who've jumped on the current trend to report Samuels' death are going to cover. Samuels was a man who was fit and relatively in shape, folks don't just drop down dead of a heart attack or cardiac problems randomly, well at least they didn't until the Convid-1984 death shot was introduced at the end of 2020, beginning of 2021.
Just as in the case of David Carroll, it's my strong suspicion that Kevin Samuels took the death shot, how many doses of the poison I don't know but for those in the know, these Covid jibjabs are heavily linked to bloodclots and heart problems. I have an entire page called Vaxx Watch where brothers have posted many articles demonstrating the link between the Convid deathshot and failing hearts.
Those black folks who trusted in the government, rolled up their sleeves and allowed themselves to be injected with the Convid-1984 bioweapon will die in the same manner. This is all you're going to be seeing, well known individuals all of a sudden dropping dead with heart problems.
Remember rapper DMX croaked it just over a week after getting his Convid shot but the mainstream media attempted to spin his death and say that it was "drug related" even though his own family stated that at the time of his death he'd been clean.
Watch, you can count on one hand the amount of folks covering Samuels' death who will dare to dive deeper into why all of a sudden he suffered from a heart attack being healthy and in relatively good shape. Trusting in Bill Gates and his experimental potions has an extremely heavy price attached to it.
I know the world isn't completely overrun with brainwashed idiots, I know there must be other people out here who are seeing the same pattern of people getting the jib-jab and shortly thereafter suffering from heart related issues or blood clots. WE at the SYSBM Knights Roundtable cover ALL angles, we don't shy away from possibilities that may be uncomfortable for some to accept.
It's sad to say but another elder Gen X black man who trusted in the government bites the dust. Never trust in people, organisations or governments who have NEVER proven themselves to be trustworthy and additionally who have a lengthy track record of being dishonest. #SYSBM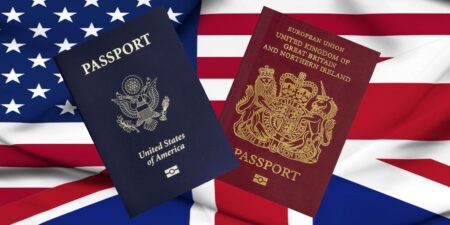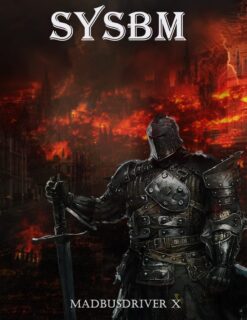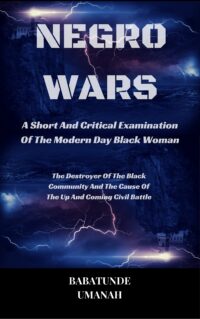 The Deprogramming And Decontamination Process Continues
Another Elder Gen X Black Man Passes, RIP Kevin Samuels
SYSBM For Life
Most High Bless