Evidence:
https://www.youtube.com/watch?v=apgAUBukC44&t=2697s
https://www.youtube.com/c/OmowaleAfrika/videos/
This is the type of unnecessary calamity that often occurs when detractors talk about SYSBM™ but don't bother to contact its true representatives who can and are more than prepared to articulate and breakdown the philosophy and lifestyle in order to give the audience a CLEAR UNDERSTANDING.
Newbie knuckleheads like Hot Sauce boy clearly haven't done their homework, this dude doesn't have a clue as to what he's talking about. First of all oblivious one, the website slayingevil.com is owned and ran by myself Verbs2015 aka Babatunde Umanah, author of the books Negro Wars and The Institutional Church Beast Infrastructure and coauthor of the SYSBM book.
MadBusDriver has his own website which is sysbm.org in addition to his YouTube channel MadBusDriverX. Secondly, how can MadBusDriver not speak for the majority of SYSBM members when he's the founder, creator/originator of the acronym, philosophy and lifestyle?
The first part of SYSBM Tenet Number 1 clearly reads as follows:
"1. SYSBM(the movement, philosophy and lifestyle originated, created and founded by MAD BUS DRIVER)……"
This Hot Sauce knucklehead then had the audacity to label MBD as a zealot even though the rookie himself has integrated the SYSBM philosophy into his own lifestyle, make that make sense. No bruh, the SYSBM Tenets are the foundation of the philosophy, you cannot roll in and rewrite what has already been written and published in the form of an SYSBM Manual.
These amateurs honestly believe they can slide into the SYSBM lifestyle and oust/replace its very founder, not a chance pal. This reminds me of a video MadBusDriver produced at the beginning of 2020 when SYSBM™ had a small moment in the spotlight. You had exactly the same thing happening then, newbies with no knowledge claiming that SYSBM™ was started by anybody and everybody but MadBusDriverX, smh.
No, you're not going to put Richie Mac aka Zoom To Thailand as a talking head and a chase maker of the movement, no you're not going to put 1MasterTeacher as a talking head and a chase maker of the SYSBM™ movement, the only person who can make those determinations is the so called "zealot" himself, MadBusDriverX.
Please see the video below that MadBusDriver was forced to produce a few years ago in order to put some unlearned ramblers like Hot Sauce straight and in their place:
Richie Mac is NOT the founder of SYSBM™, 1MasterTeacher is NOT to founder of SYSBM™. Even though both of those men have incorporated the SYSBM philosophy into their lives, if questioned about who founded and started the movement, both without hesitation would point directly to MadBusDriver. Those guys know who the founder is, how is it you don't Hot Sauce?
I blame pro blackity black, frying pan African bootlickers such as Omowale Afrika for deliberately skirting around bringing the SYSBM™ founder or at least true SYSBM™ representatives on his panels to discuss the philosophy and hash out any questions or concerns themselves or the audience may have.
Because SYSBM™ is diametrically opposed to their "rebuild da communitah" construct, they feel the need to demonise the lifestyle because it's seen as a direct threat to the so called progression of black society(not that said society is progressing in any direction forward, it's been going backwards at full speed since the 1960s), NOT the black female who in real time is destroying everything within their midst.
In addition to not wanting the real smoke, another reason why these mush mouth talking frying pan African/pro blacks don't invite true SYSBM™ practitioners onto their panels is because they fear that some of their audience members may be converted once the SYSBM position is accurately laid out and explained from a logical, rational and common sense standpoint.
Back to Hot Sauce, it doesn't matter who people are gravitating towards, MBD is still the founder and the originator of the SYSBM™ lifestyle/philosophy, he will remain the head of it and there is nothing you or any other misguided miscreants can do to change that.
Passport Bros are more gravitating towards guys like Richie Mac, 1Masterteacher, Auston Holleman, Brazil Yesh etc because those men more align themselves with the Passport Bros movement.
True SYSBM practitioners align themselves with the SYSBM founder MBD as well as the Original SYSBM Knights and other true SYSBM members, I've no idea what this mullet head Hot Sauce is talking about.
New SYSBM members would do wise to first conduct some basic research into the philosophy so that they don't end up looking dumb and incredibly stupid like Hot Sauce over here.
Finally brothers, when out here be sure to watch your six. The relentless attacks against heterosexual free thinking brothers continue, any individual or group within black society who refuses to bow down to and kiss the crusty feet of the modern day black female are automatically viewed as the enemy by the black witch herself as well as her blue pilled pro black simp flunkies, always remember this. #SYSBM™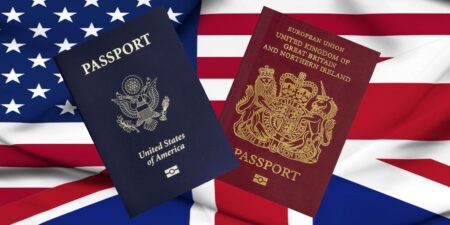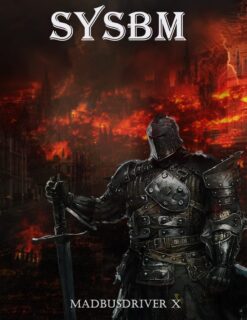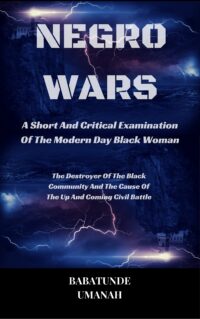 The Deprogramming And Decontamination Process Continues
Be Sure To Check Misguided Hot Sauce Type Negroes As And When Necessary
Most High Bless