Evidence:
https://www.facebook.com/hashim.locario/
https://www.youtube.com/channel/UCJtO27QCPktDmaPAGhsNNeg/videos/
Come on dog, if these guys were getting regular access to sex then they wouldn't be coming to you for advice, which one is it? Do you see the double speak here, on the one hand Locario advises men(predominantly black men) on how to get laid regularly and more often, yet as soon as these men begin speaking on desiring women with low body counts, now all of a sudden these same guys must already have a regular sex schedule in place, you cannot make this stuff up, smh.
When I observe the video above, all I see is a dating coach desperately trying to hold onto the last few coins, nuggets and shekels trickling into his hands.
Really bruh, why even tempt me with this garbage? Firstly, as a dating coach when it comes to black society, Locario already knows full well that 12 Gauge Mike, Slim Sauce, Trap House Jim, Field Mouse And Shorty Fist are the main ones indulging in the majority of the spoils. Decent black men who still believe in black love however are just about getting the remaining scraps and crumbs, if even those.
Street loiterers, gangsters, criminals, bums and serial impregnators are the ones contributing towards racking up the body counts of black women who by the way equally confess their attraction for those guys and those guys alone. Blue Collar Trevor and White Collar Stephen aren't even getting a look in, therefore they CANNOT be blamed.
Additionally, the last time I checked, nobody is forcing these women to sleep around, nobody is pointing a gun to their heads saying "allow yourselves to be dicked down by different men or else". Where is the accountability on the woman's side, has Locario all of a sudden turned into a feminist?
Since we know that women control access to sex, it doesn't take a genius to figure out that it is black women themselves who are racking up their own body counts using Sheggy, Cheezy Grillz, Blac Bloc, Lil Fizzle etc as their favourite instruments of choice as they venture further down "I'm an independent woman, I don't need a man, I can do bad all by myself, hot girl summer, I'm having fun doing me" Boulevard.
When it comes down to quality black women, black dating coaches are clean OUT OF STOCK, they only have access to dirty, dysfunctional, entitled, prideful, arrogant, ran through, used up, rinsed out, recreational use only females and single mothers.
This sudden shift was never supposed to happen, just like the black witch and her "not so cosy anymore" relationship with the State, dating coaches thought that they were going to ride the "game" gravy train forever, not once did they think that larger swaths of black men would begin shaking themselves free from the plantation spell and start demanding higher standards from the women they wish to deal with.
As I've stated before, dating coaches for a while have been making a decent mint off the average man's ignorance in how he ought to be interacting and dealing with dysfunctional women, however by men pulling themselves out of the so called "dating game" and instead choosing to align themselves with classic, traditional, feminine women(where NO GAME is required), the dating coach era has been thrown upon its head and as a result will soon be a footnote in the history books.
One of the reasons why an increasing number of black men are pushing back against women with high body counts is because they're finally beginning to recognise the link between women who sleep around and their psychological instability. The more men a woman sleeps with the further she sinks into mental insanity due to those different DNAs she's taken onboard.
I recently heard information that suggests it can take up to 7 years for a woman to shed the DNA of any man that she's slept with. Personally I believe this as it would explain why we have so many contaminated, mentally damaged and unhinged women walking the streets with 25% of them on some sort of medication.
Additionally, most level headed men are actually looking for relationships, unlike modern day women, they aren't looking to hop from one woman to the next, they'd be quite content with a half decent looking female who embraces her femininity to the fullest and who isn't influenced by Cardi B, Meg Thee Stallion, Sukihana Da Goat, Kim Kardashian etc as well as social media.
Mr Locario attempting to shame black men for implementing more than reasonable standards, that's typical low brow behaviour you'd expect from women. The men that count(not the so called players) have low body counts, so yes, they can demand the same from the women they choose to deal with if we accept Locario's logical fallacy(which we don't).
Whores, sluts and notorious women are NOT valued, they never have been and they never will be. A woman's value is directly connected to her purity, in other words, the more men a woman sleeps with, the less valuable she becomes due to her purity being diminished, this is exactly how things work in the REAL WORLD.
Black men, NEVER allow black women, their pro black simps, dating coaches or any other disingenuous buzzards to shame you out of demanding and upholding fair standards. Remember, women are praised for having standards, yet when it comes to men doing the same, ridicule, mocking, being berated and being disparaged typically follows.
Continue to push forward and never compromise your position for anybody, if these Western females aren't meeting your expectations then by all means feel free to take a look at foreign women. There's no way that anybody can tell me a woman with a high body count is as valuable as one with a low one or better still a virgin.
Body counts don't matter when you're a dating coach who has nothing outside of, used up, ran through 304s in stock. As I said before, these dating coaches are slowly going out of business as more men wise up to the "game" that is really one sided and rigged against them. Dating roaches shouldn't sweat it though, Whole Foods is still hiring.
Always remember that having and using game is in essence being a blue pilled simp because you're choosing to capitulate to women who are NOT functional(remember, game is only required when dealing with DYSFUNCTIONAL WOMEN). I will NEVER capitulate or bow down to a woman ever, as men we are supposed to be reclaiming and re-establishing classic masculinity and traditional manhood, not throwing them both down the toilet for the slim possibility of getting sex from low quality, contaminated, ran through, expired females. #SYSBM™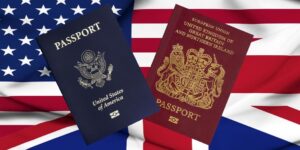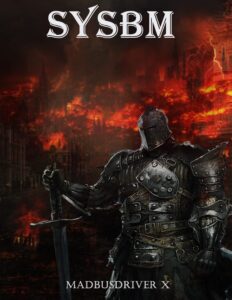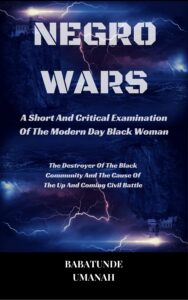 The Deprogramming And Decontamination Process Continues
Women With High Body Counts Are Irrelevant And Should By Bypassed Using The Highest Speed Possible, You Cannot Shame Quality Men Into Accepting Them
Most High Bless