Evidence:
https://www.tiktok.com/@acemetaphor/
Yet another blue pilled, brown nosing pander bear who once again knows what strings to pull in order to get gullible, silly black women to empty out the contents of their purses into his coffers.
Men in general don't have any problems with footing the bills for TRADITIONAL WOMEN, the legitimate contention is muddy bootlicking shine buckets like Ace Metaphor expect men to maintain their traditional frame for females who've fully embraced modernity, sorry bub, that's not going to happen.
Once again, Ace Metaphor's message is only aimed towards fragile, desperate blue pilled, black male simps, black men of worth and value will immediately recognise his message for the garbage that it is and place it in the dumpster where it belongs.
Paying for all of the bills is a TRADITIONAL CUSTOM that's reserved for and bestowed upon TRADITIONAL WOMEN ONLY, don't be a modern day female out here demanding that men foot the bill for anything, the reality is you deserve and are entitled to nothing.
Once again, provision and protection are TRADITIONAL CUSTOMS that are reserved for and only bestowed upon TRADITIONAL WOMEN. In case Ace Metaphor hasn't noticed yet, modern day females are NOT traditional.
"Provide a safe space for the woman to be vulnerable enough to embrace her femininity"
Is this knucklehead serious? Just to point out, non westernised foreign women don't require "safe spaces" in order to embrace their femininity, they're feminine by default. Hell will freeze over 10,000 times before black women become feminine.
"Stop complaining about these independent women if you're not going to be a solution to that"
True SYSBM practitioners aren't out here complaining about so called "independent women", neither are the Passport Bros, both groups respect the independent woman's path.
The only group of men complaining about independent women are these blue pilled ultra simps who cannot understand why they're not getting anywhere with the women merchant fleecers like Ace Metaphor are protecting.
"The reason why there are so many independent women out here is because n****s like you be so not dependable"
I know this clown isn't talking about me or any other free thinking black men who hold to a similar mindset, he must be addressing the likes of Slim Sauce, Trap House Jim, Chunky Bruh, Spoony, Sheggy, Cheezy Grillz and Field Mouse.
In this case black women deliberately avoid choosing the men who are responsible and dependable, that has nothing to do with us and everything to do with stupid black females making reckless decisions regarding the men they choose to open their legs to and get impregnated by.
"Don't complain about the fact that when she comes into your life, she's not being soft"
That's the woman's own doing for messing around with guys she ought have left in the gutter in addition to refusing to heed to sound advice from the men she instead ought to have given the time of day. I've got NO TIME for hard women, they're simply and easily avoided to maintain peace of mind.
Black women in particular aren't peaceful individuals by a long shot, they thrive on contention, stress, war, turmoil, conflict, pain, suffering, bloodshed, murder, strife etc, this is why they can never be any man's peace yet alone a black man's.
Gentlemen, black women are really putting their simp soldiers to work in a last ditch effort to get black men to return to Plantation HQ, however as stated before, the only guys who will be bothered by Simp Metaphor's statements are the lonely and desperate blue pilled SIMPletons who don't know any better.
Ace Metaphor, another Derrick Jaxn wannabe who just like the panderer in chief himself will eventually crash and burn. Gentlemen, feel free to weigh in on this mullet head, you've got the floor, your thoughts. #SYSBM™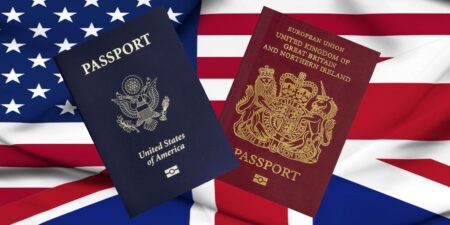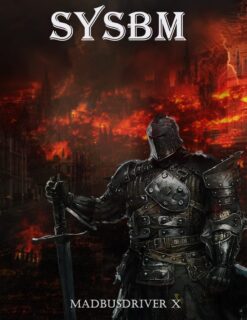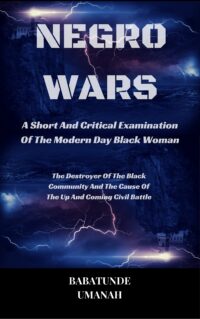 The Deprogramming And Decontamination Process Continues
Pander Bears Must Always Get Lit Up, They're The Reason Western Women Never Change For The Better
Most High Bless