Evidence:
https://www.tiktok.com/@jimboidaho/video/7123400848872459566/
https://www.tiktok.com/@jimboidaho/
You'll notice how her white lord and saviour General Blizzard has far more compassion and concern for the stranded black man than she does, I really don't understand how you on the fence Negroes still can't see how your "queens" have far more hatred and racism in their hearts towards their own male counterparts than the racist white men who created them.
Additionally, you heard what else this evil weave wearing black siren said, there are already too many n***as in the local vicinity for her liking(as if she isn't black herself, smh). These are your divesting black harriets right here, remember, this is how most black women feel about black men, however most are afraid to vocalise their true feelings for fear of snapping black men out of the plantation spellbound trance.
Again, as we've stated many times before, black women who date out typically can only get with beta type dudes who they can control. Black women honestly believe they can find sanctuary under the wing of the white men who turned them against us to begin with, what a joke.
Black women are the only race of females on the planet who believe Lord Cooler is going to save them, additionally they're the only race of women on earth who have completely thrown their male counterparts under the bus, smh.
Despite the issues white women have with white men, white women still have the sense and intelligence to recognise that white men are their protectors and that completely casting their male counterparts aside would be suicide and folly on their part.
You already know what the disappointment is, when this guy finally decides to kick his racist(his own words) black female flunky to the kerb, they'll be some stupid blue pilled, pro black simp waiting in the wings who'll have no problems taking this evil black harridan onboard, cuffing her and procreating with the monster.
Black women having destroyed black society honestly believe that they can run to white and other non black men in order to avoid pending righteous judgment for their transgressions, not so, the Most High has other plans. Black women WILL drink down their recompense and judgement undiluted at full industrial strength and they WILL NOT be able to escape the days of their tribulation no matter who they manage to date and where they choose to hide.
In these last days in order to survive black men must be ruthless in upholding standards, evil black witches like the above must be cut off and sent right back to the dark and musty catacombs they crawled out from. Do not save them in their days of distress and torment, leave them to burn, stew and marinate in their own failures.
Black women happily continue to allow themselves to be used as pawns and wrecking instruments against their own people as per their contractual obligations towards the State, sadly most black men will never wake up to this uncomfortable truth.
Black women are the new face of the KKK and white supremacy, this has been the case since they embraced feminism as well as fatherless home welfare policies, racist whites down their tools and went to lunch a long time ago, they've left the black witch in charge of running the proverbial plantation.
In other news, continuing with Mr Locario and his dating roach cronies week:
https://www.youtube.com/shorts/AIG1LICmYS0/
Again brothers, never fall for the witchcraft and the sorcery these dating roaches spew about you somehow being "inadequate" and "weak" because you refuse to deal with women who are contaminated and as a result dysfunctional. These dating coach merchants somehow believe they're several cuts above you because they have the patience in dealing with dirty women whose juices simply aren't worth the squeeze.
Once again, Mr Locario and crew have no choice but to rattle off anything and everything to save their flagging dating coach racket, just like black men leaving the building at an astronomical rate in terms of dealing with black women, these dating coaches will NOT be able to stem the flow and implement a damage control strategy sufficient enough to save their dating roach Ponzi scheme.
Real Gs in a normal state DO NOT make outlandish, ridiculous and nonsensical adjustments in order to accommodate women, ESPECIALLY those who are NOT NORMAL. Any woman must come onboard with YOUR FUNCTIONAL program, if she refuses then she should immediately be kicked to the kerb.
There's a primary reason why these dating roaches have come out and attacked the Passport Bros as well as SYSBM™, they know full well that their "game" only stretches as far as Western shores, beyond them so called "game" is NOT a requirement which they are sincerely gutted about. Oh well, that's their problem, not mine.
I'll continue to remind you so it sinks into your head, "game" is only a requirement when solely dealing with DIRTY,  CONTAMINATED, ABNORMAL and DYSFUNCTIONAL women, never forget that. In the same manner as the black witch, these dating roaches are trying their utmost to emasculate and feminise you into being a clean up man/janitor for putrid females, this is the real "game" right here. NEVER allow this to happen.
Another Open Mic Wednesday is here, what's on your minds for this week gentlemen, you've got the floor, roll that dice.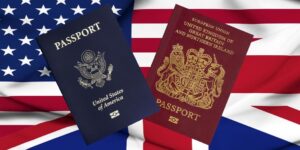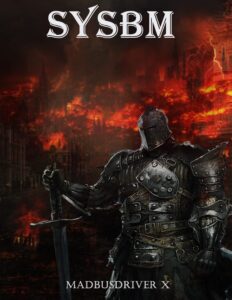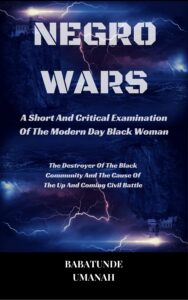 The Deprogramming And Decontamination Process Continues
Stay Individual(In Your Mind)
Don't Listen To Men Who Recommend You Connect With Dirty Women
Most High Bless