Evidence:
https://www.tiktok.com/@cayleecresta/video/7080677974818770219/
https://www.tiktok.com/@cayleecresta/
https://www.instagram.com/cayleecresta/
Caylee Cresta claims to be "empowering women", indeed she is………………to ultimate failure. As we've pointed out many times before, there are a cadre of elders out here who wish to see the younger generations walk down the road of failure in exactly the same manner as they did, this cake faced, fake eyelash wearing, post wall old hag above is no different.
We can already predict Cresta's story, completely wasted her younger years getting dicked down and ran through by knuckleheads who weren't going to commit to her, exited her prime years only to find herself alone and thereafter allowed the anger and bitterness to creep in and take root, this is the case with many of these washed up older harriets.
If you check the comment section of that video, you'll observe many other angry and bitter women agreeing with what she said, what are the sayings, birds of a feather flock together and misery loves company. The fact that Caylee Cresta squandered her prime years on men that were no good is HER OWN FAULT, however as per usual too many women in the West are allergic to accountability and refuse to take their shortcomings and failures on the chin.
Now, the guy at the beginning of the video, I believe he was referring to how so many Western women have proudly adopted an aggressive, rebellious, challenging and belligerent disposition, I tried to find his original video but was unable to locate it. Miss Cresta here comes along and incorrectly interprets men's disliking of women exhibiting masculine traits to "being intimidated by a woman's strength, success and independence".
NO, we simply don't like women who revel in masculine behaviour, we couldn't give a monkeys about your so called "strength, independence and success"(which typically amounts to being difficult, argumentative, bossy, uncooperative and non submissive). Strong and independent women are NOT suitable for long term relationships, hence why in the overwhelming majority of cases, men bypass them giving those types of women an extremely wide berth.
Liberal women continue to demonstrate themselves to be individuals that men with sense and intelligence must avoid at all costs. I'll continue to repeat the same, if brothers are struggling to find true conservative women then instead I would strongly recommend they begin looking in the direction of non Westernised foreign women.
Men who are worth their salt are NOT intimidated by women who claim to be strong, independent and successful, far from it. Applying logic, reasoning and common sense, we simply recognise and understand what those descriptions really stand for and acknowledge that successful relationships can never be forged with women who subscribe to those positions.
Feminism is a complete and utter failure of a religion, fooling many women into believing that embracing and practicing it has somehow launched them into a new realm of achievement, however nothing could be further from the truth. These are the types of worthless non black females modern day black women are listening to and taking advice from, smh.
As I stated in my book Negro Wars, a woman's true strength and success lies in her fully embracing her femininity, womanhood and biological purpose, NOT trying her utmost to distance herself from the very things she was built for.
Looking through old hag Cresta's videos and you'll notice how she's always cake faced up to the hilt and wears fake eyelashes which are major indications of insecurity. You notice how these same feminists who claim to be independent from men lean heavily upon the cosmetics industry(created and ran by MEN) to help them escape reality, how is spray painting your face as well as using filters to hide your true visage being "strong"?
In reality these women are actually weak because they cannot handle presenting themselves to the world in their natural form. Additionally, as I mentioned before in a previous article, a natural disaster would soon put to bed any notion of women being "strong and independent".
The bottom line is Caylee Cresta is a washed up, rinsed out, ran through, contaminated old hag that no men of worth and quality are interested in nor checking for, hence why she's now embarked upon her self proclaimed mission to "empower women" which is directly rooted in her personal anger and bitterness due to no longer being desired and chosen, oh well, that's her problem, not mine.
Gentlemen, as you can see it isn't only in the black community where elder men and women are attempting to contaminate and lead the younger generations astray. I find it interesting how most of these so called strong and independent women typically only proclaim those positions once their options have dried up, we aren't stupid over here.
If men were still checking for them, the words strength and independence wouldn't even come into their minds. Chad and Brad profoundly wounded Caylee Cresta and she never got over it, so much for being "strong".
Notice how these cowardly elder sirens never have the courage to confront the men that did them damage, nope, it's always the men after the fact who've done nothing wrong to them that are now seen as the "enemy" who must "pay for the sins" of a dysfunctional few.
Brothers, yet another example of the type of non black female to avoid at all costs, women who are confused, angry, bitter, refuse to cooperate and listen are extremely unattractive and a massive liability, walk away from them with the quickness and never look back. Always remember, QUALITY STARGATES MATTER. #SYSBM™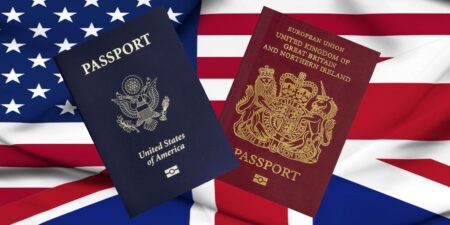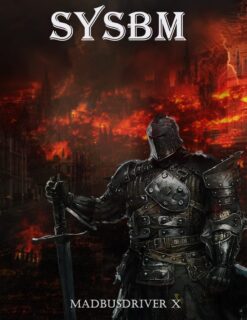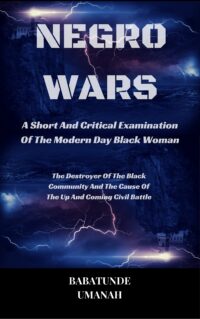 The Deprogramming And Decontamination Process Continues
Avoid Women With A Liberal/Feminist Mindset At All Costs
Most High Bless