Evidence:
https://www.tiktok.com/@danadane1987backup/video/7151754807550774574/
https://www.tiktok.com/@danadane1987backup/video/7152104783225228590/
https://www.tiktok.com/@danadane1987backup/
THE MENTALITY OF YOUR AVERAGE BLACK FEMALE:
The above is exactly why there will always be NO HOPE and NO CHANGE for black society as a whole(shout out to the late Dr David Carroll). This is yet again a clear illustration as to why "da communitah" can NEVER be successfully rebuilt.
You'll notice that out of all of these black love proponents such as Dr Umar "GerbilFace" Johnson, Dr Claw aka Jason Black aka The Black Authority etc, none have ever sat down and brainstormed how they would actually bring about reparations to black society knowing that said women have a detrimentally STRONG preference for the dregs and the scum of the black male population.
The bottom line is because most black girls are raised WITHOUT A FATHER FIGURE IN THE HOME and because they've seen their mothers(who've set up the blueprint) constantly getting dicked down by random 12 Gauge Mike, Slim Sauce and Trap House Jim type Negroes, these are the same men most black women grow up believing are so called "attractive" and are the men to go for.
There are equally as attractive black men who have their faculties together and who don't have a criminal rap sheet 10 miles long, however because black women through their subscription to and embrace of mutant feminism have been wired backwards, as such in their eyes these level headed brothers are viewed as "lames" and "squares".
However, as we already know, once black women have been ran through by Chunky Bruh, Cheezy Grillz, Shorty Fist and Field Mouse, they know EXACTLY where to go in order to find a good black man.
This is your average black female's plan, spend her prime years having fun, getting ran through, used up and rinsed out by the dregs of black male society, but then as she exits her prime years(many a time with 2,3,4,5,6,7 children en tow), she then aims to get herself a clean up man/janitor, a so called "lame" to help her bear the burden of the negative consequences unfolding due to the bad decisions she's made in the past.
As I always say, no thank you, not me, I'm good, I'll pass. The truth of the matter is black society is completely upside down and has been that way for the longest. When you look at other communities, hands down the overwhelming majority of women of the same will exalt, pursue, view and place the best and the brightest of their male counterparts at the top of the mountain.
However, the complete opposite is true when it comes to black women, they view the dregs and the scum of black male society as the BEST choice and will exalt, worship and chase after those guys instead.
This is exactly why those black men with sense and intelligence simply need to get their passports and date out, they'll be appreciated much more for their positive attributes and good qualities by non black women when compared with their own female counterparts.
Normal women are attracted to normal men, this is why the so called "educated lames" of black male society have little to no problems attracting white and other non black women because said women in the majority of cases have been raised in NORMAL two parent households.
Most black women having been raised in single mother households are NOT NORMAL, this is why despite noting the continued calamity and disaster of their fellow "sistas" they'll still choose to open their legs to Pookie, Sheggy and Spoony and in most cases get impregnated by the same.
Those black men worth their salt have no viable reasons to date, marry and procreate with black women, this is an uncomfortable truth that most black men refuse to acknowledge but it's the truth nonetheless.
In 2022 educated, intelligent, upwardly mobile, non criminal record holding, level headed black men are INCOMPATIBLE with black women as a collective, the sooner they accept this(though most won't, they'll still choose to stick it out believing that they can make black male/black female relations work) is the sooner they can move on to greener pastures. #SYSBM™ #PASSPORTHEAVY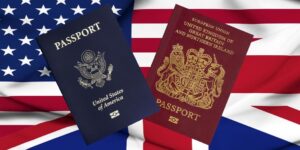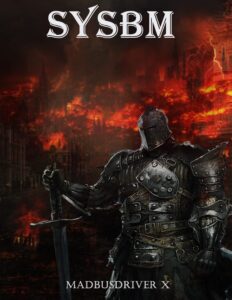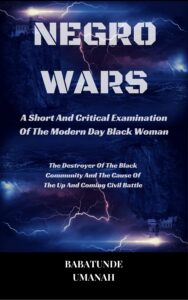 The Deprogramming And Decontamination Process Continues
More Black Men Must Begin Making Better Choices Regarding Who They Choose To Date And Procreate With
Most High Bless