Evidence:
https://www.youtube.com/watch?v=Gl1yTUoVbqE
https://www.youtube.com/channel/UCJtO27QCPktDmaPAGhsNNeg/videos
He stated that so called "game" is all about mastering yourself and not all about women, yet when you visit Mr Locario's YouTube channel, the overwhelming majority of his videos if not all of them are about the Western dating market as well as DEALING WITH WOMEN, you cannot make this stuff up, smh.
Locario's BadBoy membership program is founded upon dating in the West ie helping men interact with dysfunctional women, yet the dude has the audacity to act as if SYSBM doesn't have any other attributes to it, again, Hollywood screen writers couldn't conjure up this level of hypocrisy.
Once again, allow me to explain "game" in its true context, not the razzmatazz, hocus pocus explanations these so called "experts" will give in order to get you to join their programs or purchase one or all of their products. Here is the simple definition of "game":
Game is the use of magic tricks, special techniques and wild crafted strategies the average man requires in order to successfully interact and deal with DIRTY, DYSFUNCTIONAL WOMEN in Western and westernised countries.
In other words, if you want to strike it right with women who are NOT NORMAL, game will be a necessary requirement. What this also means is by choosing to enter the "dating game", you're automatically capitulating to female dysfunction(adjusting your behaviour to the woman's outlandish, ridiculous, unrealistic requirements and expectations) which is dysfunctional behaviour within itself and essentially makes you a BLUE PILLED SIMP.
Adopting so called "game" into your life is one of the fastest ways to throw your masculinity and manhood into the toilet. At NO point should you adjust who you are as a normal man just for the slim possibility of getting some sex from ran through, rinsed out, used up, expired and worthless females, NEVER!
You also have to understand the "game" that is being played on YOU by dating coaches such as Mr Locario, in order to keep the shekels rolling in, he has to convince you and in some cases attempt to guilt/shame you into believing you have no other choice but to settle for dysfunctional women that he and his side kicking cronies have the "keys" ie access to using their "magic".
In other words, settle for that black single mother with 7 children by 6 different fathers or hook up with that female who's been ran through by every dude on the block.
Contrary to what Locario and his backyard flunkies teach, it is actually these so called "game" dudes who are the weak betas in that they have given in to female dysfunction and chosen to manufacture techniques in order to handle such women instead of putting their feet down and point blank refusing to deal with females who do not operate in a normal manner.
The fact of the matter is "game" only serves a purpose in the West, when you travel to countries where the women overall are traditional, game is NOT a requirement which is the way things are supposed to be and once were in western countries before the rise of the internet as well as social media.
Understand the racket that's being played here, dating coaches are trying to "game" you into believing that going for normal women instead of dysfunctional harpies is ABNORMAL and that somehow you're "weak" for desiring to avoid broken women and instead home straight in on traditional, functional, feminine, NORMAL women.
According to Locario we SYSBM practitioners need a "safe space" to feel good about ourselves as men, not the fact that we've noted how large swaths of women(especially black women) have become rotten and as a result we've come together to hash out viable solutions in light of the circumstances.
This is the problem with these blue pilled simp dating coaches, they think that it's somehow noble and an obligation to weather the storm ie continually go through the cycle of dealing with obtuse, obstinate, uncooperative, rebellious, belligerent, rude, prideful, haughty, arrogant, malevolent women.
Of course they do because by you choosing to follow their "guidance", their pockets become substantially fatter. Gentlemen, it is perfectly normal to opt out of dealing with dysfunctional women, this is normal, common sense and logical, don't ever allow these dodgy merchants to tell you otherwise.
I don't see white male dating coaches turning to white men who've chosen to avoid dealing with Western women and calling them weak, this jackass backwards buffoonery only occurs within black society and is the product of so many black men being raised in single mother households.
Of course Locario put the full clip on Patreon because he didn't want the smoke, lol. The bottom line is this, Locario has an issue with any men(especially black men) who devise solutions pertaining to women where his products and services are NOT required, this is so obvious for all to see.
Black men in particular and men in general choosing to opt out of dealing with dysfunctional Western women has placed a massive spanner in the works of the dating coach market and they're not happy, they thought they were going to be creaming it rich for years to come. Oh well, that's their problem, not mine.
Locario has a brand that he's trying to protect at all costs(even though as we speak it's slowly descending into the fossil record), therefore he'll rattle off anything and everything in the hopes of at least retaining his current customer base.
SYSBM™ and Passport Bros especially have really messed up the dating "game" flow, more black men are finally realising that they deserve better and don't have to jump through a million and one hoops as well as adopt strange behaviours, weird practices and outlandish strategies in order to get with women.
Stop following the janky, emasculating advice of these racketeering dating merchants, keep your money in your pocket or at least spend it on something more constructive. #SYSBM™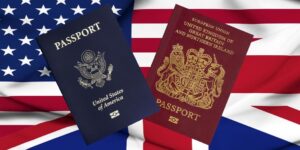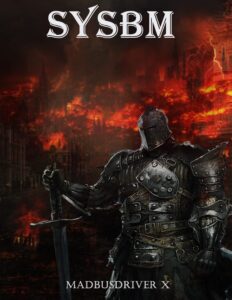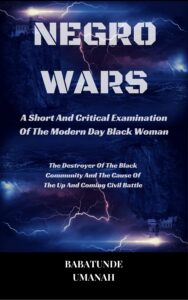 The Deprogramming And Decontamination Process Continues
The Dating Coach Grift Is Over
Most High Bless