Evidence:
https://www.tiktok.com/@cheftyree/video/7149617346825571626/
https://www.tiktok.com/@cheftyree/
This masculine looking black female who has decided to spray paint her hair red is asking the question as to why black men have not provided a community with resources for black women, however the question is a completely disingenuous one because deep down Cheftyree is fully aware as to why "da communitah" is in the destitute state that it is.
Gentlemen, beware of Kansas City Shuffles and Jedi mind trickeries such as the above which once again are designed to keep you locked in conversation with black women so that you never actually make the move to leave the plantation.
Don't believe for a second that this dark siren is stupid, in real time she's observing the mass exodus of black men from the building and just like her blue pilled, pro black simp flunkies is equally pulling out all of the stops attempting to stem the flow as well as implement some sort of damage control(which also isn't working) in an effort to salvage what little remains.
Black women already know that they walked away from black men during the days of slavery, fast forward to the 1960s where they once again repeated the same treacherous actions via their embrace and acceptance of feminism as well as fatherless home welfare policies.
Additionally black women happily signed onto State Directive 101 which strictly instructs them to keep black men and black society flat on their faces for eternity if they wish to continue receiving government assistance, welfare, section 8 housing etc. Black women have willingly sold their own people down the river and they're quite proud of this feat.
In view of the black female's atrocious historical track record, her ridiculously high debt coupled with her ultra financial recklessness, what black man in his right mind would want to build or provide resources for such a traitorous and irresponsible creature, I'll wait?
Again, we can easily deconstruct and break down the reasons behind the lack of resources within "da communitah", however it is more important NOT to get caught up in this ever repeating conversation that black women and their blue pilled simp brigades continue to conjure up in their efforts to DISTRACT and PRETEND that black women are seeking out some sort of resolution to the huge rift they've deliberately created between themselves and black men, it's all a smoke and mirrors deception and illusion.
Understand that black women are NOT seeking any form of resolution, they're the reigning queens of the swamp and they wouldn't have it any other way, the major issue they're facing is black men are now waking up at an astronomical rate and realising that the black unity/black love/black community juice is no longer worth the squeeze.
As I've stated many times before, SYSBM™ till the wheels fall off and even then we're still prepared to roll on rims and watch the sparks fly. Let these black sirens seek out "resources" from Pookie and RayRay, let 12 Gauge Mike and Field Mouse build for them, after all these are the guys they love and openly embrace while at the same time giving the educated, upwardly mobile, intelligent, non criminal minded brothers the middle finger.
Lastly, this harriet seems to have forgotten that men providing for women is a TRADITIONAL CUSTOM, since black women have brazenly cast traditionalism to the side in favour of modernity, they are no longer entitled to that traditional practice and as a result, it has appropriately been withdrawn. Traditional customs and practices are reserved and carried out for TRADITIONAL WOMEN ONLY:
https://www.tiktok.com/@sammy3ximes/video/7150521800605142314/
#SYSBM™ #NOTMYCOMMUNITY #NOTMYPROBLEM #TRADITIONALWOMENONLY #NODAGGLESALLOWED #SCRAGGONOMICS #DAGGLEVERSE #NOHOPENOCHANGE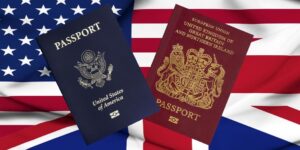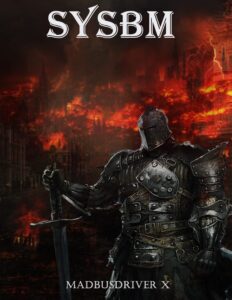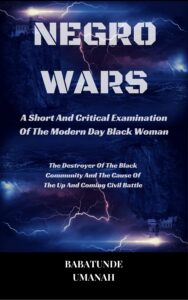 The Deprogramming And Decontamination Process Continues
Keep Your Eyes Open For Black Female Smoke And Mirrors Trickery
Most High Bless