Evidence: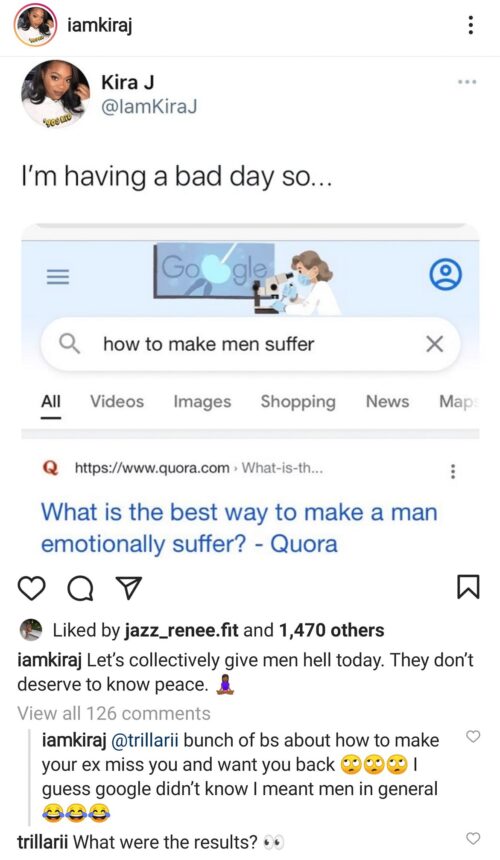 https://twitter.com/IamKiraJ/status/1453497088940072965
This is what your average modern day black female lives for, causing the maximum amount of pain, grief and suffering to as many black men as she can. Of course we all know the story too well, they mess around with the wrong types of Negroes, as per the predictable outcome they get messed around and thereafter desire to execute vengeance on all black men, yep even the guys they deliberately passed over and dismissed that didn't do them any wrong, smh.
You can't deal with dickheads and expect positive results, there are too many women roaming around who don't seem to want to grasp and understand this concept.
As I've stated before, all the best to those black men who still choose to deal with these women, it should be apparent by now to any black man that this modern day black woman is NOT his friend, unfortunately however there are many mullet headed Negroes in existence who still believe they can make things work out with such a toxic female counterpart.
These are the women that Dr Umar "Gerbilface" Johnson wants you to get with, a bunch of angry and bitter black harriets who didn't have the courage to exact their revenge on the guys that actually did them wrong and who are now out baying for the blood of any black men they run into, smh.
Brethren, always remember that it isn't your job to rehabilitate broken beyond repair women, you don't have to "prove yourself" to any woman who has unresolved issues from previous unfruitful encounters with men, don't entertain them at all, instead simply move on.
This is the difference between men and women, in general men upon exiting a relationship will renew their minds and clean themselves up in preparation for the next female, women on the other hand tend to leave themselves in the same messed up state moving onto the next man bringing their unwanted emotional baggage with them.
This is why as of late you're seeing so many videos of angry and bitter women who've got so much smack to say about men, many point blank refuse to heal and decontaminate themselves from negative past experiences and now want ALL men to pay for the sins of a few.
I point blank refuse to be a sacrificial goat for the transgressions of the dickheads a woman dealt with in the past, no, I will NOT be proving to you that "I'm different", if the female concerned is not willing to give you a fresh clean slate as she did the knuckleheads who previously wounded her, she's NOT worth the trouble.
Remember fellas, QUALITY STARGATES WILL ALWAYS MATTER! #SYSBM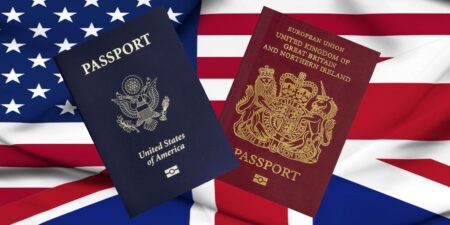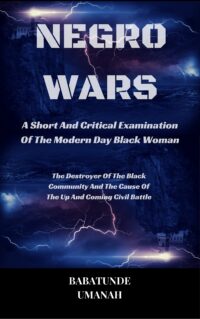 The Deprogramming And Decontamination Process Continues
NEVER Volunteer To Be Any Woman's Punching Bag And Sacrificial Goat
Most High Bless