Evidence:
https://www.tiktok.com/@babyzeusdope
Just a quick breeze through this light, bright heifer's Tik Tok will reveal the type of female she really is, one who definitely belongs to the streets, don't be fooled by her soft voice and supposedly calm demeanour, the tattoos, extra long fake nails plus the orange coloured weave/wig on her scalp are serious red flags by themselves, however feel free to flick through some of her other videos just to get a taste for yourselves.
She did what most black women do, that is open her legs to the dregs and the scum of black male society, guys that are NOT cut out for fatherhood or long term relationships.
Of course there is no "bad blood" when Slim Sauce busts a nut inside you and kicks out never to be seen or heard from again, black women like those types of black men.
One of the most disturbing parts about this video is how she calmly talked about going down to the abortion clinic to assassinate the child as if she was going on a daily excursion to the local supermarket to purchase some groceries.
As I've demonstrated many times before, these black harriets have absolutely no problems spilling the blood of children no matter what side of the womb they reside on. IF that clinic had been open, she would've snuffed out that child's life without a second thought. Since 1973 over 22 million abortions these black sirens have executed and we're still counting, smh.
Do you know what else is comical, how instead of acknowledging their shortcomings in opening up their legs to the wrong men and being impregnated by them, black women in typical fashion will rush in to apply the usual witchcraft and get straight to work attempting to turn their negative situation into a positive via using every excuse in the book hoping something will smooth the path and ease the pain.
"He's a blessing"? Err no, he's a bastard child, the direct result of you getting knocked up by a dickhead who didn't want a relationship, and to think you have black men out here who are still holding out honestly believing that they can be different and manage to find "the one" amongst a seething swamp of black females who think in this same manner, smh.
This modern day black female is done, it's a wrap for her, as long as she is being raised by other black females who avidly pass down this "ratchet, single mother, get knocked up by 12 Gauge Mike, Chunky Bruh and Roof Top Trey but if all else fails roll into the abortion clinic" type culture, don't expect to find any gold nuggets amongst the heaving piles of shrapnel.
Black women as a collective by default are drawn to ratchet, degenerate, reprobate acts, so called "good black women" in attempting to defend the unbridled members of the "sistahood" have failed, the pro black simps have also tried to cover for their black queenies but have been unsuccessful.
There is only so much you can sweep under the rug before the pile of junk begins to spill back out into the open. Gentlemen, reason 790,058,968 as to why you should NOT deal with black women. As I always say, those black men who still choose to deal with the black witch do so at their own risk and shouldn't complain when their hands get bitten. #SYSBM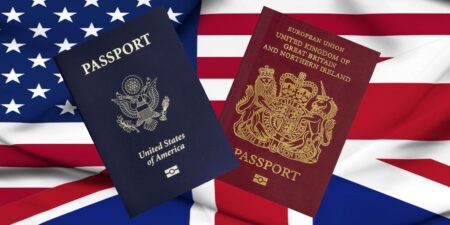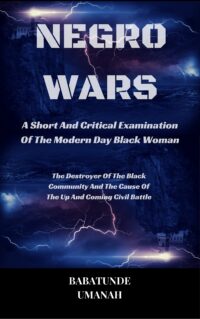 The Deprogramming And Decontamination Process Continues
Black Women Will Do What Black Women Always Do, Worship And Jump On Thug Dick
Most High Bless