Evidence – Mark 1:40:55 – 1:55:30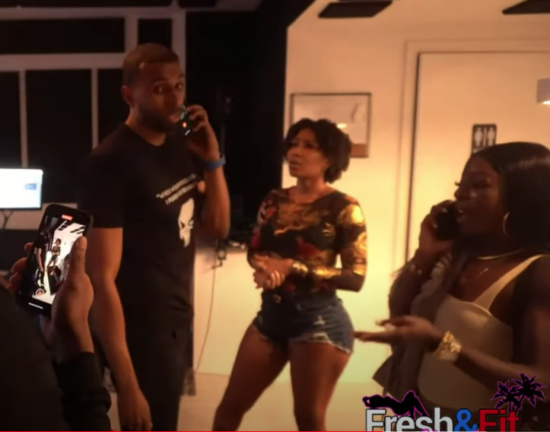 So, these FreshandFit boys, remember the ones that told you that in order to attract women you needed to ditch the Android and instead get yourself an Iphone, they made the mistake of inviting some daggles up to their studio and of course things kicked off to the point where one of those black whores decided to get violent.
The naysayers and anti SYSBM squads need to stop playing musical chairs, enough with asking SYSBM practitioners why we choose to shun black females, dysfunctional westernised women and want as little to do with them as possible, your answers are right there in the 15 minute segment I've highlighted above. It took the dark skinned, weave and fake eye lash wearing short stack 15 MINUTES to leave the studio after she was first told to get out.
Why can't black women follow simple instructions? The dark skinned witch stood there believing that she could argue her way into persuading the hosts to change their minds and allowing her to stay after showing blatant disrespect as well as being rude, of course it didn't work.
Even then she only left because the building security were called. This is why so called "game" is a joke as these are the types of females you're forced to wade through. Why even bother entering into the "game" when you can simply focus on and pick up a functional, feminine, classic woman without having to resort to any magic tricks and special techniques just to pull some uncouth, gutter trash feral hogs?
As I've stated before, those men who feel the need to "play the game" have already compromised and buffeted their manhood and masculinity, they're already on the back foot because by default they're choosing to craft techniques and strategies in order to impress women who are clearly dysfunctional, this is classic simp behaviour and a subtle form of emasculation.
This is your typical modern day black harriet, more stubborn than the most hardened hybrid mule, you literally have to smash black women over the head with a mallet in order to get some form of cooperation from them, something I'm NOT willing to do. I'll leave that job to 12 Gauge Mike, Slim Sauce, Sheggy, Skettie, Blac Bloc, Brikky and Field Mouse.
This type of ratchet behaviour right here is what gets a lot of black men into trouble, yet black love pundits such as Reverend Bargain Bucket aka Shawn James as per his comment on the Dealing With SYSBM Scoffers – Part 3 article still believes that there is hope for the black woman even though he hasn't had any face to face dating experiences with black women since the late 80s.
As a level headed, honest, logical thinking and reasoning black man, once you have first hand, boots on the ground experiences with black women, you'll automatically conclude that it's a chicken wrap for them, they're done, finished and at this point there is nothing that can be executed in order to bring them back from the abyss, NOTHING!
Finally, in other news, remember the Hebrew Israelite highlighted a number of Open Mics back who tried to state that interracial dating for black men is a sin and attempted to use the scriptures to prove his claim, he recently made a response video to the conversation myself and he had in the comment section of his last anti SYSBM video.
However like a true coward in this latest video he turned off the comment section, smh. If his teachings are "solid" as he keeps on saying, then he would welcome scrutiny and a thorough examination, however most of these dick policing pro black Hebrews don't have the testicular fortitude to allow their doctrines, teachings and philosophies to be put through the fire because they know they can't stand in the face of the truth. I wonder if the shine is still up for that debate on Zoom he kept talking about, somehow I doubt it:
Another Open Mic Wednesday is here, what's on your minds for this week gentlemen, you've got the floor, roll that dice. #SYSBM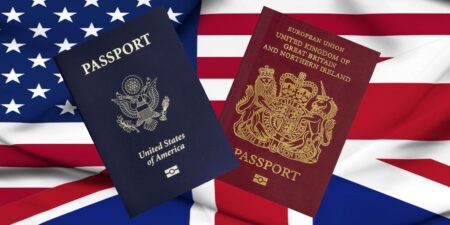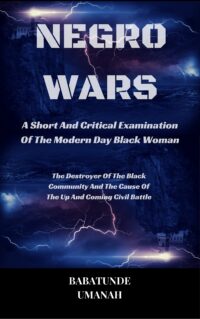 The Deprogramming And Decontamination Process Continues
Stay Individual(In Your Mind)
Most High Bless