Evidence: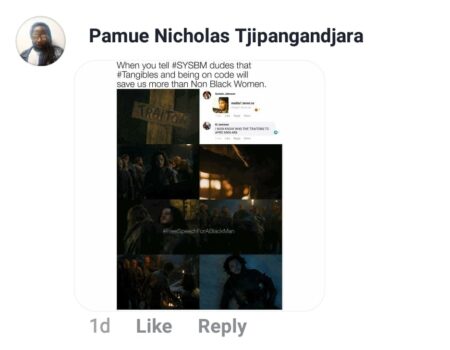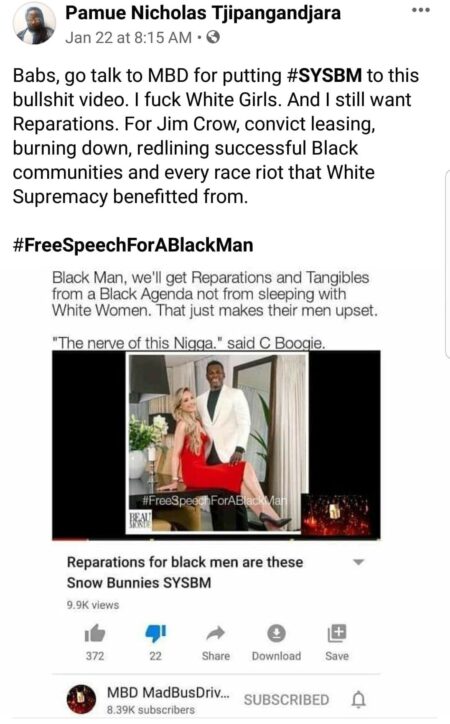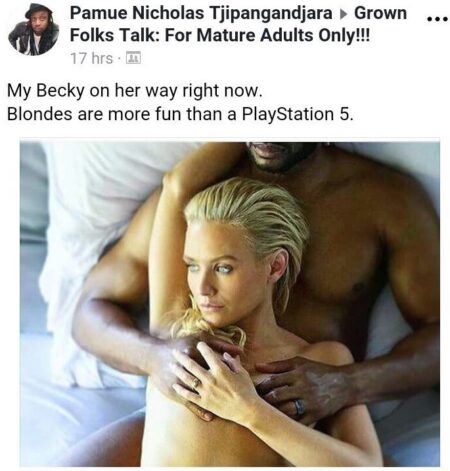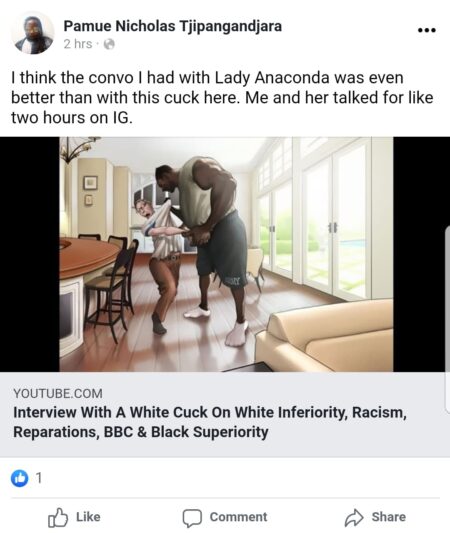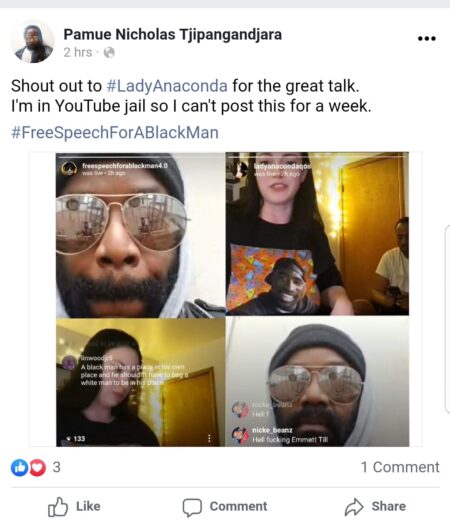 https://www.facebook.com/AceThunder123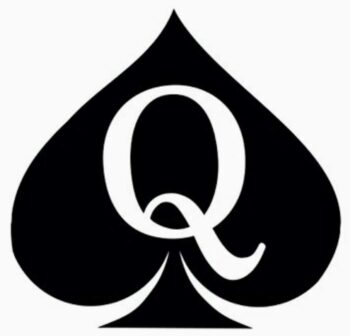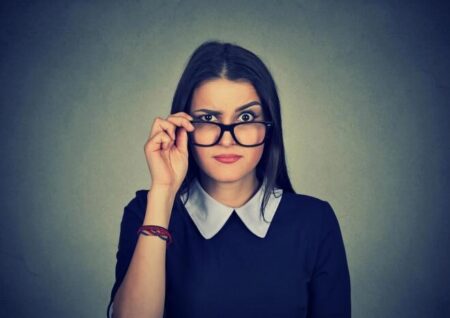 You simply cannot make this stuff up, myself and King Sigma were recently talking about this, how there are many of these, Slowtep, pro black, black empowerment, fist pumping, dick policing confederates out here who will reprimand you for dealing with white women, yet they themselves have and are dealing with a Becky behind the scenes, smh.
Yep, all the fluff that Pamue was rattling off about reparations and black empowerment, with just a little digging and some basic research we now come to find out that Pamue has been dealing with a white female, not only that but he has also interviewed a Queen of Spades by the name of Lady Anaconda.
These dudes are really something else, you openly express your preference for white females, they come out of the woodwork beating the drums, blowing their trumpets and shouting from the rooftops that "white women aren't going to save you"(not that SYSBM has ever made the claim that any non black women are the saviours of black men, the salvation lies in BLACK MEN SAVING THEMSELVES hence the acronym SYSBM), but shortly after you discover that these same dudes are dealing with the same women they're trying their utmost to guilt trip you for having a preference for????
Pamue, what, did you think that we wouldn't find out about your "secret"? The reality of the matter is true SYSBM practitioners have their personal preferences in women and there isn't anything Pamue or the rest of these anti SYSBM gravy heads can do to change that.
I don't have any problems with white women, white women despite their various shortcomings over the course of my life overall have treated me better and shown me far more kindness than this modern day black female, it's a shame even saying this because by default your own female counterparts ought to be the ones showing you the most love, kindness and support, however we as free thinking black men already know that the complete opposite is true.
Just go back to my article Dealing With SYSBM Scoffers Part 1 and just observe the smoke dick police officer Pamue has for true SYSBM practitioners, now look at the picture above with Pamue with "his Becky" and the flowers her bought her, what's wrong with this picture?
I remember YouTuber David Carroll relaying a story of how he attended a pro black power meeting many years ago and one particular dude who was there he later saw on the street with a mixed child en tow from his white girlfriend, lol. The moral of the story is these pro blacks are full of garbage, all of this "rail against the system, I hate the white man, white supremacy is destroying our people, we need black economics" talk is all guff and all for outward show.
I have no idea how many of these pro blacks are sleeping with white women behind closed doors, and/or have mixed children or both, however I would confidently estimate more than half of them. They themselves know what time it is, they know this modern day female for the majority part is defective beyond repair, however as I've stated before many of them want that black female dollar and so they bootlick for and placate to the black witch and these same black females like the mindless zombies they are in return run their own pockets.
Brothers, the evidence above gives more credence to the fact that even the most militant black empowerment pundits can be found with their trousers around their ankles placing their family jewels into white women. We SYSBM soldiers clearly aren't wrong then when we state that non black women overall are a much better option for free thinking black men.
I'm just waiting for one of these prominent pro blacks to be exposed with some mixed children or white women they were trying to hide from the black public eye, perhaps Umar Gerbilface Johnson is next. Gentlemen, NEVER be ashamed of your personal preferences in women and pay no mind to the pro black charlatans trying to shame you for them.
It's a damn shame really, the white manosphere is completely different to the black one, they encourage other white men to date out, to travel to different countries and explore the women of those lands, they don't engage in the dysfunctional dick policing garbage that these communist pro black males gravitate towards. This can clearly be illustrated in the video below that King Sigma alerted me to: #SYSBM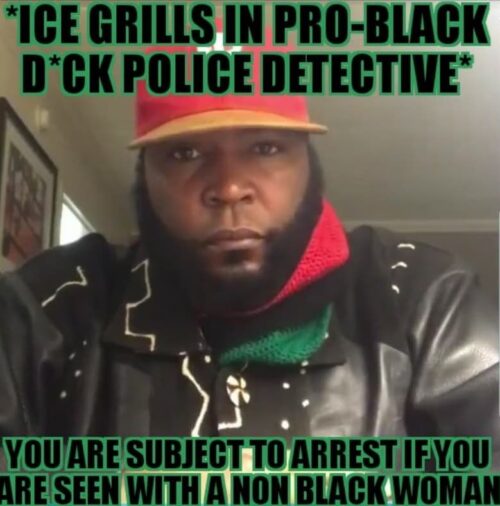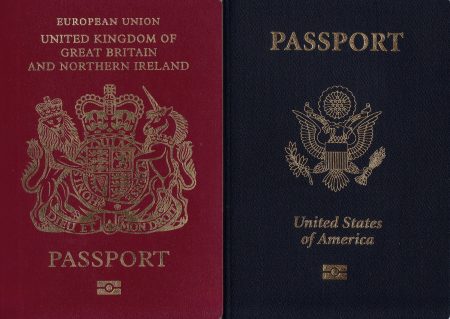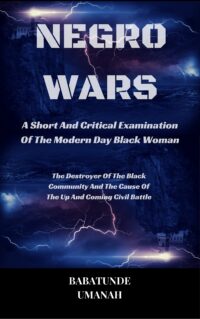 The Deprogramming And Decontamination Process Continues
Pro Black Dick Policing Males Love White Women Just Like Everybody Else
Most High Bless