Evidence: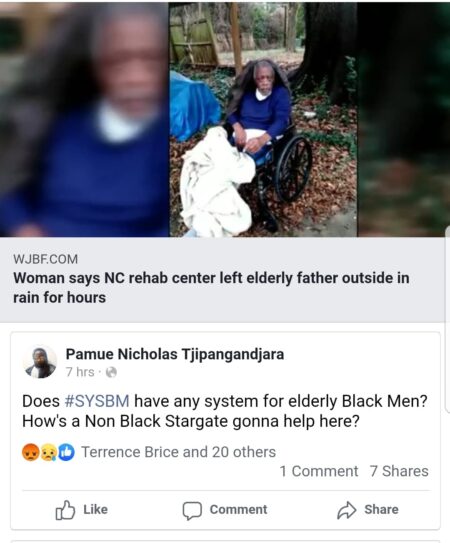 https://www.facebook.com/AceThunder123
Some folks clearly don't understand what SYSBM stands for, so let me repeat it for those who still are hard of hearing, SAVE YOURSELF BLACK MAN. The only elderly black men SYSBM practitioners will be looking out for are those functional members within their own families and possibly some friends who have stood the test of time.
Save YOURSELF means exactly that, why is it no matter where you go there are always scrounging Negroes lurking in dark corners waiting for somebody to either give them a hand out or bail them out?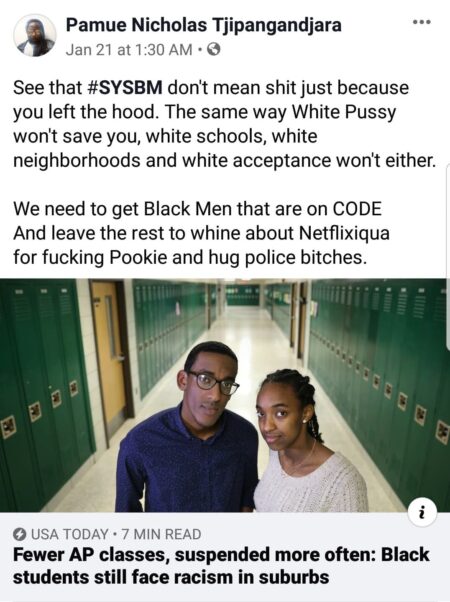 Speaking for myself my neighbourhood is a mixture of different ethnicities however slightly bordering towards more South Asians. This ridiculous idea that we SYSBM Knights believe that moving to white neighbourhoods and placing our children into white schools is akin to the second coming of Christ is complete and utter garbage.
The idea is to move to a GOOD neighbourhood and to send your children to a GOOD school, the race constitute of those particular neighbourhoods and schools are irrelevant as long as they aren't toxic and destructive environments. These pro black bootlickers continue to talk about black men being "on code", however most of them unfortunately have the same mentality as the dysfunctional black female.
So even though they talk about building and getting on code, what this really means is they expect you free thinking black men to front up all of the money and resources for any and all projects while these same spongers sit back chilling in the cut syphoning off your hard work. No thank you, I'm good, I'll pass, we aren't stupid over here.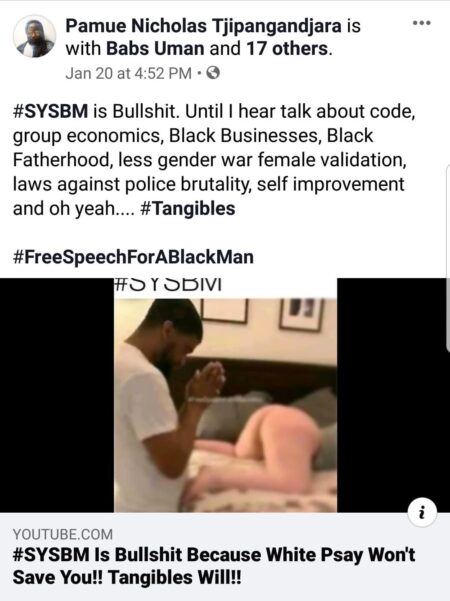 Again, yet more of this "please come and rescue me" bollocks. The fact of the matter is in reality there are very few black men that free thinking brothers can successfully work with and too many who continue to expect others to swoop in and save them from gutter conditions that they could easily pull themselves out from.
Again, the thumbnail in the screenshot above is a deception and contrary to SYSBM Tenet NUMBER 21 which reads:
21. SYSBM DOES NOT PUT NON BLACK WOMEN ON A PEDESTAL, this is a frequent fabrication often used by black women as well as their pro black female/black women first brigades, we simply admire non black women as a group despite their various shortcomings for their overall cleaner appearance, presentation as well as their wiser lifestyle choices. There may indeed be individuals within the movement who do put their particular preferences of non black women on a pedestal, however the SYSBM philosophy DOES NOT.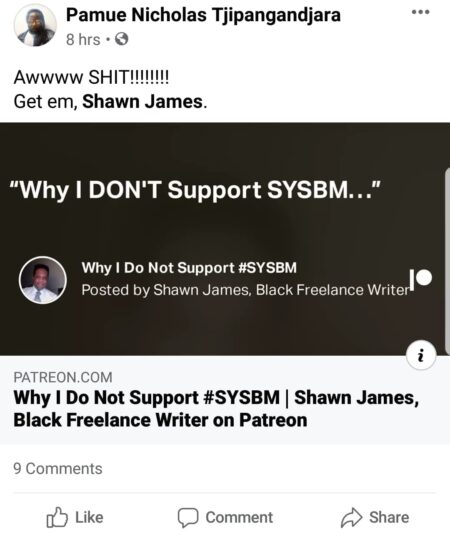 So, you're jumping up in your cheerleading skirt shaking your pom poms in support of Shawn James, a blatant loser and a bum who hasn't had a girlfriend since the late 80s and who has brazenly scoffed at and shunned taking up employment, really bruh, what does this say about you?
Shawn James is a black love/black unity pundit, yet where is Shawn James' black female? Shouldn't James be setting an example for the type of male/female unions he wishes to see black men get involved in?
As in the case of Gerbilface Dr Umar Johnson, Shawn James needs to first land himself a black queanie before shunning SYSBM and suggesting that black men should NOT expand upon their dating and mating options.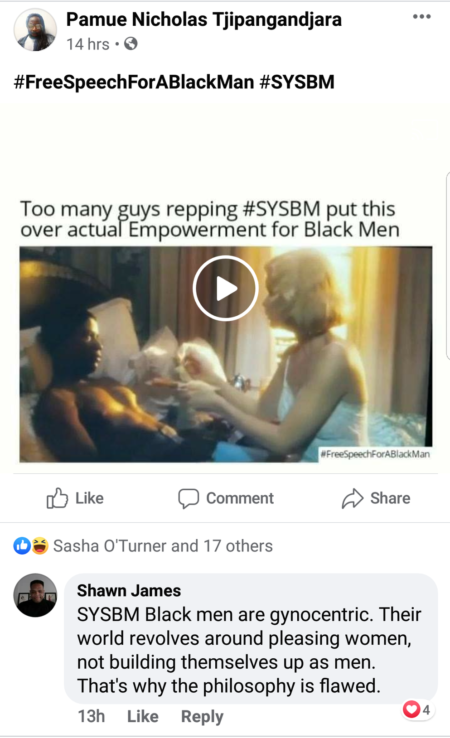 What exactly does Shawn James know about building yourself up as a man, correct me if I'm wrong but one of the best ways to bring out the better character in any man is to have him engage in regular WORK, yet James I suspect has been collecting unemployment for the longest while in addition to having to beg for money online so that he can get the bare basics for living.
How does the saying go, people in glass houses shouldn't throw stones. How is shunning employment and practically living life like a hermit building yourself up as a man? Answers on a postcard please.
Again, don't fall for the banana in the tailpipe Kansas City shuffle about "black male empowerment" because these dudes talking that flatulence and guff have got these same black females lined up hiding around the corner just waiting for you to open the door so they can funnel them in at lightening speed and thus the same gynocentric cycle of destruction will repeat itself again.
James says we're gynocentric because supposedly we spend all our time pleasing women, however this is simply a high beam projection from a man who cannot get himself a woman to begin with and in a fit of rage and jealousy feels the need to sling mud at those who have no problems meeting and interacting with the opposite sex.
These dudes still believe that they can save a black community which is already in a pile of ashes and rubble. The message from this camp aimed towards free thinking black men remains the same, SAVE YOURSELF BLACK MAN and don't get distracted with delusional mudslingers with pipe dreams.
Most black men are goners because they've been raised in that janky single mother household and unfortunately still can't get their mother's breast out of their mouths. Pamue Nicholas Tjipangandjara needs to focus on his pet care provider business instead of worrying about where other black men are choosing to place their family jewels.
Stay tuned, more screenshots and breakdowns coming next week. #SYSBM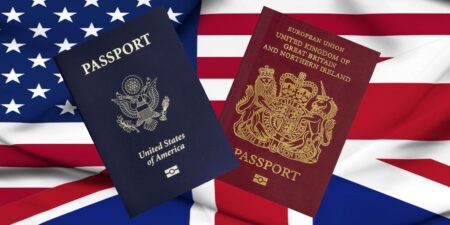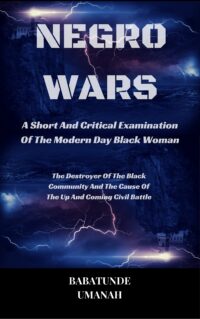 The Deprogramming And Decontamination Process Continues
Not All Skin Folks Are Kin Folks
Most High Bless