Evidence:
https://www.instagram.com/freshandfitmiami/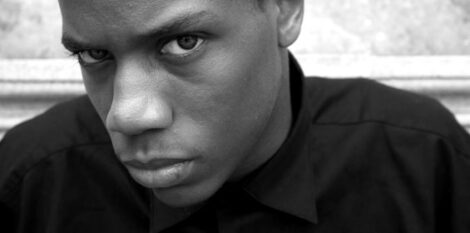 Yep, you actually heard that premium guff come out of their own mouths, according to these two "dating coaches" you'll need to ditch the Android and instead pick up an Iphone(I'm reckoning the latest model) just so that you won't be looked upon negatively by random women you're trying to get with, yes you heard and saw that correctly.
As I've stated before, just as in the case with black women, additionally there are many merchants around every corner seeking to take advantage of as well as place on the chopping block those black men who are unsure of themselves and their own capabilities in the dating and mating market.
Perhaps I'm missing something here, are there any Android users out there who've experienced difficulties in either obtaining dates or getting laid because their mobile phone was an Android instead of an Iphone? Please step forward and feel free to give your accounts here at Slaying Evil.
Forgive me for using some logic here, but is it possible that it isn't actually the Android phone that's the problem but the women themselves who are really the issue?
As I've mentioned before, dating coaches are specifically there to help individuals manoeuvre through, manage and deal with DYSFUNCTIONAL women. These "special techniques, magic tricks, tailored and crafted methods" many dating coaches claim to have expertise in are most certainly NOT a requirement if you opt to deal with classic, traditional, feminine women.
One of my main bones of contention with all of this "game" talk that began to spring up and gain heavy rotation in 2019 and the early part of 2020 is the fact that if you have to make so many radical adjustments in order to fit into the woman's paradigm, you've already lost as a man even if you manage to get that particular female into bed.
In light of this, who is really in control of the "game", it's certainly not you as a man, that's for sure. Outside of a man dealing with any rough edges and dysfunction on his end relating to his own self improvement, a man shouldn't have to do anything out of the ordinary or engage in dysfunction in order to attract a woman.
The fact of the matter is functional women aren't clocking what type of phone you're using, they're more interested in examining you as a person. Myron Gains said it himself because deep down he knows it's true, placating and kowtowing to women in any environment is NOT being a normal man and is a serious compromise on one's masculinity.
Ultra simp garbage such as the above is one of the main reasons why so many women in the West have derailed so majorly, instead of these dudes standing their ground, holding their own, demanding premium standards and higher quality from the women they choose to deal with, guys like this instead opt to venture down Pander Bear Boulevard mistakenly believing that they're somehow advantaging themselves, however nothing could be further from the truth.
Gentlemen, your manhood and masculinity are NOT to be compromised under any circumstances whatsoever, if any female chooses to either look at you differently or pass you by altogether because you don't own an Iphone, they've actually done you a huge favour because such behaviour is unquestionably shallow, ridiculous and nonsensical on it's face.
The worst thing about this video and what struck me the most is both of these guys didn't even look or sound like they were genuinely convinced themselves, neither could they present a logical, reasonable, viable and feasible argument as to why you should throw your Android phone in the trash, their flimsy reasoning completely rested upon how you're going to be looked at by a chick, smh.
Sorry, I have to say that this video is nothing short of dumb foolishness on its face, however I have to wonder how many men in general and black men in particular have watched it and been suckered in. Women really aren't that special for men to be making such outlandish and befuddling decisions for.
I have a much better suggestion, KEEP your Android phone(if you own one) and instead ditch or bypass any women who choose to give you a side eye because of it, that sounds a lot better than the wild advice put forward by these two amateurs.
Don't be the sucker who gets caught up listening to garbage like this and further down the road ends up spending your hard earned cash on fruitless "dating and coaching sessions". The real "game" here is to somehow successfully convince you that you're incapable of pulling any kind of women without the dating guru/coach's assistance, recognise when you're being played. #SYSBM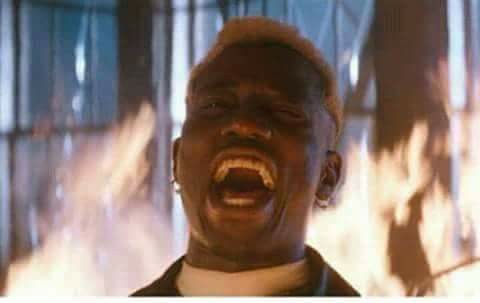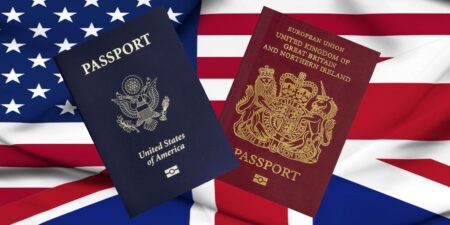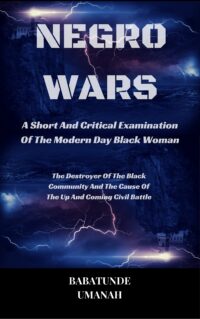 The Deprogramming And Decontamination Process Continues
Don't Be A Sucker And Get Caught Up Following Garbage Advice Like This
Most High Bless