Evidence:
Whenever a black man turns out like the fruit above, the black woman/women who raised him that way stand tall and proud of their accomplishments as they have fulfilled their contractual obligations towards the State, that is to keep black society flat on its face via the emasculation and feminisation of the young black boy in order to prevent him from taking up his rightful position as a leader once he becomes a man.
Additionally as I've mentioned many times before, effeminate and homosexual black men are not a threat to black women themselves who as we know have been placed as the faux leaders of the so called "black community" by their white lord and saviour Admiral Frost.
The black homosexual male above and in most cases is a direct result of being raised by a single mother, black women of course for the most part wear single motherhood as a badge of honour when under NORMAL circumstances it ought to be looked upon as a shameful and disgraceful position for any woman to be in.
Black society is far from normal as it is being run by dysfunctional groups, namely degenerate black women and their pro black female/black women first knuckle dragging black male flunkies. This is why practically everything in so called "black communities" are almost always upside down.
What makes the video above ironic is even though the guy is a fully fledge sodomite, it's actually the testosterone running through his veins(albeit not very much) that is responsible for his acrobatic skills, flexibility and motion.
Additionally, as we all know it isn't only black women who feel satisfied and comfortable whenever they come across a homosexual black man, Major Frost is another individual who just like his black female flunky feels extremely uncomfortable in the presence of a heterosexual free thinking black man.
I remember back in 2019 when a rapper by the name of Lil Nas X landed on the scene with a country/rap song named Old Time Road feat Billy Ray Cyrus, white men who listened to country music were extremely upset that a black man had successfully crossed over into their genre, that was until Lil Nas X came out of the closet as being a homosexual.
Now all of a sudden everything was alright, why, because the homosexual black man is NOT a threat to anybody, it's the heterosexual black man who is viewed as a nemesis not only by black women and white men, but also by other non white males.
Mind you, we have the least amount of resources and yet we're still viewed as a problem by other male groups. You'll notice that sexually suspect weasels such as the fake academic Aaron Fountain also have a serious problem with heterosexual black men, especially those who refuse to tow the black female's party line, however being the ducking and weaving coward that he is, he much prefers to demonstrate his disdain and hatred for us via his self proclaimed crusade to "expose the manosphere" via the production of his goofy videos which are completely devoid of partiality, nor do they seek to accurately report on the truth and facts.
Despite this relentless assault upon the masculinity of black men which has been going on since the beginning of slavery, black men are the least tolerant of homosexuality which in view of just how destructive the homosexual lifestyle is, is a very good thing.
Gentlemen, it's extremely important that we continue to push back against any and all attempts to soften or compromise our masculinity and manhood. Whenever you see black women engaging in emasculation tactics against black men, remember the video above and understand that this is the goal these sirens wish to achieve.
As per SYSBM Tenet Number 7, SYSBM practitioners do NOT support homosexuality in any way, shape, form or fashion and NEVER WILL. As per SYSBM Tenet Number 10, as ought to be the case we place the heterosexual free thinking black man first and ALWAYS WILL. #SYSBM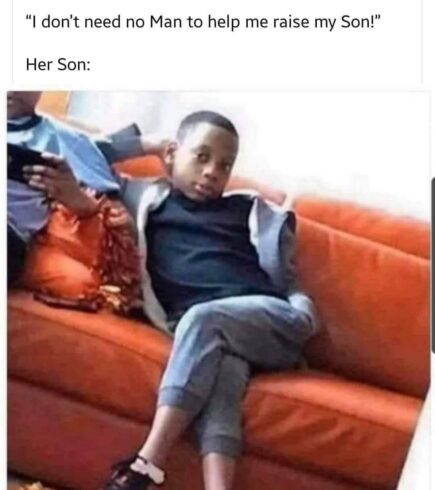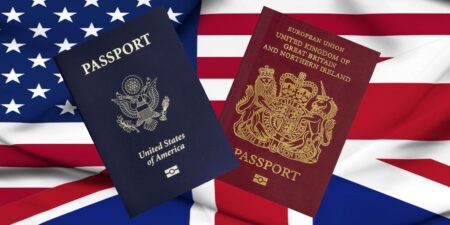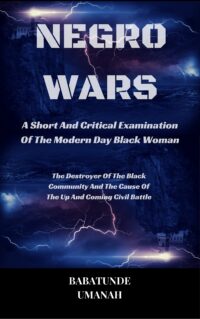 The Deprogramming And Decontamination Process Continues
SYSBM, The Only Viable And Sustainable Way Forward For The Heterosexual Free Thinking Black Man
Most High Bless