Evidence:
https://newsuggestionbd.com/stacey-dash-i-want-to-date-black-men-again/
https://newsone.com/4103880/stacey-dash-apology/
Thanks to Matt M for posting this yesterday. What do I continue to say and have been stating for many years now, the base of Swirl Mountain is littered with the bones of many black women who have attempted to climb to the summit but have subsequently failed, Stacey Dash is just the latest victim in a whole line of black women who honestly believed they could escape the Blackistani hellhole they created via their own hands.
As per usual like clockwork, once General Blizzard has used the black female like a tattered rag to his heart's desire, he will then discard of the goods to which these washed up, sperm guzzling black Jezebel rejects will immediately turn their sights towards black men in the hopes of landing a sucker to take care of their ran through carcass.
The problem is because of the prolific simp epidemic that has been spread amongst most black men by black women themselves, these ex swirlers more time won't have any difficulty in snagging themselves a black male janitor who will be more than willing to provide his clean up services.
We saw this with the cleavage showing black Jezebel, ex swirler and YouTuber named Irene Yvette, a black female who after she was fully milked and spat out onto the side of the street by Major Frost had no problems finding a psychologically deflated black male simp to pick up the pieces ie look after her and her two mixed race children. The simp who stepped up even married the witch, smh.
I remember when Irene Yvette first came on the scene I believe around 2018 if my memory serves me correctly, much in the same manner as Jessica X blue pilled black men were falling head over heels performing front/back flips and cart wheels every time Yvette brought herself onto a panel, however unlike X, Yvette chose to appear on camera.
I clashed with Irene Yvette at least twice on Obsidian's livestreams because the siren loved to talked around inconvenient questions instead of being straight forward, up front and honest as a supposed self proclaimed "Conservative Christian" woman ought to be.
What I found amazing is the fact that just like Stacey Dash in her hay days, Yvette overtly snubbed black men when she chose to embark upon her journey to climb Swirl Mountain, in fact when Irene Yvette returned from her failed swirling mission(apart from her mixed children), unlike Dash on many occasions she continued to snub and attempted to berate black men she didn't agree with ie those like myself who refused to bow down and lick her muddy boots. Yvette faded out of the Black Manosphere spotlight at some point in 2019.
Back to the matter at hand, here comes Dash grovelling her way back to the so called "black community", her levelling up/divesting escapades having failed miserably. However, as stated before because black male society is overrun with simps, she won't have any problem snagging a sucker to look after her.
Dash's prime and best years she decided to give to the Milk Man, however once he and his community finished with her, she knew that she could return to black society(even though I believe she's of mixed heritage) and at some point in the near future will land herself a no standards having Negro who will have no problems falling upon the sword on her behalf. All we have to do now is sit back and wait to see which sucker will step up for cleaning duties.
Smart black men won't touch Dash with a 50 foot barge pole, therefore she'll have to settle for a desperate, blue pilled ultra simp. This is yet another reason why black society is done, there are no standards within it primarily because it is being lead by a group of mentally ill harriets who don't seem to understand the importance of having standards and a code in order to keep said society strong and robust.
No doubt the sexually suspect, anti SYSBM stalker and fake academic Aaron Fountain will attempt to use this as supporting evidence towards his "claim" that SYSBM practitioners have a problem with black women dating out but not black men even though it is widely known that the pro black female/black women first squads are the ones who hate seeing black women cross the fence, NOT US over here.
Having received and accepted the message that black women proclaim on the daily concerning their love for thugs, criminals and gangsters, we've moved on, however as I've stated many times before, many of us still have to deal with black females under other capacities which many a time can be a nightmare, this is why we continue to talk about black women.
Dash ought to be treated as an outcast because of her treachery and disdain towards black folks, however we already know that most black people are too forgiving to their own detriment and as a result her mid 50s, used up, broken and defective beyond repair self will be welcomed back into the fold, smh.
Expect the likes of Christelyn Karazin aka the queen/high priestess of Swirl Mountain as well as her swirling acolytes at some point in the near future to also come cap in hand grovelling at the feet of the same community they campaigned for years that black women should walk away from, popcorn and freshly squeezed juice at the ready.
This is the side of divesting/levelling up/swirling most black women who attempt to date out experience, however don't expect the Pink Pill Pimpstress to relay the truth on this. She may talk about Dash and her failed swirling missions, however don't hold your breath. Another L for swirling black women, another carcass "dashed" to pieces and lays at the foot of Swirl Mountain broken.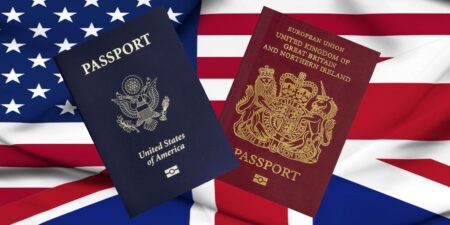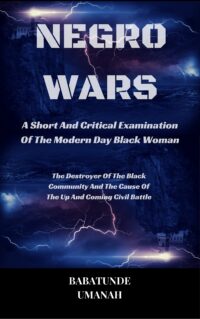 The Deprogramming And Decontamination Process Continues
Swirl Mountain Claims Yet Another Victim
Most High Bless