Evidence:
https://www.tiktok.com/@angrybiracial/
Revelation 2:9 reads:
"I know thy works, and tribulation, and poverty, (but thou art rich) and I know the blasphemy of them which say they are Jews, AND ARE NOT, but are the SYNAGOGUE OF SATAN."
Revelation 3:9 reads:
"Behold, I will make them of the SYNAGOGUE OF SATAN, which say they are Jews, AND ARE NOT, BUT DO LIE; behold, I will make them to come and worship before thy feet, and to know that I have loved thee."
Firstly, I find it funny how a Jewish guy is speaking on black issues when it's primarily been Jewish folks specifically zionists who have been the main culprits behind the destruction of black society as a whole.
The overwhelming majority of slave owners were Jewish and even when we come down to most of the destructive modern day black entertainment, it is organised, ran and funded by Jewish men.
Most folks are afraid to call out these Jewish zionists for fear of being labelled "antisemitic". In fact, practically every form of entertainment that is destructive towards society as a whole is being run by Jewish people and they openly brag about this themselves.
From the music industry to pornography, behind every black male and black female entertainer/performer are Jewish men overseeing the ongoing destruction of the culture as well as cutting the cheques to ensure that the degeneracy continues.
Kanye West tried to warn you, however the Jewish owned and ran mainstream media as they always do whenever they are rightfully called out launched a campaign to paint West as a black man who'd gone off the deep end ie lost his marbles.
Jewish men most certainly should NOT be speaking upon a group of women they themselves have deliberately weaponised against their own male counterparts(not without the black witch's voluntary assistance mind you).
Check out these videos below and look at how Jewish people treat outsiders, I can attest to receiving similar hostility when I was a teenager walking past synagogues and being hissed at by these same individuals for no valid reason whatsoever:
https://www.tiktok.com/@realcrimestats/
These Jewish folks as a whole are not a very nice group of people and slowly more and more individuals are discovering this for themselves. They have no rights to speak on how black men choose to reprimand black women especially in light of how said Jewish people treat non Jewish individuals as seen above.
Let's also not forget what they did(and are probably still doing) to Ethiopian Jew women who sought to migrate to Israel:
https://www.independent.co.uk/news/world/middle-east/israel-gave-birth-control-to-ethiopian-jews-without-their-consent-8468800.html
Onto the lame defence of the scraggle daggle. Dark skinned black women are the most incorrigible, intolerant, violent, uncooperative, belligerent, murderous individuals on the planet and nothing these guys say can change that.
As I always say, there will always be swindlers, merchants and fleecers lurking around every corner waiting with their coffers wide open ready for black women to "make it rain."
As per usual when it comes to black female panderers, whenever they spew decomposing garbage from their mouths, you can blatantly see the disingenuous looks on their faces, neither of these guys believe what they've said.
Additionally, whenever it comes down to the sorcery and the witchcraft spun in the defence of dysfunctional black females, you have to understand the play at work.
Most non black folks don't want black men in the US to establish themselves as a dominant force in the world, this is one of the main reasons why the black witch is continually propped up and weaponised against her male counterparts.
Certain individuals in key positions(Jewish folks) understand that keeping the black siren in place as the faux leader of "da communitah" will ensure that black men and black society itself can NEVER get properly back on its feet.
Believe it or not, under the Trump administration the dethroning of the US black female was gradually getting underway and for once black men were in the process of being elevated to a position where they could actually lead and steer the black community into the right direction(though I personally believe it's too late to turn things around, the ship should be abandoned).
However in addition to the monumental fraud which took place in the 2020 US Presidential election, we also saw at least 80% of black men who voted cast their support towards Biden/Harris, smh.
Unfortunately most black men alongside their black female overlords have become a burden and a curse upon black society because they have no problems being ruled over by women and desire the black witch to remain in place in order to continue her reign of terror.
Therefore in light of this knowledge, the best option for the free thinking black man is to sever ties with "da communitah" completely, go his own way and form his own separate community in order to reduce the obstacles and hindrances that can be placed in his path.
Gentlemen, in addition to the hoards of blue pilled, black male simps that have been created by the black witch's coven to serve as the gate keepers and enablers of black female dysfunction, we also have ADDITIONAL AGENTS of destruction lurking about in dark corners who also have the task of ensuring the black siren remains seated upon her decadent throne by any means necessary.
Keep your heads on a swivel and watch your six brothers, there are MANY OTHER PEOPLE out here who do not want to see black men being successful and prospering. #SYSBM™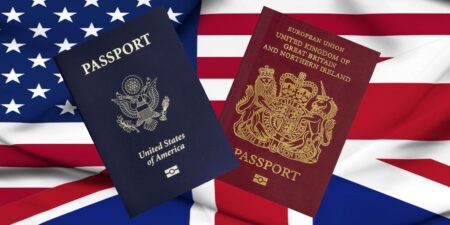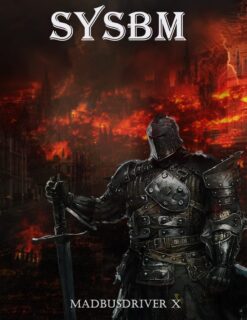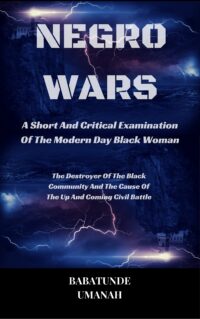 The Deprogramming and Decontamination Process Continues
Jewish Folks are NOT Who They Make Themselves Out To Be
Most High Bless