Evidence:
https://www.infowars.com/posts/exclusive-biden-admin-preparing-to-bring-back-full-covid-restrictions-rollout-to-begin-mid-september/
https://www.infowars.com/posts/alex-jones-was-right-msm-rolls-out-new-covid-fear-campaign-for-lockdowns-boosters-masks-as-2024-election-closes-in/
Well, it looks like the shadow government operators in the US are attempting to revamp the Convid-1984 scam once again due to so many people dying from the Frankenstein death shots they introduced back in December 2021 and the propaganda to blame "Covid" and not the jabs has already begun.
This Convid-1984 plandemic I believe was the primary reason I was kicked off wordpress.com back in December 2020, because I refuse to lap up the government propaganda and I called out the contradictions and hypocrisy of the "pandemic" at every turn.
Many black men who used to comment on this website pre end of 2020 believed the government lies and propaganda concerning Covid, chose to roll up their sleeves and take the death shot.
Some may not be alive anymore, others have chosen to stay away because of the guilt of being suckered into the lie despite the information that was being put out by myself every Open Mic demonstrating the contrary.
You have to understand that people who refuse to submit to government, who also call out evil regimes and who choose to opt out of going along with the left's agenda as well as drinking their poison KoolAid will be targeted.
I have an archive on this website that brothers here have contributed to called Vaxx Watch, there are plenty of links on that page demonstrating how this so called "pandemic" was a complete and utter scam, the link for that page is below:
https://slayingevil.com/vaxx-watch/
There are also links to articles on the same page showing where so many individuals have died as a result of getting themselves jabbed up with the devil's juice shot.
I personally don't think the scam will fly as successfully as it did before, however I'm putting this information out there just so that folks across the pond can understand why the "new covid variant" talk has all of a sudden kicked off once again across mainstream media news outlets.
I'm not wearing any damn masks, I most certainly will not be taking any jabs they already conveniently have ready to deal with the "new variant".
Always remember the amount of African leaders that were assassinated just because they refuse to introduce the Convid-1984 death shots into their countries. They also got to the former President of Haiti.
Remember how there was an assassination attempt on the President of Madagascar just because he opted to work with natural herbs formulated into a tea instead of the jab, however that assassination attempt was unsuccessful.
Now dealing with the UK, will the knucklehead public over here once again swallow the Convid-1984 lies and propaganda even though so many damning revelations concerning the previous scam have now been brought to light?
https://www.youtube.com/watch?v=KDpdbzsOShU/
We'll have to wait and see how this unfolds, I knew these clowns were going to come back again with this garbage, however I didn't predict that they would attempt this foolishness again so soon.
It seems to me that the powers that be are panicking because of the amount of people who are dying from the jab as well as the fact that more and more individuals are gradually linking these deaths to the Convid shot.
Additionally, I believe the Biden Administration are trying to steal the 2024 Presidential election just like they did the 2020. If everybody is locked down in their houses, mail in ballots will be the only option which can easily be fixed and rigged in favour of sleepy Joe.
We'll see what happens, all I can say is sadly the US has effectively turned into a banana republic, these types of underhanded antics are what you would expect to take place in developing countries.
Meanwhile in other news:
https://www.tiktok.com/@brililworld/
So many black men will see the above video yet the penny still won't drop. For you Negroes who are still on the fence, black women are never going to be your peace, NEVER.
You heard it from this wig wearing black siren's mouth, this is in addition to watching black women in real time bring nothing but strife, chaos, contention and unnecessary volatility into a black man's life.
Her TikTok page is a litany of videos dedicated to disparaging black men as a whole. Black women are cowards, they never go after the guys that did them wrong, nope, it's much easier for them to blame black men in general, even the black men who they would never consider dating in the first place, make that make sense, smh.
Get your passports gents and never look back, Western women are done and the modern day black female is already several steps ahead of the rest flowing rapidly through the deepest sewer pipe on her way down to hell.
Well, that is my rant/heads up for this Open Mic, what's on your minds for this week gentlemen, you've got the floor, roll that dice. #SYSBM™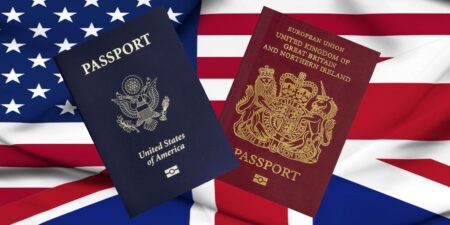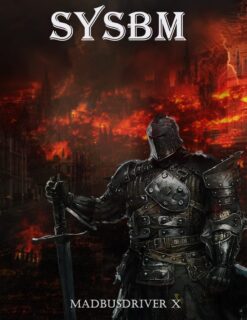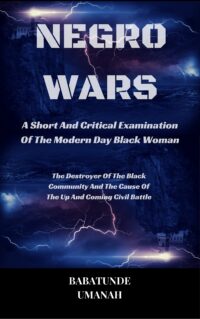 The Deprogramming And Decontamination Process Continues
Stay Individual(In Your Mind) And Resist Tyranny At All Costs
Most High Bless