Evidence:
https://www.tiktok.com/@zillapeace43/
This is why I keep on telling you black men NOT to extend olive branches out to black women because in the end they'll always prove themselves to be a bunch of evil, deceitful buzzards.
So, because the black witch he was responding to wasn't able to shake Zilla off his square, she in typical lefty black female fashion decided to run to her Chinese father and report his page, do you see how these black females have no problems working against you if you say anything that they don't like or upsets them?
Don't believe the hype of black women claiming they don't care who black men choose to date, their actions speak a completely different language.
Black women know that outside of the black male, no other races of men will date them en masse, this is why they're always engaging in all manner of trickery, witchcraft and sorcery upfront as well as behind the scenes in their feeble attempts to keep black men locked on the proverbial plantation.
They claim not to care about who black men date yet as the brother stated, when he's been out with non black women, these black sirens have gone out of their ways to show their disapproval of the unions.
He also talked about black women all of a sudden showing him interest when he's been with a non black female, this is a classic black harriet Kansas City shuffle, don't ever fall for it.
The only guys who fall for this Texas Two step are those black men who deep down still desire black women despite them dating out.
Of course the guy who still has one foot on the plantation falls for the Okey Dokey, gets rid of the non black woman he's with, pursues that deceitful black female only for her to pull the first right of refusal card on his backside, completely denying that she was ever interested in him.
She's right, she wasn't interested at all, her plan was to simply sabotage and destroy that particular interracial union and the unlearned Negro took the bait like a sucker.
You have to understand exactly how these modern day black sirens work and scheme out their mischief, as has been stated many times before, most black men simply aren't cut out for interracial dating because they just can't let go of the black female.
Black women as a collective hate seeing black men happy especially when that happiness is completely outside of their control. Black women would much prefer to see black men be miserable 24 hours per day, 7 days a week just as they are.
We already know what the deal is with most black women, the only time they want the "corny", "lame", "boring", "plan B" guy is once they crashed into the wall at 125mph with 1,2,3,4,5,6,7 children en tow.
However remember, they don't really want you, they simply desire the use of your money and resources as a means to help them escape the negative consequences stemming from the stupid decisions they've made in the past, once again, don't ever be that sucker.
I keep on telling you, if black women had the capacity to bring back chattel slavery, they'd have black men shackled up in chains instantly and wouldn't waste anytime frolicking in the hay with their white lord and saviour Major Sleet.
Finally, ZillaPeace43 needs to understand that the main reason why black women continue to orbit around black men despite them constantly claiming to be dissatisfied with us is because they need black men to hand as their favourite scapegoat.
If black men aren't within reach then who are these black sirens going to blame for messing up their own lives via their own hands? Always remember, the "blame the black man" religion that most black women submit to and rigorously practice is contingent upon black men always being within blaming distance.
Get your passports brothers, date out and never look back, in 2023 now more than ever the black female juice seriously isn't worth the squeeze and being completely honest, it hasn't been fresh for a very long time either. #SYSBM™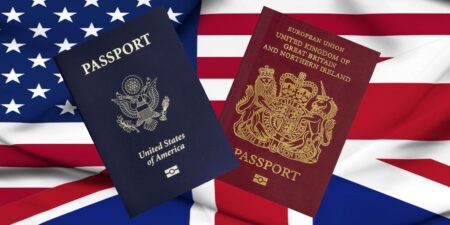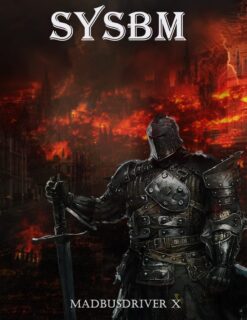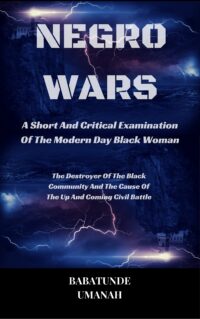 The Deprogramming And Decontamination Process Continues
Stop Conversing With And Extending Olive Branches Out To Black Women, Cut Them Off And Never Look Back
Most High Bless