Evidence:
https://www.tiktok.com/@lexladiva/
https://www.tiktok.com/@ogspiritualsista/
https://www.tiktok.com/@lexxheavy/
https://www.tiktok.com/@magical_sorcery/
https://www.tiktok.com/@arivoness/
https://www.tiktok.com/@shontel_anestasia/
https://www.tiktok.com/@shivamariepina/
https://www.tiktok.com/@hoodoo_bae/
https://www.tiktok.com/@hoodoo_bae/
https://www.tiktok.com/@purgatoryapotheca/
Now you understand why the so called black community is in the mess that it is and you can also understand why despite how horribly black women treat black men, most black men will still bow down to their female counterparts as well as grovel at their feet, smh.
You have to shake your head, while knuckleheaded black men are out here exalting, uplifting and bigging up their "queans", black women are sitting in dark candle lit rooms busy creating all manner of witch's brews, potions and concoctions as well as casting spells, enchantments, curses and setting up hexes.
With black women engaging in all of this witchcraft, sorcery and magic, it's a pity they haven't employed the dark arts in restoring the community that they've destroyed via their own hands.
When black women talk about "black girl magic", this is exactly what they're referring to, dabbling in the crafts of the devil himself believing they're advantaging themselves, however nothing could be further from the truth.
If you understood the amount of darkness I had to wade through in order to get those videos, black women have really jumped aboard the Dark Side Express and that train is chugging full steam ahead.
Video number 4 was quite disheartening, do you see how these black sirens have no problems inducting their children into their malevolent practices? To be honest, since when have we ever seen black women demonstrate genuine love and care towards black children anyway?
The last video was particularly disturbing, nails driven into meat, blood all over the alter, burning black candles, the scene was literally out of a premium grade horror movie.
All the best to those black men who still choose to deal with devil women like this, when you're a fit gym rat who all of a sudden finds himself having a heart attack or a stroke out of nowhere, just remember who you've chosen to deal with and who is in your midst.
Whilst trolling through this dark malevolence, I noticed some common themes that kept coming up again and again, septum rings, nose rings/piercings, long nails, dark makeup and lipstick, tattoos, large rings on the fingers, symbolic jewellery etc.
When you're walking the streets and you see women using or wearing any of the above, you immediately understand what that woman is all about and should give her an extremely wide berth with the quickness.
Most black men will forever remain 20 steps behind when it comes to understanding most black women and the darkness they dabble in because as I've stated many times before, most black men refuse to take these kinds of activities seriously.
All they're interested in is diving into the black female's putrid, contaminated snatch and busting a nut in it, they couldn't give a monkeys about what kind of questionable rituals these women are carrying out in dark corners.
Those black men with intelligence who can still think and reason for themselves, keep your heads on a swivel and watch your six at all times.
These black sirens already know they're on a non redemptive one way journey down to the deepest, darkest and hottest places in Hell with no hopes of escape, so in turn they've decided to take as many black men down with them as they can.
Don't be a sucker, don't be a victim, don't be that guy, snap out of the plantation spellbinding trance before it's too late.
What are SYSBM practitioners saving ourselves from, with the montage of videos above, at this juncture is such a question even valid or worth asking? NO! #SYSBM™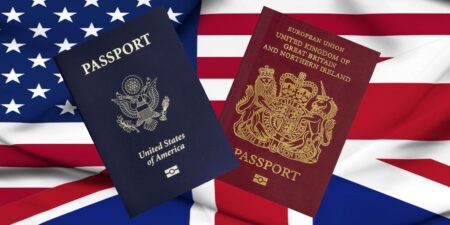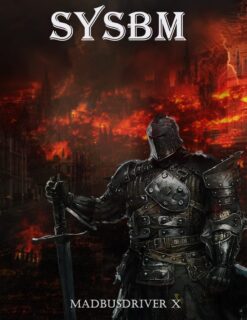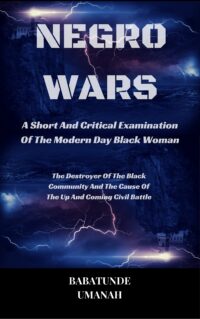 The Deprogramming And Decontamination Process Continues
Ensure You Give Black Witches, Black Sirens and Enchantresses An Extremely Wide Berth
Most High Bless