Evidence:
https://www.tiktok.com/@sadiapsychology/
Nope, not at all. True Red Pill men now realise that most Western women are complete knuckleheads who have nothing constructive to say nor anything of true worth and value to bring to the conversation, this is why women should NOT be invited into, have any interactions or say in men's discussions.
Additionally, the Red Pill is all to do with the raw truth of how the world actually works and making adjustments within that framework whereas feminists want the world to completely revolve around them and desire any changes necessary in order to make that happen(delusion).
There's nothing wrong with the Red Pill philosophy, as with any movement that gains popularity especially those that seek to place men back into their authoritative position as leaders, at some point such movements are going to be flooded with merchants looking to make a quick buck as well as Judas goats and paid Agent Smiths sent in by various government agencies who'll be waiting for the right opportunity to strike.
SYSBM™ saw the same on a smaller scale when we had our mini moment in the spotlight at the end of 2019, beginning of 2020. Every Tom, Dick and Harry was claiming to be SYSBM™ or was using the hashtag #SYSBM in order to garner clicks, likes, views and attention.
We also had a load of Agent Smiths who rolled in, some as individuals who would start engaging in goofy nonsense and label it as SYSBM as well as others being well placed detractors whose job it was to call out the well placed "goofies" with the aims of smearing, besmirching and defaming the lifestyle.
Unfortunately for them it didn't work because we already had the SYSBM Tenets in place, therefore any questionable actions that the goofies and detractors claimed were part of SYSBM™ could and were quickly shut down via reference to the tenets.
The insider infiltration technique is a CIA, MI5, MI6, MOSSAD 101 tactic that has been around for many years. Anything that could possibly derail the current trajectory the powers that be want the world to travel in ie down to Hell in a hand basket must be infiltrated, sabotaged, ruined and destroyed.
This is what you see them trying to do with the Red Pill philosophy at the moment, however unfortunately for them they'll fail miserably because the IDEA will remain regardless of what attacks they launch against any true Red Pill men.
The main issue most women like Sadia Khan have with the Red Pill is the fact that it causes men to focus on themselves FIRST, therefore, women like her cannot get the mountain loads of attention they've been lavished with for many years in the same way.
A Red Pilled man is more than willing to give a woman attention and validation, HOWEVER this is to be done under HIS rules, HIS regulations, HIS terms and HIS conditions, this is the part that these leftist harpies don't like and one of the main reasons why they label the Red Pill as so called "toxic".
The Red Pill isn't complicated, it's simply the truth, something that most females in the developed world cannot handle which is yet another reason why most Western women despise the movement.
Additionally, we already know that women hate men who have standards, the Red Pill by default causes men of worth to REJECT women who don't meet a reasonable quality.
This is yet another reason why Western women as a collective hate the Red Pill, most women in the West subscribe to slut culture which automatically disqualifies them from being considered for long term relationships. Take a look at this clip below:
https://www.youtube.com/shorts/f0o1hqSI-ow
Having one main woman while dicking down others is NOT Red Pill, this is what's called Hedonism. I've noticed that a sizeable number of men in the manosphere who are claiming the Red Pill have also been attempting to attach their hedonistic ideas to the movement.
A well seasoned Red Pill veteran understands that a man who claims dedication to one woman yet has no problems dicking down others is living a hedonistic lifestyle, NOT a Red Pilled one.
You cannot claim to be dedicated to a woman if you're putting your penis into other females, that's an oxymoron. Dedication in itself means commitment especially when children are involved.
It's one thing to be a single man and decide that because of the West's ruined dating market, any women you interact with will be for pleasure purposes only, it's a completely different story to have children by a woman but then be stepping out every time you're away from her and feel aroused.
To be honest, any woman who would accept such a disjointed arrangement is openly demonstrating just how little she respects herself, her body and her children.
The woman(Lila Rose) was right and she knew it, that's why she smiled when Justin Waller stated that it was none of her business. This is the problem when you embrace janky philosophies, you can easily be slipped out of your masculine frame and become stuck very quickly when you run into somebody asking the real questions that matter.
Brothers, traditional masculinity and classic manhood are both under heavy attack now more than ever, certain wealthy individuals desire to bring a new world into fruition, one where you'll have absolutely no rights whatsoever, where you'll literally be a slave.
They cannot do this if men hold onto their masculine frame and refuse to relinquish their rightful authority as leaders over to women(who by the way are more than happy to work hand in glove with the State in their efforts to take down men).
Hold onto your masculinity at all costs, never allow women to shame you into voluntarily emasculating yourselves, most certainly NEVER allow any women to do the same under any circumstances.
Gentlemen, it's time to lay down the law and clean house for good, just as we true SYSBM™ practitioners have concluded that the back and forth conversations with black women are fruitless and a complete waste of time, the same policy must also be applied to ALL women who refuse to slide into our program.
Set the standards and DO NOT compromise on them, if a female is willing to be down with your program, great, if she's not, kick the dust off your feet and move on until you find one who has no problems cooperating. If you have to go international in order to find such a woman, SO BE IT. #SYSBM™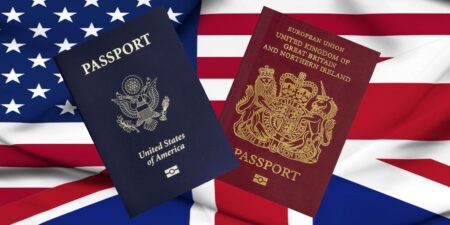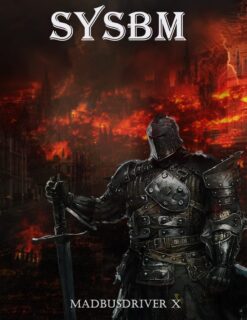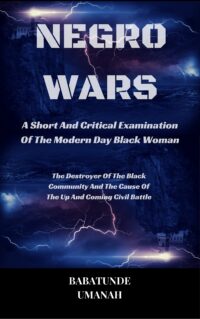 The Deprogramming And Decontamination Process Continues
SYSBM™ And The Red Pill Cannot Be Destroyed
Most High Bless