Evidence:
https://www.youtube.com/c/KrewSeason/
https://www.youtube.com/c/DailyRapUpCrew/
https://www.youtube.com/c/KrewSeason/
Gentlemen, feel free to discuss the content of those videos above, however I'm going to address an issue that isn't really being talked about by many black men. It's extremely disappointing to see contingents of black men falling for this obvious and blatant scam, however since large swaths of black men are simps and believe in black women so much, such actions are to be expected.
What are you talking about Verbs? I'm talking about black men going onto panels with black women believing that black women are genuinely interested in having a conversation with them, when in actual fact these interactions are simply part of the witchcraft, sorcery and trickery black women are using to keep black men locked in conversation so that they don't leave the plantation.
This Kansas City Shuffle is obvious to me, as black men the more time you spend conversing with these black sirens, the more time is wasted that could've been spent engaging in more constructive endeavours and activities.
Oh what, you pro black female, blue pilled, black male simps really thought that you were getting somewhere hosting panels and bringing black women on or vice versa, what a joke.
The scheme and trickery is a simple one handed down to the black witch by her white lord and saviour Admiral Frost who has been noticing a growing stir amongst contingents of black men concerning the continued dysfunctional antics of these modern day black females.
More black men are getting tired dealing with a bunch of violent, rebellious, belligerent, hostile, uncooperative, morally lacking savages and instead are choosing to take their chances seeking out sex, love and companionship elsewhere.
Therefore Field Marshall Slush alongside his black female flunkies have devised a scheme to have black men and black women get together on podcasts and panels discussing the same old issues that black women already have point blank refused to address, yet at the same time craftily black women have created the illusion that headway is being made in terms of repairing black male/black female relations.
Unfortunately many black men are falling for the Okey Doke, being bewitched into believing that there's hope that black women will see the light and change their ways for the better when in actual fact those same black men once again are being played like a games console.
I've stated this so many times before, black women as a collective hold to the slave master's mentality, they view black men as their property, thus as far as black women are concerned, they're far above reproach as well as being scrutinised, critiqued and examined by their SLAVES.
Black men who jump onto panels, livestreams and podcasts with black women believing that some sort of progression is being made in mending the massive rift between black men and their female counterparts are simply deluding themselves.
Black women, PUAs, dating coaches, blue pilled, pro black simps and Captain Euro have formed an unholy confederacy trying their utmost to prevent black men as a group from awakening and snapping out of "da communitah" spellbound trance.
Whenever you black men with sense and intelligence see these other dudes on panels, podcasts and livestreams with black women going back and forth, know that the entire setup is a carefully thought out and orchestrated racket designed to keep black men engaging in conversation after conversation(going nowhere) so that they remain on the plantation FOR LIFE.
Something else that needs to be pointed out, just remember when black women had the media floor exclusively, don't forget that they never once invited black men into their circles to discuss these many issues, however in 2022 so many black men unfortunately are suckers and so desperately want to see black women change, they've completely forgotten(or deliberately chosen to ignore) the permanent closed shop hostility they encountered in previous times.
Black women already know that most black men will remain loyal to them only despite the various issues and complaints many black men have been raising concerning the black female's unhinged and loose cannon behaviour, thus black women have no problems taking full advantage of this knowledge and using it to their benefit.
True SYSBM practitioners however are cut from a completely different cloth, we see from 10 miles away the various rackets, scams, scheming and Jedi mind trickery the modern day black female employs and can call them out without hesitation warning other black men who choose to listen concerning the perils and dangers ahead.
Gentlemen, continue entertaining yourselves with these bread and circus monkey show theatrics as over and over again you repeatedly witness unlearned and unwise Negroes forever getting suckered into the black female's vortex of lies and deception. As the late Dr David Carroll stated, "no hope, no change for the Negro". #SYSBM™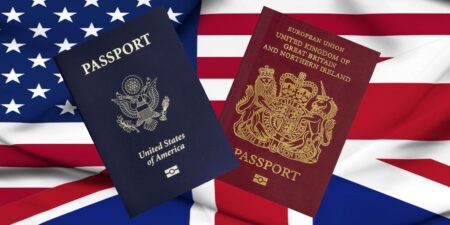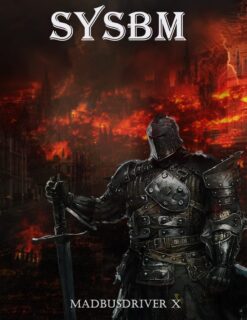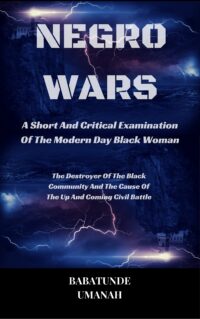 The Deprogramming And Decontamination Process Continues
Don't Fall For These Black Male/Black Female "Conversation" Scams And Tricks
Most High Bless