Evidence:
https://www.tiktok.com/@msonerich1/video/7128146427603078443/
https://www.tiktok.com/@msonerich1/
Recently I've been noticing a sharp uptick in attacks on US black men who've decided to get their passports, verbal assaults coming in thick and fast from black women, their pro black, blue pilled simp flunkies as well as the PUA/dating coach arena. What's sad is US black society is the only one on the planet where black men are attacked for doing things that other races carry out as normal and standard procedures ie obtaining their passports and travelling.
Here in the UK, attacking a black man for having a passport and travelling is completely unheard of and to be honest looked upon as very strange behaviour. The same black women going after black men who choose to travel abroad for love and companionship are the very ones who back in the day rejected those same black men they're now going in on and criticising, make that make sense. Let's first deal with this wrinkled, overweight, ancient relic who for some reason still believes she has all black men under her thumb.
First of all old hag, most black men in the United States are SINGLE and CHILDLESS, therefore those black men who are on child support account for a small minority of individuals. Secondly, yes, if you fall behind on child support payments, the US government will refuse to issue you a passport(which sucks to be honest), however if your payments are up to date, you'll have absolutely no problems obtaining one.
What makes me laugh is so many communistic black women are walking around acting as if there are hoards of black men caught up in the State's child support racket, however nothing could be further from the truth. These black women are forgetting that they're sharing the same small pool of guys, thus they're the ones who are entangled in the system.
Additionally, it should be added that not all black men who are on child support are in arrears, there are many brothers Stateside who are keeping up to date with their payments, have passports and are able to leave and return to the US whenever they please, why is this elderly black siren conveniently omitting such information?
To be honest the most blasphemous part of her message was near the end when she suggested that those black men planning to travel and look for love abroad should cancel their plans and instead settle with a black female from their own home turf.
The entire purpose of black men travelling to other countries seeking out love and genuine companionship is to get away from the hyper masculine, uncooperative, belligerent, rebellious, disgruntled, angry, bitter, violent, bloodthirsty, evil, vindictive savage that is the black American woman, therefore settling for a Western scragg is definitely out of the question.
How dare this delusional creature even reach to make such a foolish suggestion, as if black women in the US hold some sort of value. Now let's quickly deal with the attacks against passport holding US black men coming from the dating coach/PUA communities.
As I stated to commenter Sherrif X in the last Open Mic Wednesday, this behaviour is to be expected because dating coaches and pick up artists specialise in equipping men with the relevant tools, magic tricks and special techniques they'll require in order to interact and intermingle with dysfunctional, "dirty" western women.
More and more increasing numbers of black men in the US are beginning to realise the extremely raw deal they've locked themselves into dealing with these dysfunctional black harpies and at the same time word is quickly spreading regarding how much better women in non Westernised countries treat brothers(with plenty of receipts en tow). Through more black men opting for "cleaner" women these dating coaches and PUAs are losing potential clients which of course they're very upset about.
Recently I've even seen black male dating coaches waging war on black men who say that body count matters(which concerning a long term relationship it most certainly does, article coming soon, stay tuned). More black men upping their standards only to a reasonable level is causing huge problems and a massive rift in the dating coach/PUA arenas but unfortunately large swaths of black men in the US are blue pilled simps and thus can be looked upon as a fallback, clean up option by second hand women of all races especially the black witch herself.
However, more US black men are beginning to break the spell, snap out of the settle for less/simp/clean up man mode trance and realise that they deserve more and can do much better for themselves, good news for them but not good news for dating coaches and PUAs who've been relying on their ignorance and inexperience to make a decent living.
Oh well, that's their problem, not mine. Always remember, dating coaches are NOT a requirement when interacting and dealing with classic, traditional women whether foreign or domestic. Additionally, I suspect in the near future that SYSBM will be the target of attacks from PUAs as well as dating coaches because we also encourage black men to get their passports, to see the world and to cease dealing with daggles and dysfunctional harriets.
Watch this space, SYSBM Knights ought to be ready as it seems that the passport issue is really kicking off as more black women note the heavy exodus of men not only from the building but also the country. Anybody who promotes black men travelling I suspect will be a target.
Finally, never forget that nobody bats an eyelid whenever black women get their passports and freely travel to foreign lands for the specific purpose of getting their backs blown out and cheeks clapped by strange men, however as soon as black men decide to obtain the same document, it's a national emergency and top level meetings must be convened as soon as possible to address "the problem".
US black men who support free choice and free movement are the most harassed and dick policed individuals on the planet and the overwhelming majority of the penis monitoring and shade throwing is coming from their own female counterparts as well as the blue pilled, pro black simp cronies who simply don't have the courage to step out on their beloved black queenies and get passports for themselves.
This war has only just gotten started, I'm lining up my cannons from now because I already know what's coming down the pike, Contentions With SYSBM Part 2, stay tuned. #SYSBM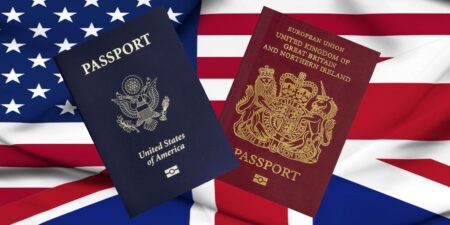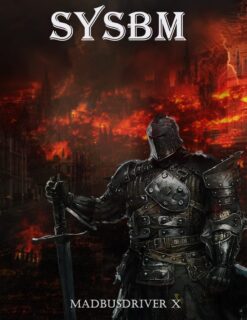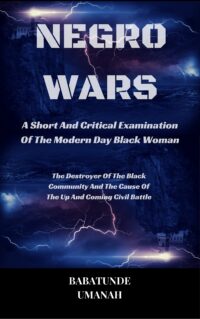 The Deprogramming And Decontamination Process Continues
Free Choice And Free Movement Are The Way Of The Future
Most High Bless