Evidence:
https://www.tiktok.com/@karressmarie444/video/7112882941067349294/
https://www.tiktok.com/@karressmarie444/
You'll notice that the full video is just under 2 and a half minutes long, I simply clipped this part because it is the particular area of the video I wanted to address.
No, no, no, no, no, no, no, no, no, no, no, no, no, no, no, no, no, no, no, no, no, no, no, no, no, no, no, no, no, no, no, no, that's not the way things work now. It's funny how it takes a mixed looking female to step forward and admit that black women have been duped and suckered big time by the feminist pied piping melody, where are the non mixed black harriets doing the same?
Exactly, nowhere to be found, instead they're too busy digging their heels in further and doubling down on their mutant form of feminism. Black women as a collective don't really care about the fact that feminism has taken them for the longest joyride of the century and additionally made them the biggest laughingstock in world history, all they care about is staying above and getting as many "wins" over on the black man as they can.
These are just a few core tenets of the modern day black female as per the directives handed down to her by the State, feel free to add to the list anything that I've missed:
1. Continue to aid the government in destroying black society in exchange for State treats and benefits. Use that assistance from the State to compete with black men on all levels.
2. Ensure black boys are emasculated and effeminised from a very young age as to prevent them from taken up leadership roles in their latter years, this will automatically protect the faux leadership position black women have been given over "da communitah" by their white lord and saviour Admiral Frost. As far as black women are concerned, the minds of black boys must be destroyed by any means necessary.
3. Ensure as many young black girls as possible are contaminated and inducted into the Western 304 slut culture as this will ensure that the cycle of single black motherhood remains in place knowing that these same girls will lose their ability to pair bond. Additionally, try the utmost to compete with younger generational black females.
4. Form an unholy confederacy with the low brow knuckle dragging scum buckets as well as the pro black female, black women first worshipping, blue pilled simps of black male society in order to aggressively drive out the best and the brightest black men therefore preventing black society from being restored and rebuilt.
5. Inject as much immoral sludge, reprobation, degeneracy and debauchery as possible into black society, by default such a move additionally sabotages any possibilities of said society being redeemed. Drag the image and reputation of black people as deep into the sewer as possible.
6. Murder as many unborn black children in the womb as can be achieved, that way the black population will either remain at the same level or reduce in size. Either way this benefits the powers that be because smaller populations are easier to control, manipulate and eliminate. Don't form emotional bonds and ties with the children already born.
7. Continue holding on to feminism(Jezebel) at all costs even though the same religion has ultimately shafted black women and pretty much dealt them an extremely grim and rough fate for the future.
8. Point blank refuse to cooperate with and yield to the authority of black male counterparts, throw black men under the bus at every opportunity that presents itself. Disrespect, mock, ridicule, berate, disparage and laugh at black men at all times in order to stifle their self esteem and confidence.
9. Continue to manipulate and feed black men into the judicial washing machine either via the child support racket or alternatively through the prison industrial complex.
10. Ensure the economic offset of black society remains in place by continuing to spend money heavily in OTHER COMMUNITIES as opposed to your own. Focus on money, superficials and material wealth while at the same time rejecting family structure/legacy growth and continuance.
11. Avoid being held accountable and responsible no matter what(engage in blatant dishonesty if necessary), promote double standards(interracial dating), stand in hypocrisy and be proud to do so.
Remember, as stated before this is not a be all and end all compilation, once again feel free to add to the above if you see something was missed out. The fact of the matter is more black men are clocking onto the harsh reality that black women are NOT their friends and have indeed formed an evil alliance with the State in order to destroy them.
As a result and as mentioned previously, you now have a ever increasing number of black men who are checking out from dealing with black women and in some cases Western women altogether, here is an example of one such black man:
https://www.tiktok.com/@austonholleman/video/7109825397721812270/
https://www.tiktok.com/@austonholleman/
I'll keep on advising free thinking black men who are having difficulty locating and locking down a decent woman domestically to go foreign instead.
As you heard me state many times before, Western women as a whole through the witchcraft and sorcery of social media have now become damaged beyond repair goods who at the same time foolishly believe they're still of decent quality having been ran through, washed up and rinsed out many times over by Brad, Chad and Tyrone, smh.
So, going back to the female above, nope, it doesn't work like that at all. For those black men such as myself who've departed for greener pastures, there is no "being humble, returning and coming to your aid". The bed you've made is the bed you're going to have to lay in BY YOURSELF.
I predict the "dear black man" season is really going to kick into high gear very soon as the economy continues to crumble into ruins, expect to see many more videos like this popping up as black women in particular realise that the State is NOT going to save them in their days of distress and tribulation.
At this point black women as a collective are pretty much by themselves, they've burned so many bridges, have been ruthless as well as relentless in their continued onslaught and attacks on black men, there is no turning back the clock nor forgiveness for the innumerable transgressions they've committed against us.
I've told you before, in the day of the modern day black female being judged and recompensed for all the evil her two hands have wrought against her own people, I will NOT be reaching out my hand to save her, that will NEVER happen.
Nobody is excluded from receiving the negative consequences from bad choices and terrible decisions made in the past, black women are NO EXCEPTION to that rule. Dysfunctional black females must be left to stew, rot and marinate in their own failures, anybody who attempts to save them or stand in the way of righteous judgement will in like manner suffer the same fate and perish as they, be warned. #SYSBM
https://www.youtube.com/watch?v=UVYGGmvTHJg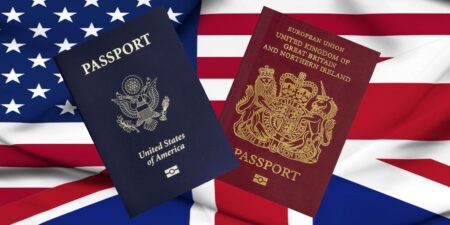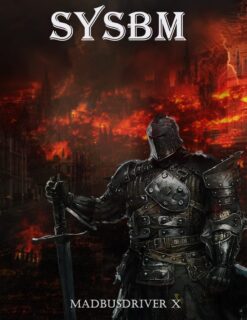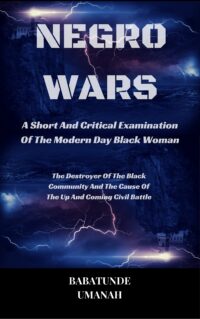 The Deprogramming And Decontamination Process Continues
Dysfunctional Women Must Be Recompensed For Their Shortcomings
Most High Bless