Evidence:
I honestly don't feel sorry for these women at all because through social media, this is the toxic and volatile dating environment they've created. Getting sucked in by the social media sorcery, behaving like a bunch of jackasses with outlandish, foolish, ridiculous and unrealistic expectations of men but then wanting to run for the high hills when one of their products goes defective and turns on them, lol.
They really thought the dude was going to worship them and grovel at their feet so they could berate, mock and ridicule him to their heart's content, however they realised that things got serious in the blink of an eye when he went to his trunk to pull out a gun. Of course there had to be a Becky wannabe black female in the crew with her ridiculously bright blonde weave, smh.
Now, I'm not condoning what this ultra simp did, he clearly is 12 kegs short of a 6 pack, however at the same time the days of women being able to evade the consequences/fallout of the hostile environments they've wrought via their own hands are over. Notice how all of those heifers had to make a run for it, nobody swooped in to save the day for them, I say good.
Additionally, the fact that it was all women sitting at the table with no men in sight tells us all we need to know, no doubt these chicks were on some "hot girl summer" flex looking to get slutted out by Chad, Tyrone, Slim Sauce, Shorty Fist, Field Mouse and the rest of the pump and dump camp.
Women need to be aware that many of the simps they've created, mocked, ridiculed, laughed at and financially taken advantage of are at the end of their tolerance threshold and one wrong comment or action on their part could send these simps/manginas over the edge to the dark side for good.
These simps out here want repayment for simping services rendered, they've been faithful to these women, licked their muddy boots, grovelled at their feet, given these harriets money, taken them out on expensive dates even though they've been left blue balled at the end of the night.
We only have to look at the forever elusive Jessica X, the original simp squads she rolled into the Black Manosphere with aren't the same crew who listen to her today, a large portion of the originals eventually turned on X after pump and dump advocate Ramil Amyr a number of months back released a video heavily criticising the black men who had given her a platform and boosted her up to the point where she became bigger than them and as a result got haughty and would no longer bring them onto her livestream panels.
The point is, eventually these dedicated simps snap and will demand some kind of tangible reward for their services, most thankfully will simply abandon ship and move onto the next female to simp for believing that they'll get a different outcome elsewhere, a few however will take that simp philosophy to the next level and won't hesitate to bring harm to those same women that never reciprocated.
Since these women are strong and independent, claim they don't need a man and can do bad all by themselves, let them deal with these select loose cannon, lunatic simps who don't have any problems turning on the same women they worship.
It's going to get very interesting as society continues to crumble and these vain, delusional women out here slowly realise that the system they once leaned heavily upon cannot save them from the wrath to come. Many are already smelling the coffee, popcorn and freshly squeezed juice at the ready. #SYSBM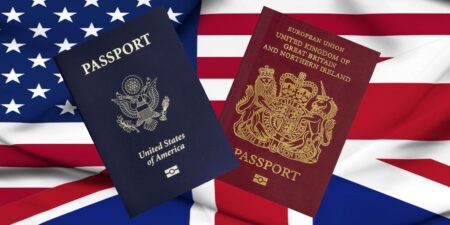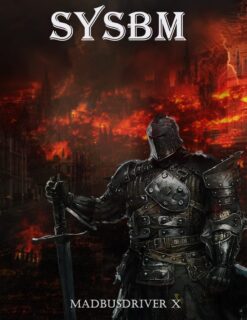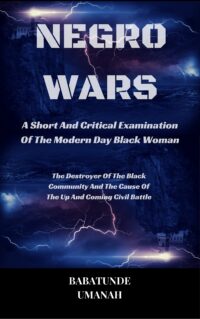 The Deprogramming And Decontamination Process Continues
Hard Times Are Coming Down The Pike
Most High Bless