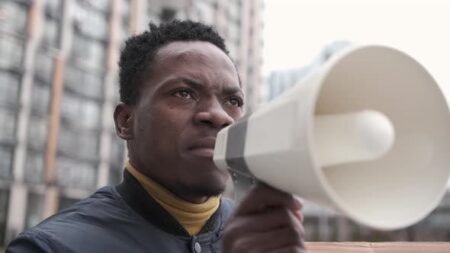 Check this out right here:
https://www.tiktok.com/@danadane1987backup/video/7105945697022659886/
By the way, when she refers to Pookies, she's talking about black men who are merely asking questions as well as challenging her position. You heard it straight from the horse's mouth, she found a guy who was decent(in her words "top notch, the best of the best"), who was committed to her, who wanted to get married and have children but in her own words, "she didn't want that", smh.
I keep on telling you these modern day black females aren't worth a fart in a windstorm, they're not right in the head. A good guy came along and this black siren curved him because she either wanted to focus on her career, continue spreading her legs to random dudes ie giving Jezebel a free run of the yard unsupervised or both.
This reminds me of the viral video currently doing the rounds that some of you have already posted of the cake faced black harriet who rejected the brother who is a nuclear physicist, BLACK WOMEN DO NOT WANT GOOD BLACK MEN, don't let them fool or tell you otherwise. Danadane also had something to say on that viral video, see for yourselves:
https://www.tiktok.com/@danadane1987backup/video/7105430813998599467/
I'll keep on saying it, the overwhelming majority of black females are afraid of real commitment, stability, peace, tranquility, order, love, affection, functionality etc, this is why they much prefer the likes of Trap House Jim, Field Mouse, Shorty Fist and Chunky Bruh, those guys can provide them with the same level of strife, contention, chaos, pain, suffering and failure that swirls within their own psyches and lives.
Gentlemen, those of you who are single, if possible do yourselves a favour and simply deal with non westernised foreign women who by default are wired correctly to want to expand upon and embrace their womanhood and femininity to the maximum, that way you can avoid these confused, discombobulated and contaminated 2022 Western women who don't know their backsides from their elbows.
Black women as a collective feel extremely uncomfortable dealing with good black men mainly because they know they have no personal qualities to bring to the table as tangible contributions towards keeping a relationship fit, strong and healthy, this is why they always attempt to switch the focus to superficial banter such as education, materials and socio-economics in order to hide a multitude of inadequacies, never fall for the Okey Doke.
Black women already know they're a complete mess even though they try to pretend otherwise. Danadane1987 will be "hoping" to find another quality man right up until she hits the grave, she had an opportunity to snag a "top notch" black man and she threw it down the toilet, typical black female behaviour, how much of a delusional knucklehead can you be? I hope a non black female scooped him up instead.
What are free thinking black men saving themselves from, saving ourselves from running into stupid heifers such as the above who can't recognise a good thing even when it slaps them clean across their foreheads. Another Open Mic Wednesday is here, what's on your minds for this week gentlemen, you've got the floor, roll that dice. #SYSBM