Once again, another scoop courtesy of King Sigma, much appreciated brother.
Evidence:
https://people.com/movies/michael-b-jordan-and-lori-harvey-breakup-exclusive/
https://www.tmz.com/2022/06/04/michael-b-jordan-lori-harvey-split-break-up-called-it-quits/
https://www.instagram.com/michaelbjordan/
https://www.instagram.com/loriharvey/
Normally I don't really cover celebrity news, however in this case there is a pinnacle lesson to be learned. NEVER slip into simp mode and attempt to get serious with ran through, rinsed out and used up women which is exactly what super simp Michael B Jordan tried his utmost to do with Lori Harvey and failed miserably.
Though attractive Lori Harvey solidly belongs to the streets having already been ran through by many black male celebrities before Jordan came on the scene. The saying "you cannot turn a hoe into a housewife" still remains true to this day(especially with modern day black females), though there are many foolish men out here who honestly believe they can buck this principle and manage to come out on top, smh.
This is the harsh reality when it comes to the celebrity circuit, you're always going to be dealing with somebody else's leftovers, there are very few if any female celebrities who are relatively untouched and uncontaminated.
Michael B Jordan should never have gotten involved in a long term relationship with Lori Harvey, he should've done what the other black men did before him, slay the cheeks for a number of weeks and thereafter swiftly move on, Lori Harvey like your typical black female is NOT relationship nor wife material.
Unfortunately I suspect Michael B Jordan was dazzled and bewitched by her beauty and chose to dismiss her promiscuous past believing that he could somehow "overcome" her THOT history, oh how wrong he was.
I'll keep on making the same statement over and over again, SYSBM is the only sustainable and viable way forward for the heterosexual free thinking black man, Michael B Jordan is now finding this out the hard way.
I also believe that Lori Harvey was getting extremely agitated at the fact that she was locked down with a guy who wasn't a Pookie, 12 Gauge Mike, Slim Sauce, Field Mouse, Cheezy Grillz or Shorty Fist type Negro, she was longing for "freedom" to spread her legs to every Tom, Dick and Harry and now Harvey is back where she really wants to be, Streetsville Central.
I suspect part of the reason why Jordan got with Harvey in the first place was to appease the black love crowd seeing as black women gave him some serious heat back in 2018 when he was vacationing in Italy and was photographed on a boat with nothing but white women:
https://www.hiphollywood.com/2018/07/michael-b-jordan-has-this-excuse-for-his-beckys-only-boat-excursion/
Jordan should've remained on the SYSBM pathway instead of turning into a simp and getting with a ran through, it's just your turn black female aiming to get the black love pundits off his back.
I keep on telling you that these modern day black females don't feel comfortable unless they're dealing with chaotic, dangerous, fast life living black males, as a black man if you don't have a lengthy rap sheet, sag your trousers to the floor, have gold grills in your mouth, have your body totally graffitied in tattoos, flip your cap to the back and are ready to shoot up the streets, the truth is the overwhelming majority of black women will NOT be interested in you.
Even Rapper Boosie caught some heat last year from Harvey and Jordan fans when he doubled down on his comments about Lori Harvey's body count and how understandably she isn't the type of woman he'd personally settle down with:
Boosie wasn't wrong though, Lori Harvey is simply a glorified hoodrat with money who belongs to the streets, she enjoys entertaining multiple nut seeds from multiple men in her snatch and she eventually just like most black women will finally get that wake up call that the hoe phase really wasn't worth the journey once she exits her prime and sees the same types of men who previously checked for her going after younger, fresher women.
Unfortunately large swaths of women in the west foolishly believe that they're going to stay young forever, social media has outperformed itself in deluding these heifers into believing that things will always remain the same for them no matter what their age, physical and mental condition, however nothing could be further from the truth.
Gentlemen, SYSBM for the long term and the home run, remain focused, don't ever dip your feet into simp waters like Michael B Jordan, don't be fooled into believing you can rehabilitate broken beyond repair women who ought to be left by the wayside and given an extremely wide berth. Don't be an "on the fence" Negro either believing that you can defy all odds and find that unicorn black female, that's NEVER going to happen.
SYSBM isn't only about expanding upon one's dating options, it is also about dealing with QUALITY women. Lori Harvey is NOT a quality female, very far from it. The fact that MBJ wants a serious relationship is commendable, what isn't however is him attempting to make that work with an individual who's the complete opposite and wishes to continue loitering on Hoe Avenue for the foreseeable future.
Most Western women unfortunately have turned into complete numbskulls and non thinking blockheads who've wholly swallowed the deceptive feminist social media tainted Kool Aid about them being special, having all the time in the world to "do as they please", deserving nothing but "the best", being able to live however they want without facing any consequences, with any man they deal with always believing they can do better and being able to "have it all" until the day they hit the grave.
Lastly, never forget that the black witch will always remain a dysfunctional and ghetto wretch no matter where she's positioned on the socioeconomic spectrum. #SYSBM
https://www.bravotv.com/married-to-medicine/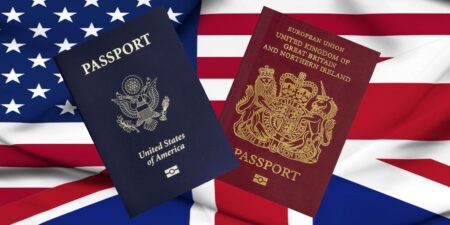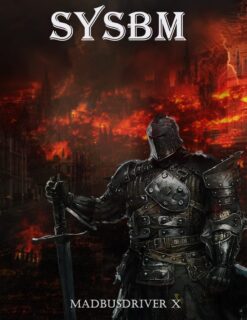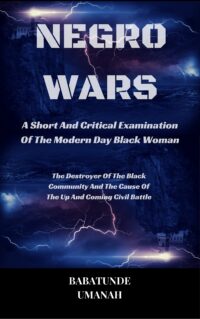 The Deprogramming And Decontamination Process Continues
As We Always Say, Simping Never Pays
Most High Bless