Evidence: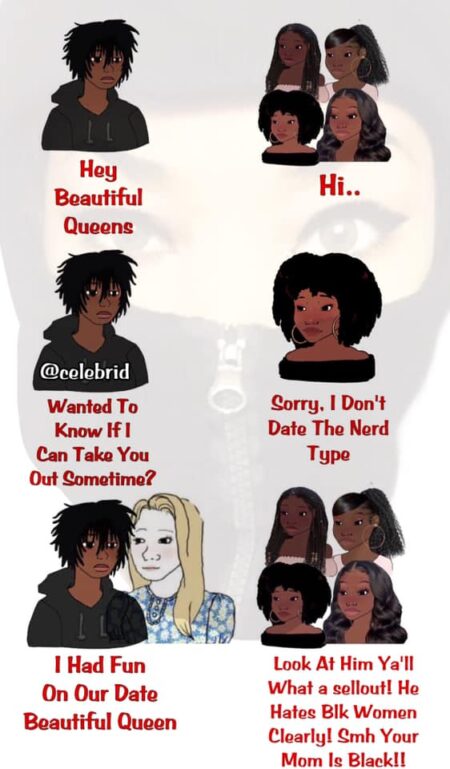 https://www.facebook.com/daphne.ford.169/posts/1861516620676249
So according to the friend of married Daphne Ford Sutton, nerd, educated lame, square type black men who are turned down by black women DON'T HAVE THE RIGHT TO DATE OUTSIDE OF THE RACE. Again, as I've stated many times before, black women as a collective in their delusions of grandeur honestly believe that black men are their property and are obligated to deal with them and them alone even though black women freely permit themselves to date out and expect black men to accept it without question.
Again, SYSBM practitioners don't care who black women choose to date, however when the black men they turn down opt to expand upon their dating options, they shouldn't be surprised and must take the L on the chin. Remember, they didn't want the guy anyway, they turned him down(first right of refusal), so why are they so salty because he decided to go elsewhere?
This is how selfish most black women are, they don't want the educated lame during their prime years but expect said guy to "step up" and perform clean up man/janitorial services once the prime years high speed express has reached the end of the tracks, she's been ran through by every Slim Sauce, Roof Top Trey, 2 Snacks and Field Mouse type Negro on the block and additionally she has x amount of bastard children en tow.
Once again, this is an extremely unusual and rare moment where a black female admonishes her friend for clowning a guy she turned down for a date simply because he began dating a white female. As we all know more time the angry and bitter black sisterhood of failure will always stick together and back each other up even if their fellow member is clearly in the wrong.
Always remember, the term sellout is only ever applied to black men who choose to date out by black women and their pro black simp squadrons, however whenever black women engage in the same activity, they're just "exercising their preferences", the hypocrisy of this modern day black female when it comes to interracial dating is off the damn chain.
I really don't understand black men who still choose to deal with black women because the above and more is just some of the premium garbage they choose to put up with. Daphne Ford's testimony also goes to prove how non black women as a group are much more open, friendlier and receptive while these black sirens stay hostile, combative, belligerent and militant.
As I've mentioned many times before, non black women have no problems swooping down and scooping up the black men black women arrogantly reject, Kevin Samuels and Obsidian seriously have their work cut out trying to rekindle so called "black love".
Honestly, black love is dead, it died a long time ago and black women were the ones who killed it because of pulling first right of refusal foolishness like the above, black men with sense and intelligence simply need to move on(many already have). Doesn't this remind you of the article I posted a few months back with video en tow in yet another rare moment where a black female confesses that most black women hate black men anyway:
https://slayingevil.com/2021/08/16/she-said-it-but-most-black-men-still-wont-accept-it/black-female-speaks-truth/
I'm NOT going to sit there and hold out for a group of females who on so many occasions have already stated that they much prefer the men they deal with to have multiple babymothers, gold grills, sagging trousers and criminal records 10 files deep, forget that, instead I'm going where I'll be loved and appreciated and I don't care what Dr Umar "GerbilFace" Johnson has to say about it.
Yet another example demonstrating what black men need to do in order to break free from the black female's spell, however as we see unfortunately very few have the ability and the courage to snap out of the "gotta keep it black/real" trance.
On very rare occasions I've heard a few black women state that modern day black females will never change because black men continue to pay them attention despite their gripes and complaints about them and I believe it, this is why SYSBM is for the extreme few, NOT the many. Black women don't control my dating preferences, they never have and they never will. #SYSBM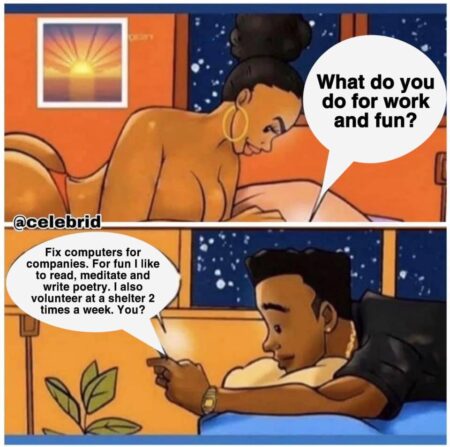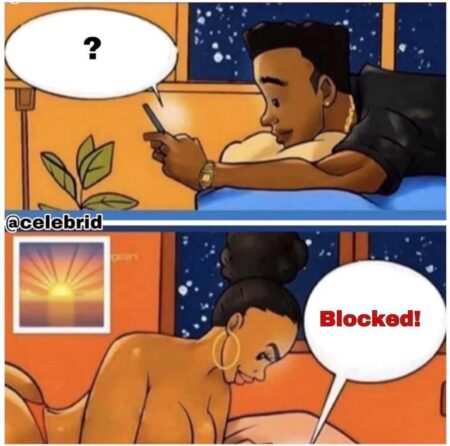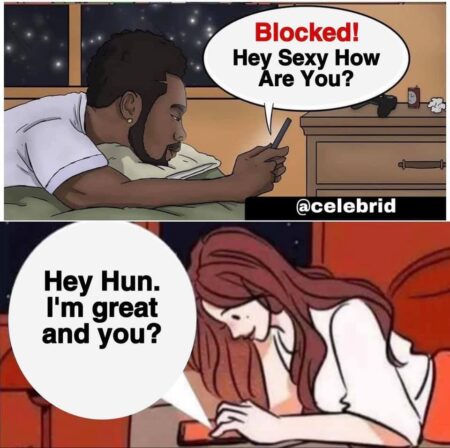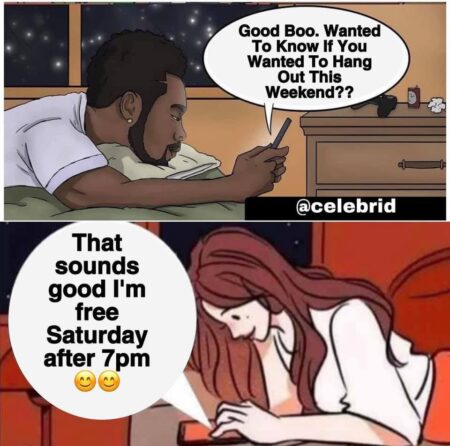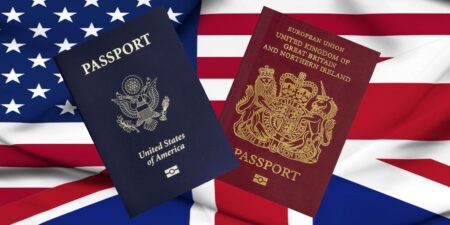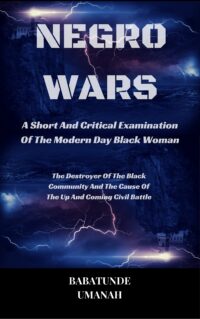 The Deprogramming And Decontamination Process Continues
The Writing Is On The Wall, However Most Black Men Refuse To Read And Accept It
Most High Bless