Evidence:
https://www.youtube.com/watch?v=6xfWeCQNMHM
https://www.instagram.com/adele/
https://www.instagram.com/richpaul/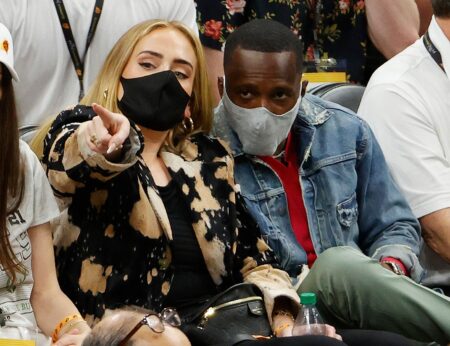 Big up Sherrif X for posting this in my last Umar Johnson article and a shout out to the Hoebusters Network for being on top of the black female bootlicking court jester and DPU(Dick Police Unit)detective Dr Umar "Gerbilface" Johnson.
Rich Paul(agent to Lebron James) is a successful businessman who has painstakingly built up his own empire, do you really believe that he's going to take the words of a snorting coke head seriously who hasn't got a black woman for himself, can't even clean up his own apartment and who still hasn't open up that academy for black boys?
Honestly, where does Gerbilface Johnson get off, in his delusional mind state he still believes he can go around checking and berating ie dick policing black men who choose to date interracially, meanwhile we haven't seen hide nor hair of a black queenie by the side of this nugget-head yet.
The fraud Johnson even went as far as to recently fake a wedding with two black female volunteers, smh. He's telling you to stick with the same type of women he can't even get himself, how does this make any damn sense? Answer, it doesn't.
Now, I checked out Rich Paul's Instagram and noted that he has a black daughter, therefore he's already been down the "keeping it real/black love" boulevard and recognises it for the abject failure that it is.
The truth of the matter is Umar "Gerbilface" Johnson is sideways begging free thinking, successful black men to take onboard these broken beyond repair black females because he knows that without our participation in the clean up man ponzi scheme, the modern day black female will forever remain desolate. Oh well, that's her problem, not mine.
As I've stated many times before, a good quality product will always be in high demand and automatically sell itself, it doesn't require a salesmen constantly in the consumer's face trying to persuade and in most cases bully the perspective buyer into purchasing whatever is being offered.
This is exactly what Gerbilface Johnson doesn't want to understand, if black women were even of decent quality then there wouldn't be an issue of so many black men leaving the building in their droves and heading into the arms of non black females.
However Johnson just like the rest of these lazy pro black retards doesn't want to improve upon the merchandise he's desperately trying to peddle, instead he and they roll on using their preferred method of continuing to berate, browbeat and demonise those black men who opt out of dealing with black women altogether, believing they can shame us back onto the proverbial plantation.
Nope, it's not going to work, once those black men who can think and reason for themselves experience just a small taste of femininity from non black women, it's a chicken wrap and there's no going back.
As far as I'm concerned, the so called "Snow Bunny Crisis" is a great thing for white women and black men who want to date and marry each other, the only reason why dickheads like Umar Johnson claim to be so concerned is because as MBD recently said, he just like many of these elder Gen X grifters believe that they can push a button to reset black society.
However, in order for that so called reset to take place, upwardly mobile, educated, intelligent, free thinking brothers are required to return to the scrapheap called the black community in order to deal with rebellious, belligerent, overweight, rude, arrogant, masculine, fake from head to toe, loud, mean, nasty, evil, angry, bloodthirsty, violent, ugly, lazy, narcissistic women.
No thank you, I'm good, I'll pass. Let the so called "Snow Bunny Crisis" continue to gather heavy momentum, the more free thinking brothers who can liberate themselves and experience real femininity not just from white women but also from females of other non black backgrounds, the better.
Johnson talking about "don't get your coon papers", yet has Gerbilface himself manifested any paperwork concerning his Fredrick Douglas Marcus Garvey Academy for boys to date, I'll wait?
SYSBM continues to steam roll ahead and there isn't a damn thing the frying Pan African, dick police detective Umar Johnson can do to stop it, the substance abuse must have really gotten to the dude's head, literally.
Here is just a small example of why more black men are throwing in the towel on black love, this clip is from the television comedy show Atlanta, season 2, episode 7 created by Donald Glover aka Childish Gambino:
https://www.youtube.com/watch?v=liebWzD9gnM&t=3s
https://www.imdb.com/title/tt4288182/
Notice how the white woman PROUDLY proclaimed how she'd been with, supported and had the back of her black boyfriend from day one(8 years strong), however what did the loud mouthed belligerent black witch retort with:
"You can afford to invest early, I ain't got time to be sitting out here with no community theatre ass n***a for 8 years and wishing on a goddamn star. There are plenty, plenty, plenty, plenty of good black women but you won't see Brad Pitt trying to date Shonda Rhimes".
Claiming that there are plenty of good black women while positively portraying herself as the absolute worst representation imaginable, as per usual just like her white lord and saviour General Blizzard referring to black men as "n***as and these are supposed to be the "most educated" women, smh. Like MBD says, black women don't see any value in free thinking brothers until we choose to date out.
Plenty of good black women, where??? Of course your average black siren doesn't want to invest in a black man, nope, she wants a ready made Negro she can begin sucking the blood and resources out of immediately, this is how the overwhelming majority of these black harriets function.
The above Atlanta clip is a whole article within itself, don't let these black women out here fool you. They only want the wealth and resources of the average productive brother while on the flip side wanting to be dicked down and get their backs blown out by Shifty Sizzler, Sheggy, Cheddar Boy, Field Mouse, Blac Bloc and Roof Top Trey. #SYSBMFORLIFE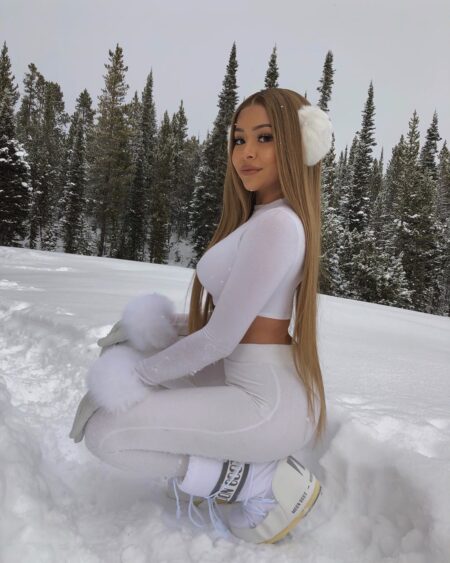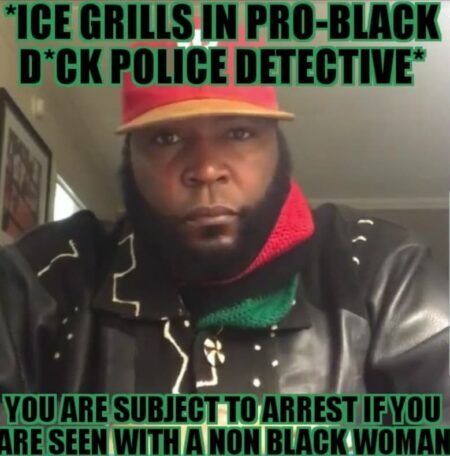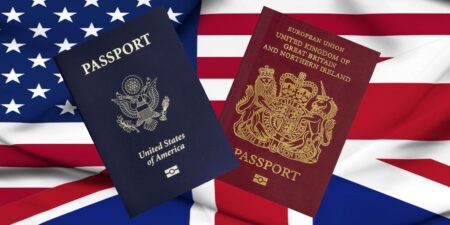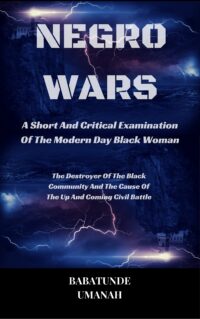 The Deprogramming And Decontamination Process Continues
Dick Police Officers Are Everywhere Trying Their Upmost To Stifle Free Thinking Black Men's Dating Options
Most High Bless