Evidence:
https://slayingevil.com/wp-content/uploads/2021/09/PHE_Covid-19_consent_form_adults_able_to_consent_v2.pdf
https://www.nhs.uk/conditions/coronavirus-covid-19/coronavirus-vaccination/
The above PDF is the official Public Health England consent form for the Convid 1984 bioweapon as well as below that a link to the NHS(National Health Service UK) Covid "vaccine" website. Now compare that to a fake consent form somebody unknown created below: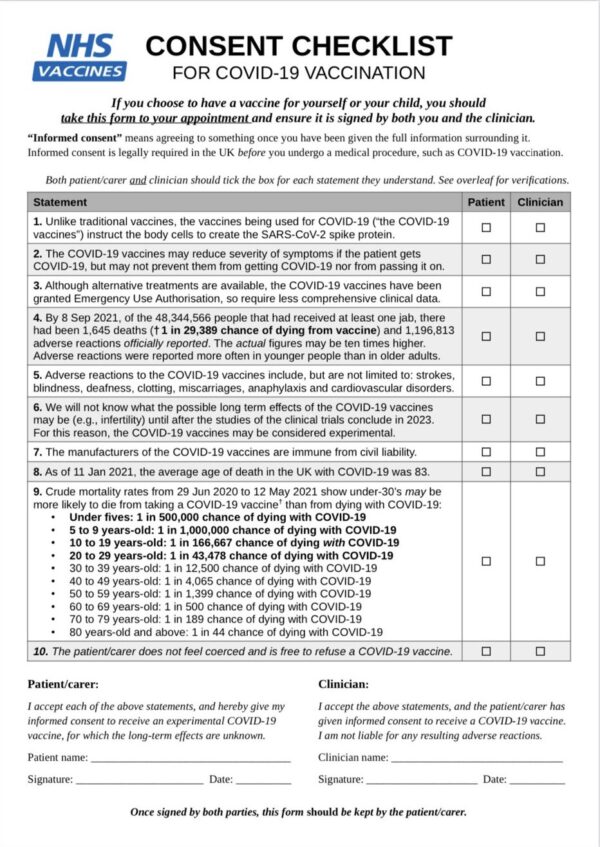 I much prefer the fake consent form as it provides much more information and more importantly serious home truths about the Convid bioweapon, those who created it and the real risks involved vs the official consent form and the NHS website combined. The official form ought to look like the fake one. The fake is what true informed consent should look like.
As I've stated before, a major massive red flag was the governments in the west granting these vaccine manufacturers total immunity from prosecution, folks should've stopped the presses right there, however as has clearly been revealed with this plandemic, most folks are non thinkers, even with blatant and overt government dishonesty, the sheeple will still follow the State and do what they're told.
As far as I'm concerned when it comes down to the UK, most of the people here deserve to be enslaved because they don't value their freedoms and are so willing to give them away in the name of so called "public health".
At this point only a true braindead knucklehead can't see that all of these measures being put in place by various governments around the world have nothing to do with a virus and everything to do with controlling and restricting your life.
Socialist countries unfortunately breed luggards and mullet heads who cannot think and reason for themselves, the UK is a prime example of this. The only reason why the UK government hasn't gone full ham like the dictators in Australia is because this country has a history of rioting, the most recent being the London Riots in 2011 which eventually spread throughout the country, riots in which the police once again were mysteriously told to stand down and do nothing about.
Another Open Mic Wednesday is here, you've got the floor gents, roll that dice.
You cannot make deals with the devil and come out on top – Verbs2015
Those who choose to carry out the devil's works must always be prepared to pay the price for doing so – Verbs2015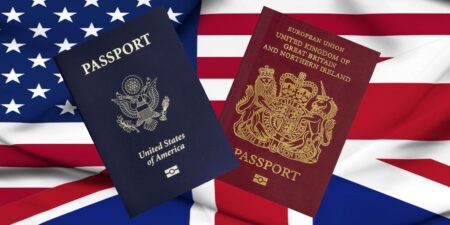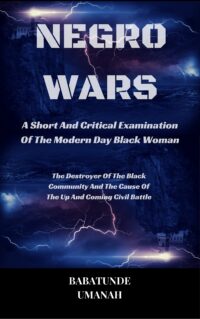 The Deprogramming And Decontamination Process Continues
Stay Individual(In Your Mind)
Most High Bless