Evidence:
In 2021 these goofy whorish black chicken heads are way out of control. We don't like you because you no longer exhibit the classic traits of traditional feminine women, we don't like you because you somehow believe you're equal to men, we don't like you because you behave like men, most of all we don't like you because you represent everything in a woman that men ought to avoid at all costs.
Of course in typical black female fashion this goofette can't represent herself in front of the camera in her natural state, she has to be sporting a blonde weave, fake eye lashes as well as 1000 pounds of construction site grade makeup on her face trying her best to cover up those massive spots which are still visible.
I find it funny how so many of these westernised female failures as of lately have been coming out of the woodwork thick and fast talking that "men have been suppressing/oppressing us" garbage, yet isn't it funny how these same women have no problems continuing to partake in the MAN MADE "suppressive/oppressive" infrastructure they claim has been holding them back.
If men have been holding them back, why don't these women separate themselves onto their own private slot of land and create their own infrastructure free from the restraints and restrictions they claim men bring to the table?
If more men began G checking and NOT allowing loose women like the above to interact within the infrastructure that they've created, at that point that many of these same unbridled females would soon realise that they couldn't do diddly squat without male intervention. Women need men, men DO NOT need women, however many of these feminist bootlicking minstrels refuse to acknowledge that this is the case.
Sitting in her car talking premium smack but the car is made by a man, wearing makeup, fake eyelashes and weave that are all made by men, using a mobile phone to record her goofy video that was created by men, wearing clothes that are made by men, driving on roads, streets and avenues that are all created by men.
These benighted black heifers have had their feminist, sexual liberation gravy train express running at full steam for the past 60 years, yet these mullet headed women haven't done anything for themselves, nope, instead all they've been doing is throwing tantrums like petulant children demanding that MEN give them more rights and even more privileges, ie begging from the same group they claim are oppressing them, the irony of it all, smh.
Gentlemen, you don't need me to advise you to give knuckleheads like the failure above an extremely wide berth. In the coming trials, tribulations and infrastructure breakdowns that are shortly to unfold in western countries, many of these single fefails are going to realise just how vital good men are but by then it will be too late for them.
Oh well, that's there problem, not mine. Don't worry, these same women exhibiting haughty, arrogant, prideful and boastful mannerisms will soon be broken down to the ground and quickly humbled with the horrible events that are about to come upon this planet.
Finally on a side note, the same principles can easily be applied to these pro black, slowtep meatheads who constantly walk around claiming to be "oppressed by whitey" yet at the same time have no problems begging for his handouts and continue to partake in whitey's system refusing to separate themselves from the same system of white supremacy they claim is holding them back, smh.
#SYSBMFORLIFE #TEAMFOREIGNWOMEN #SAYNOTOFEMINISM #NOMISANDRYOVERHERE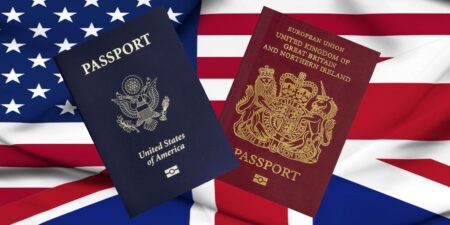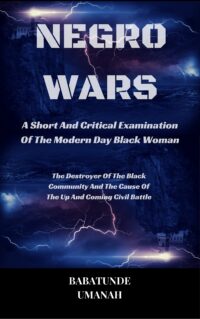 The Deprogramming And Decontamination Process Continues
Feminists/Misandrist Will Find Themselves By Themselves For Life
Most High Bless