Evidence: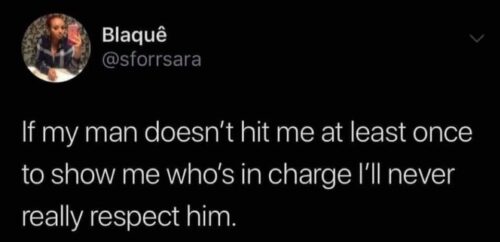 https://www.instagram.com/sforrsara/
Unfortunately I couldn't find this disjointed black female's Twitter page, I believe it may have been deleted. I found her Instagram profile but it has been set to private.
Now, your typical black witch would call a black man with his head screwed on straight "weak" for choosing to walk away from a female who welcomes conflict and expects to be beaten up, however seeing as black women as a collective are dysfunctional to the hilt, we shouldn't be surprised at this.
Your average pro black simp being lead by the nose by his black queenie would say exactly the same thing, how we're not built to handle black women which is why we're choosing to deal with other groups of women.
You should never have to "handle" any woman with force, "handling" anything implies that there is some sort of danger or risk involved. Many men counting themselves as being brave(but actually being fools) have chosen to deal with belligerent, violent, aggressive, rebellious women only to learn their lesson the hard way, many haven't lived to tell the tale.
I hear a lot of dating gurus and coaches talking about female nature, however the nature that is currently being displayed by large swaths of Western women is highly dysfunctional.
Female nature as standard without any malevolent and negative influences from dodgy individuals as well as the surrounding environment is supposed to be submissive, kind, gentle, caring, loving, affection, cooperative, nurturing, pious, humble, meek etc, the complete opposite of what we commonly observe being displayed by many women in the West as well as Westernised women worldwide.
Gentlemen, you don't need me to tell you to steer clear from these types of women regardless of their ethnic background, as I've stated many times before, QUALITY STARGATES MATTER! #SYSBM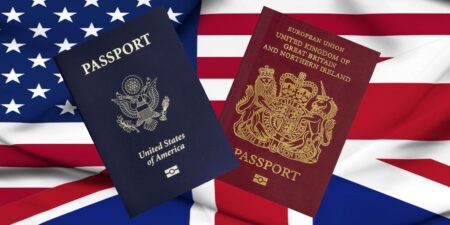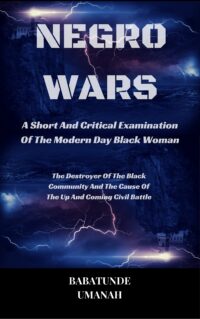 The Deprogramming And Decontamination Process Continues
Quality Stargates Will Always Matter
Most High Bless