Evidence:
https://www.youtube.com/watch?v=7BGX7mD_O8o
https://www.youtube.com/channel/UC92E7dFDCzlY_PzUHmEWgtA/videos
https://www.instagram.com/swagboyq/
I've never come across a group of women who are so backwards and mentally disjointed in my entire life, in other words the wig wearing harriet is saying that in order to be involved with her, you have to have a rap sheet as well as some sort of degree in criminal activities, smh.
This is why I don't need to state my case when it comes to advising black men with sense and intelligence to walk away from black women and to never look back, this black witch automatically carries out the job for me.
As a young black boy growing into a man who cares about his future and who doesn't want any interactions with the police, a jail cell or worse still prison, if all you keep on coming across are these young black girls and black women who without shame have no problems declaring their love for 12 Gauge Mike, Field Mouse and Cheezy Grillz, the next logical step is to walk away and instead deal with non black women who by and large aren't looking for guys to prove our good their are at criminal activities.
You heard the nonsense coming out of the young black harridan's mouth, she was proud to state that she deals with grimey and trashy black boys/men(hood ni**as), she even went as far as to attempt to shame the young guy for not being a scum bucket gun slinger with a mug shot himself, yep, just how black women in general are always attempting to shame productive black men via the label "educated lames".
This is the main reason why black love is completely dead in the water and why slowtep, black love/black unity proponents such as Dr Umar "Gerbilface" Johnson and Shahrazad Ali at this extremely late stage are wasting their time. You'll notice how they'll continually pound on black men to "do better", yet they'll rarely if ever check this modern day black female on her perpetual love for Spoony, Sheggy and Two Snacks.
The guy shouldn't have touched her wig, however not for the reasons you think. He doesn't know how long she hasn't washed her hair for, thus he has no idea what manner of creatures are lurking underneath that nest.
Remember, because of the incessant weave/wig wearing(especially with the lace front weave), black women don't wash their hair for weeks or even months at a time, what part of hygienic and healthy is that?
As a black man, whenever you come across black women who openly state that they prefer hood dudes, you simply respect their decision and move on.
We already know how the story ends for black women who love spreading their legs to the gutter trash of black male society, themselves as well as hoteps and prominent black love proponents begging you to save them from the harsh consequences of single mother hood is where all roads lead.
I'm so happy to see so many younger black boys and men shunning these disgruntled black females altogether, unlike many of the older generations they recognise and clearly detect that something just isn't right with black girls and black women in general.
One reoccurring theme I continue to come across is young black boys talking about how these younger black girls are aways angry and display so much vitriol and hatred towards them, therefore, can we be surprised at the uptick in interracial unions between black boys/men and non black girls/women?
My message to younger black men and boys is this, WALK AWAY from this mentally challenged, angry and bitter black female and NEVER LOOK BACK, there's nothing wrong with you, these black women are the ones who have serious problems, issues that you won't be able to rectify.
Standing there on the international social media stage declaring you love for hood Negroes with no shame, then proud to be wearing the hair of non black women upon their heads, smh, how much more of an illustration of self hatred can you get?
Black on black relationships are dead, the writing has been on the wall for a very long time, the problem is most black men have refused to read and accept the scribing.
Finally, notice the usual suspects like the fake academic Aaron Fountain are eerily silent and nowhere to be found when lug headed chicks like this begin speaking from the heart and it's been recorded. But SYSBM makes no sense right?? #SYSBMFORLIFE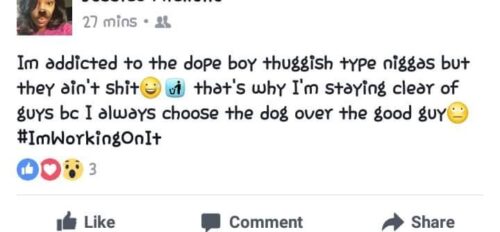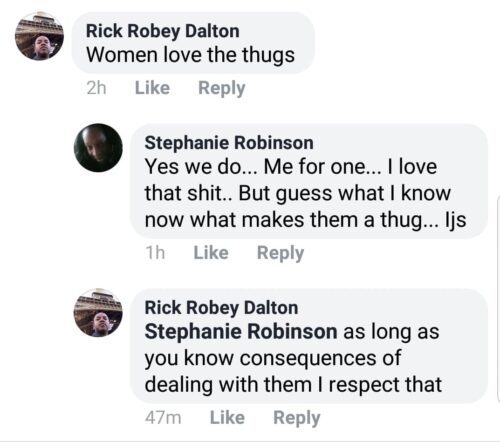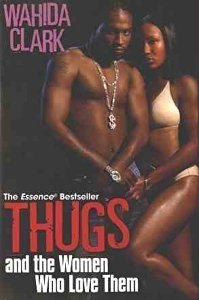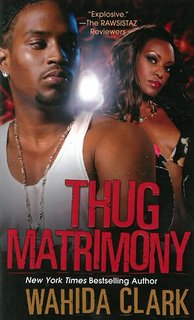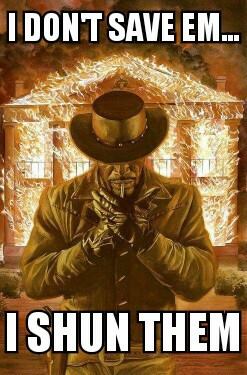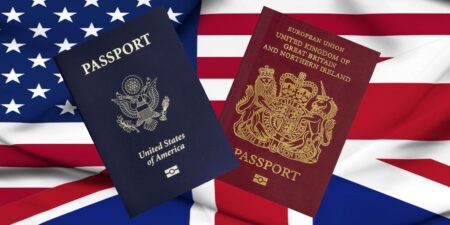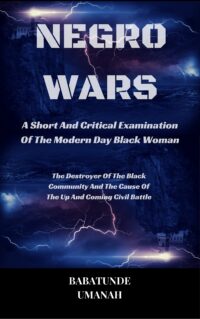 The Deprogramming And Decontamination Process Continues
Avoid Thug Loving Women Like Your Life Depends On It(It Does)
Most High Bless