Evidence:
https://www.opendemocracy.net/en/5050/domestic-violence-lesbian-relationships/
https://www.washingtonpost.com/news/soloish/wp/2016/07/22/why-is-it-so-hard-to-recognize-domestic-abuse-in-same-sex-relationships/
https://www.theatlantic.com/health/archive/2013/11/a-same-sex-domestic-violence-epidemic-is-silent/281131/
Firstly yes, I know, nobody would believe that all of the people in the thumbnail are women(even though they biologically are). It isn't a secret(at least not here anyway) that same sex relationships suffer from higher rates of domestic violence when compared to heterosexual ones, it wouldn't be a stretch to conclude based upon the renowned violent tendencies of black women that those particular same sex relationships would contain the highest amounts of violence.
At the end of the day black women as a collective are a bunch of violent brutes who love engaging in street fights and local block battle royales for the sport of it, it's not like we haven't already seen black women engaging in massive brawls.
Unfortunately YouTube is now adopting an extremely suspicious intrusion of privacy policy where any videos that contain some form a violence they now require you to "verify your age". Sorry, I don't love the platform that much to begin divulging my personal information.
Anyway, just to drive the point home as always, here are some videos of black women engaging in their usual pastime from other social media platforms:
https://flyheight.com/videos/g6vhxj
https://flyheight.com/videos/r0hbwb
I've already stated in my book Negro Wars that black women love throwing fists and spilling blood, and they wonder why they continue to remain single at such a high clip.
This is the very image they are choosing to put out concerning themselves, they can't blame black men for any of the above, even more so because these two grossly overweight, masculine looking, black female cooch lickers have decided to forego men altogether.
It really doesn't matter what route the black female takes, as I've stated before black women have the Midas touch of death and destruction, they continue to dig themselves deeper into degradation and degeneracy. This is what their "levelling up" and "divesting" looks like once their attempts to land themselves a Captain Rogers fails.
As I stated before in the past, side chickism, lesbianism and singledom are the only options available to the overwhelming majority of black women at this late stage. White men who wouldn't have minded dealing with black women in the past in light of their present gutter condition are now choosing to give them a wide berth, the same goes for free thinking black men who realise that they stand a much better chance of finding higher quality women elsewhere.
Commenter and fellow blogger Afrofuturism1 is spot on, the overwhelming majority of black women are ticking time dykes and are definitely one clip away from diving straight into another black female's contaminated cooch.
SYSBMFORLIFE gents, I don't really care what these anti SYSBM proponents say as they can never provide any counter material to what I continually post on this website 3 times per week. The modern day black female is done and she's brought this calamity upon her own head.
Many black women complain about black men stating over and over again that there are no good members of black male society remaining(something we already know is NOT TRUE), they leave off dealing with 12 Gauge Mike, Chunky Bruh, Field Mouse, Two Snacks and Slim Sauce, cross over the fence only to dive into relationships with other black females where they are still getting their heads bashed in.
Like I said, black women have the Midas touch of death and destruction, nothing they put their hands upon ever renders good results or anything positive, NOTHING. Finally, this also goes to illustrate how the so called comradeship black women claim to have amongst each other is nothing but a load of old guff and flatulence. #SYSBM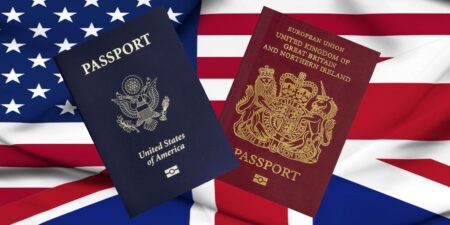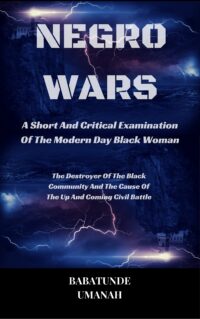 The Deprogramming And Decontamination Process Continues
Even Carpet Munching Cannot Save The Modern Day Black Female
Most High Bless