Evidence: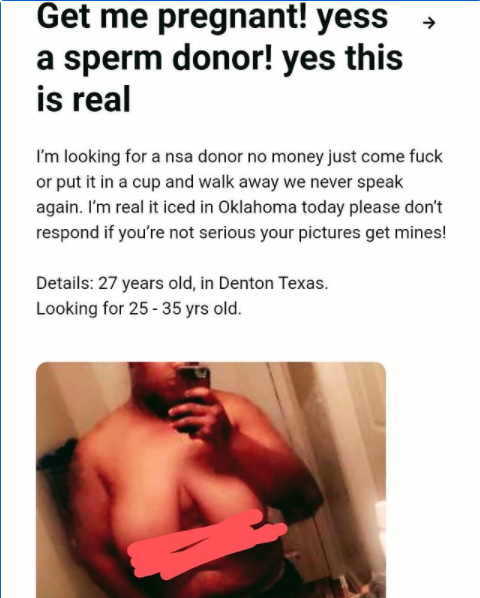 Now, I personally know of a black woman who I used to work with who put out a tender with exactly the same request, she wanted a black man to get her pregnant and thereafter stay out of the picture and she managed to find a guy to fulfil the role. This is my point and where flat headed deceitful buzzards like the fake academic Aaron Fountain as well as these pro blacks fall extremely short.
The pro blacks especially keep on talking about black love, black unity and black family(particularly Umar Johnson as well as Dr Claw aka Jason Black), however when was the last time you heard any of these black love pundits discuss the fact that most black females automatically gravitate towards single motherhood and only want a decent man to come through once the harsh realities of raising a child or children by themselves begin to set in, I'll wait?
It's not like we haven't seen this type of behaviour from black women before, don't we have the current situation with the Jewish maths professor Ari Nagel aka The Sperminator who by the way despite the so called "pandemic" is still travelling up and down the US providing bust a nut in cup services to women looking for a free sperm donor, the majority of his clients being black females of course:
https://nypost.com/2020/05/16/not-even-a-pandemic-can-stop-the-sperminator-from-spreading-his-seed/
This is what I continue to talk about regarding those who promote black love and black families failing over and over again to deal with the serious fractures within black female society especially relating to the mentality most black women hold viewing single motherhood as a badge of honour instead of a shame as well as a complete and utter disgrace.
Black women as a collective clearly don't care about the black family unit, black love, black unity etc, if they were genuinely concerned about all of these things then they wouldn't have formed a confederacy with the State in order to shaft black men at every opportunity that presents itself, they would've rejected the poisonous religion of feminism, they wouldn't be eager to jump into the saddle of being a single mother nor would they be keen to open their legs to scum buckets and knuckle-headed Negroes, additionally they wouldn't be lining up around the block for the sperm of a man that isn't their male counterpart and lastly they wouldn't be taking their money and literally throwing it into the hands of East Asians.
It should also be mentioned as we already know, when it comes down to children, if the black witch has any chance of extracting money from the father then she'll take that opportunity without hesitation, there is no such thing as "no strings attached" when it relates to black women, children and claiming money, even The Sperminator is finding this out the hard way:
https://nypost.com/video/sperminators-salary-halved-by-child-support-summer-camp-and-more/
Gentlemen, nothing more really needs to be added here, just another example of an overweight, ratchet, reprobate, degenerate black female who has no standards and reason 710,498,039 as to why any black man with his head screwed on straight should NEVER consider black women as potential and viable mates. #SYSBM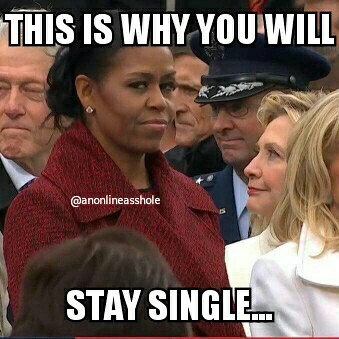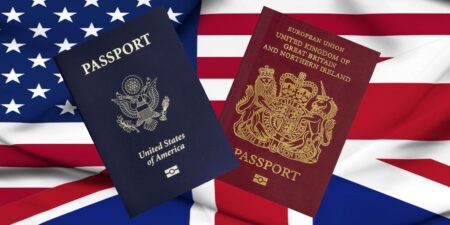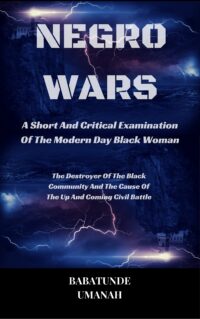 The Deprogramming And Decontamination Process Continues
Single Motherhood Is A Disgrace, Single Mothers Must Be Shunned And Avoided At All Costs
Most High Bless