Evidence:
Firstly, why should I trust or take seriously any woman who is ashamed of and afraid to put her own natural hair on display? Secondly, those women in the video are very bad liars as the overwhelming majority of black men deal with BLACK WOMEN, not white and other non black females.
Allow me to explain what is really going on here. This is yet another feeble and pathetic attempt by black women to stifle black men who choose to expand upon their dating options, however they honestly believed they could disguise their real intentions under pretending to want to help white women, even a 6 year old child could see through this garbage from 20 miles away.
You see how these 2 weasels attempted to play the "we've got the big scoop for you white women on black men, we're helping you out" card? The fact of the matter is white women overall make better choices when it comes down to the men they choose than black women do, the single mother rate in white female society is around 25% the last time I checked, however the same obviously cannot be said for black female society(especially in the US) leading the world in the religion of single motherhood who according to the Washington Examiner are way out in front at a 77% clip.
Even if we go by the stats in the first link provided, single motherhood in black female society exceeds that of their white female cousins by over 3 times, yet black women all of a sudden are claiming that they're trying to help white women avoid black men because we supposedly "talk bad about those white women", smh.
Black women as a collective simply need to take 30 seats and sort out their damn selves first because it's been observed for many years without dispute that black women themselves are the ones who require serious help and advice in choosing the right type of men. Black women are the LAST group of females non black women ought to be listening to concerning so called "dodgy black men".
Most white women who deal with black men aren't stupid, they're already aware of the turbulent relationship between black women and black men and how most black women actually hate black men, some of that hatred can be heard in the clip below:
White women are already aware of the fact that black women like a true bunch of zealots and fanatics deliberately choose the worst kinds of black men to date and get pregnant by, they're already aware of the fact that black women are the least desired females on the planet and thus fully understand why black females are desperate to secure the only men willing to deal with them en masse.
White women are equally aware of the fact that black women in general have horrible dispositions, nasty attitudes, can't conduct themselves properly around anyone, are ashamed of the way they look and as a result more black men are choosing to give black women the boot in favour of greener pastures. 
This "breaking news, we've got a big scoop for you on black men" Texas Two Step will go absolutely nowhere, those white women who deal with black men will continue to do so, this also goes for women of other ethnicities and there is nothing black women can do to change this, NOTHING!
Remember, these are the same black women who claim to "not care" about who black men choose to date and marry, yet don't you find it strange how these mincers are constantly trying to stick their dirty noses into the dating affairs of black men in some way, shape, form or fashion?
As I stated in the article I wrote at the beginning of February detailing how an interracial couple(black man/white woman) were harassed and subsequently the white woman was attacked by a black female, black women aren't about to allow black men to smoothly expand upon their dating options and easily transition into an interracial dating/marriage lifestyle without at least attempting to throw as many spanners into the works as they can.
Gentlemen, be aware of the various dirty tricks and schemes desperate black women are openly engaging in trying their utmost to keep you locked in with them on the proverbial plantation.
The majority of black men still deal with black women yet black women always seem to be overly concerned with a minority of black men who choose to go elsewhere, smh. The bottom line is white women don't need your so called "help". #SYSBM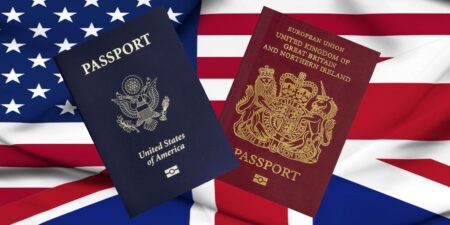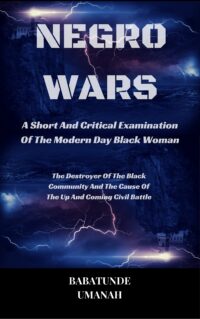 The Deprogramming And Decontamination Process Continues
Nice Try Black Women But You've Failed Yet Again
Most High Bless