Evidence:
Please excuse any errors in the audio recording.
As in the case of Reverend Bargain Bucket aka Shawn James, Dr Umar Johnson just can't seem to help putting both feet in his mouth over and over again, here he is once again speaking against interracial dating despite the fact that he has yet to snag himself a black queanie.
For the past 4-5 years I have written a number of articles on this buffoon and his ridiculous and outdated ideologies concerning black men only dating and marrying within the race, yet in 2021 the frying pan African Prince Dr Umar "black love" Johnson is still single, what's up with that?
Additionally, wasn't this clown supposed to manifest his Frederick Douglas Marcus Garvey Academy many years ago? To my knowledge the school has yet to be opened, what is taking this court jester/buck dancing minstrel so long to open up the education facility that he's been talking and bragging about for the longest?
Wasn't this the same mullet head who back in 2015 got exposed for dicking down a woman who went by the name of The Conscious Stripper aka Khym Ringgold:
This is one of the main reasons why I simply cannot take these pro black, back to Africa, red, black and green, frying Pan African, pyramid head pundits seriously, in terms of dating and the current in the sewer condition of the modern day black female, these guys are so dumb that they've back themselves into a dirty and musty corner from which it will be extremely difficult to escape.
Johnson is talking as if black women are constantly running him down to the point where he has to beat them off with a stick, nope, on the contrary, like many of these pro blackity black flunkies, I suspect most of the time Johnson is forced to beat his monkey to porn ie the black women he wishes would check for him in real life.
A large percentage of his audience are black women, yet the guy is still struggling to land himself a decent black female, make that make sense. Amazingly, even though a black witch blew his penis escapades with her wide open and black women themselves have a notorious reputation for stabbing black men in the back, he's still preaching that it's only cool for black men to settle with black women, smh.
Notice how the crack snorting shine bucket continues to repeat the same old talking points about white women only getting with black men for who they are(if those black men are famous), how dating out is destroying the black community(which 50 years ago was already placed deep into the sewer by black women themselves via opting for feminism as well as fatherless home welfare policies, facts that have been established for years despite what sexually suspect maggles such as the fake academic Aaron Fountain say to the contrary) and how the so called "snow bunny crisis" is out of control(whatever that is supposed to mean).
If black women as a collective weren't out here behaving like bottom grade sluts, whores, slappers, vagabonds, unbridled violent harriets and uncouth tramps, weren't out here trying their utmost to look like the white women they claim are supposed to be jealous of them, there wouldn't be such a mass exodus of black men seeking out better options elsewhere.
As I've stated many times before, black men representing Generation Z as well as Millennials will NOT be bullied and shamed into dating and marrying black women by elder Generation X out of touch, thinking back to the old times Negroes such as no school manifested yet Umar Johnson, that is never going to happen.
Finally, as for the weave wearing black female at the end of the top video who goes by the YouTube name of Tiffany, sorry, we've heard all of that "King, I love black men" talk before, at the end of the day actions speak much louder than words.
As commenter James SYSBM has stated many times before, expect to see more "I love you black men, dear black men" videos as more black women crash head first into the extremely harsh realisation that the very black men they've been arrogantly scoffing at are those same black men they'll need during these approaching apocalyptic times.
Popcorn and freshly squeezed juice at the ready. In the meantime, don't even bother listening to a weasel who has yet to deliver on his promises of an education facility he's stated is meant to be for young black boys.
Dr Umar Johnson, where's the damn school bruh? Dude has been running this FDMG Academy racket for years and people are still donating actually believing that he'll manifest the school one day, lol. #SYSBM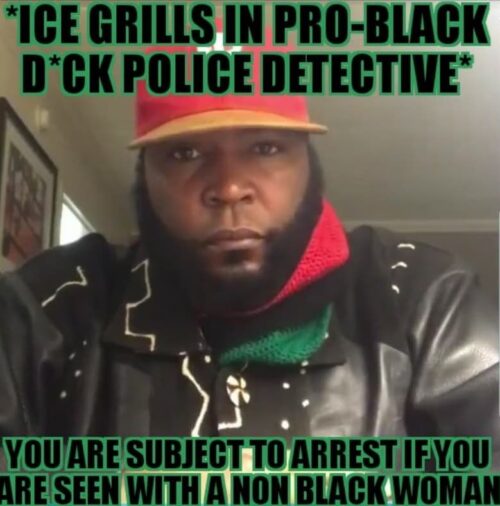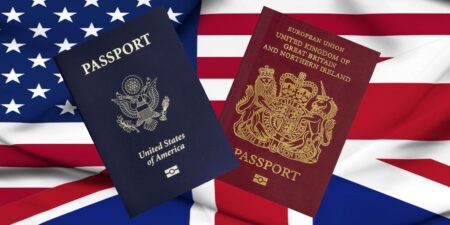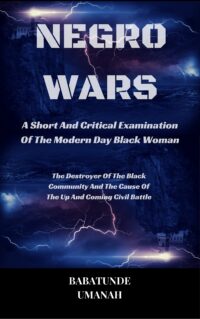 The Deprogramming And Decontamination Process Continues
Snorting Crackheads Who Cannot Manifest Educational Academies Cannot Be Taken Seriously
Most High Bless