This is how "da communitah" raises its children.
Evidence:
https://youtu.be/3qq66ASY8ac?si=QydnbHEZjBDEp6XG
This is how most black children are raised in "da communitah" and these pro blacks have the nerve to critique free thinking black men regarding their choice to NOT deal with a female who is not only dangerous but an absolute disgrace to herself and the people around her, smh.
The problem with these gynocentric pro black shines is they fully expect you to clean up a mess you never created and had no involvement in.
They just like their black female overlords view the productive black man who has all his credentials in check as a flunky to be drafted whenever somebody in "da communitah" needs saving.
There is absolutely NO WAY I'm placing my seed into any woman who raises children in such a dysfunctional environment with profoundly degenerate mannerisms. As we at the SYSBM™ Knights Roundtable always say, quality cultures matter!
Meanwhile on the flip side of the coin, commenter TeamWhiteGirls sent this photo to me which was posted by white male Canadian YouTuber SandmanMGTOW to his Twitter: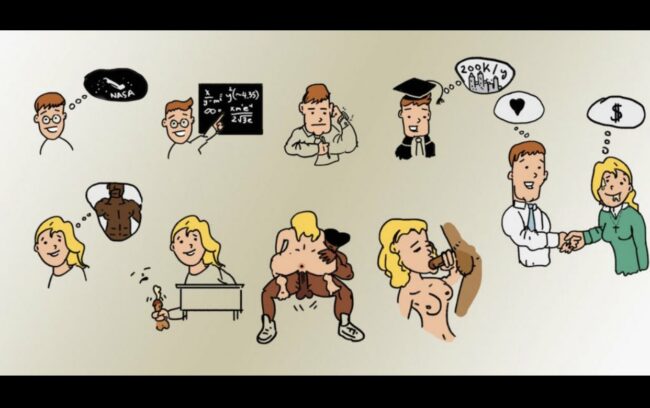 Again, why is a guy who claims to be MGTOW still concerned about where black men are choosing to place their family jewels?
Isn't this open display of insecurity just one of the reasons why more white women are opting into relationships with black men?
Isn't another reason why more white women are choosing to head in our direction because General Blizzard is constantly attacking traditional masculinity and classic manhood via his devilish creation called feminism as well as through his gynocentric system?
I keep on telling you that Captain Snowy isn't happy that he's losing his position as the main character aka the default man/the star of the show despite the hundreds of years of lies, deception and propaganda he's relentlessly put out in order to maintain that status.
Black men as a worldwide collective hold the least amount of money and resources on the planet when compared to men from non black ethnic groups, yet all of these guys still view us as an omega level threat especially when we get into relationships with their female counterparts.
I keep on saying that the overwhelming majority of white men who claim MGTOW are only that until they see an attractive white woman with a black man, then all of a sudden immediately they'll turn into the DPU(Dick Police Unit) while at the same time suffering intense psychological breakdowns.
The same goes for other non black men who state that they're MGTOW, they also turn into Dick Police Detectives and have severe mental meltdowns whenever they see black men involved in relations with their women, MGTOW my backfoot, what a joke.
Finally, here is another one that was sent to me by commenter TeamWhiteGirls:
But free thinking black men are still expecting to cuff up and procreate with these unbridled brutes? Even wild animals have more decorum and control than these poor excuses for females.
Another Open Mic Wednesday is here, what's on your minds for this week gentlemen. You've got the floor, roll that dice. #SYSBM™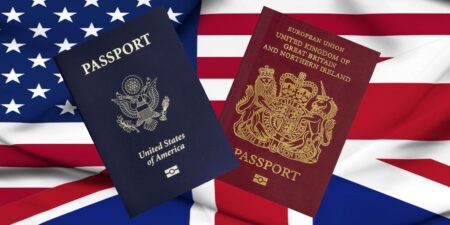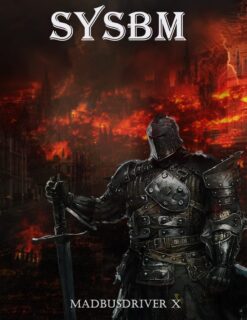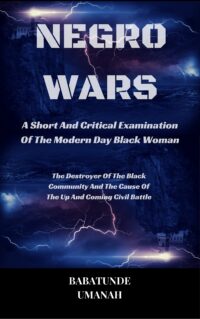 The Deprogramming And Decontamination Process Continues
Stay Individual(In Your Mind)
Most High Bless