Evidence:
https://www.tiktok.com/@livebitez/
Of course black women and their preprogrammed blue pilled, black male, bootlicking simp squads have come out of the woodwork thick and fast attacking Owens still trying to pretend that black women as a collective aren't extremely hostile towards decent black men who've got their stuff together ie those who are planning for a better future.
I've explained this many times before and I'll explain it again, black women can control and manipulate thugs and street Negroes, thus they'll never pose a threat to the black female's faux leadership position over the black community handed down to the black witch by her white lord and saviour Admiral Frost.
The upwardly mobile, free thinking black man however is a serious problem to the modern day black female, he cannot be manipulated and controlled, he fully understands his worth and as such poses an extremely serious threat to the black female's reign over black society.
Therefore in the eyes of black women he must be rejected and ultimately ousted from "da communitah" in order for her to preserve her leadership role, we're not stupid over here, we know exactly how these things work.
This is an all too familiar story of non criminal oriented black men being harshly rejected by black females simply because they don't fit into the gold grill wearing thuggo, shooting up the block demographic of black men these disjointed black harriets much prefer.
Additionally, I remember highlighting years ago how black women love berating dark skinned black men, calling them crispy, soot, charcoal, midnight, blackula, darkie, darko, blacky, black as hell etc.
Black women and their pro black simp flunkies have been using these names to disparage dark skinned black men for the longest. Now this information is being brought to light on a wider scale, these black sirens are running around like headless chickens implementing what reasonable damage control they can, smh.
Let's not forget Sherri Shepherd's son Jeffrey, back in 2018 during an interview on The Breakfast Club she revealed that her son(who was 13 years old at the time) "doesn't like black girls because they're mean", his words and I agree with them 100%:
https://www.essence.com/celebrity/sherri-shepherd-says-son-black-girls-mean/
Black women are more upset at Owens because they view themselves above black men, therefore whatever foul and evil treatment they choose to dish out against their male counterparts, in their eyes black men are supposed to accept said treatment without any protest.
I've been telling you Negroes for the longest that most black women view black men as slaves, commodities and assets, in the eyes of the black witch black men have no rights to complain about any foul treatment or wicked works wrought against them by black women themselves.
The bottom line is most black women are a bunch of dishonest, evil, narcissistic, heartless, bloodthirsty savages who derive pleasure, joy and happiness from the pain, suffering and misery they inflict upon others especially black men.
Investigate the many responses from black women surrounding Terrell Owens' account and you'll find very few black females who are willing to be honest enough to admit that black women as a whole don't treat black men very well at all.
Most black women and their pro black simp underlings live in an Alice in Wonderland fantasy realm, they still believe that non black folks cannot see for themselves how horribly black women treat black men, smh.
Most black men are matriarchal and as a result are totally lost, despite this revelation they'll still continue to "stick it out" and put up with black female dysfunction foolishly deluding themselves into believing that they have no right to experience respect as well as better interactions with the opposite sex.
SYSBM™ is one of the very few groups of black men who fully respect the black female's dating preference. Long ago we accepted that black women preferred the thug types and we simply moved on to women from other ethnic backgrounds.
When a group of women express that you're not their preference, you don't fight them on their decision or try harder to impress them, you simply move on to the women that do like you, it's not that hard. Pickings of quality black women 2023 are extremely slim to none, only the pro black bootlickers as well as the red, black and green matriarchal knuckleheads are trying to argue otherwise.
If more decent black men simply accepted the fact that black women much prefer dealing with roughnecks, hoodlums and ruffians who enjoy shooting up the block(even though black women themselves are cowards and refuse to openly confess this as a group), said black men would find their ideal woman elsewhere much quicker.
For you black men who can still think and reason for yourselves and who DON'T need black female validation and approval, get your passports with the quickness and get the heck out of dodge. #SYSBM™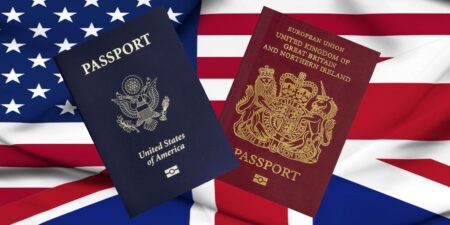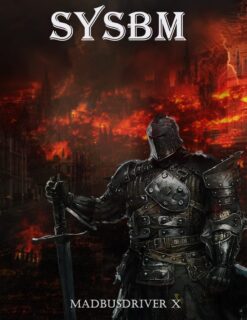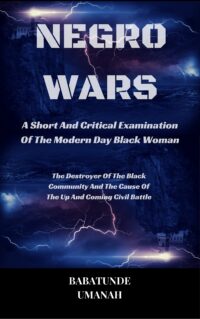 The Deprogramming And Decontamination Process Continues
Owens' Story Is An All Too Familiar One Amongst So Many Black Men
Most High Bless