Evidence:
https://www.tiktok.com/@jfkgomez718/
https://www.tiktok.com/@oohlala.lavette/
https://www.instagram.com/oohlalalavette/
https://www.instagram.com/theoxperience/
https://www.youtube.com/@theoxperience5474/
https://www.amazon.co.uk/White-Whore-Minnie-Saints-Alexander/dp/B09NRD8F6H/
https://www.instagram.com/minniealexander_/
Shout out to commenter SYSBM Forever for bringing this video to my attention. Those black men who are still dealing with black women should be ashamed of themselves, black women aren't even hiding the fact that in their eyes black men are seen as soft touch pushovers.
Captain Snowy gets the best behaviour treatment, meanwhile your black side is regularly put through hell and back, this is on top of the million and one hoops the black witch expects you to jump through just to get her consideration for a conversation, not even a date.
If I was still dealing with black females I'd be totally disgusted and insulted at hearing this, black women are essentially stating that black men are NOT worthy to see them at their best.
Of course, because most black males are matriarchal, they really don't care how horribly they're treated by their "queens", they have no problems having the black female place her foot on their necks and they'll balk at any black man who attempts to show them a better path.
As I've stated many times before, the fact of the matter is black women aren't desired by other races of men in significant numbers, this is why they have to go out of their ways to hype themselves up as well as flood social media platforms with photos and videos of black female/white male couples. By the way, here are the results of a survey that was sent to me by commenter TeamWhiteGirls: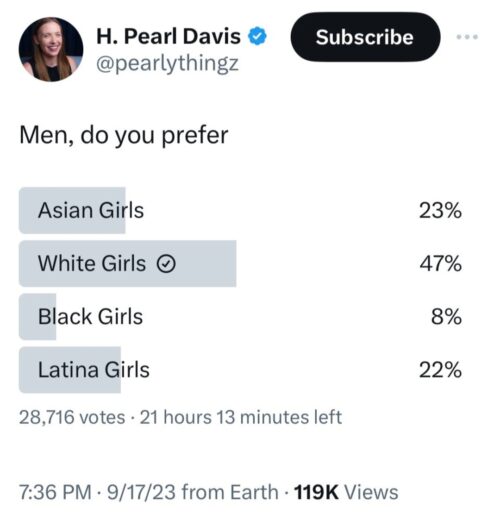 The problem is black women have carried out a professional job of destroying their image and reputation, these standard 340s below now represent black female society whether they like it or not:
https://www.youtube.com/watch?v=y6ErX1ChjmY/
They promote themselves as sluts and hoes with "Wet Ass Pussy" but somehow they expect white men to take them seriously past sex, in 2023 the jokes really write themselves with black women, you cannot make this stuff up.
All the best to those black men still choosing to deal with black females like this and any other women who hold to the same ratchet, ghetto, reprobate, hood rat, degenerate mentality.
White men most certainly are NOT interested in multi colour weave/wig, fake eyelash, fake nails, 50 layers of industrial grade makeup wearing, BBL carrying, Becky wannabe black females.
It seems that a minuscule number of black women are slowly beginning to realise and understand that they've been set up, played and taken for a joy ride, peep the videos below:
Another Open Mic Wednesday is here, what's on your minds for this week fellas? You've got the floor, roll that dice. #SYSBM™
https://www.tiktok.com/@danadane1987backup/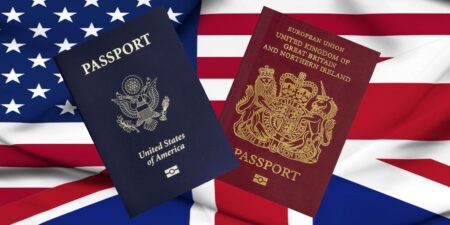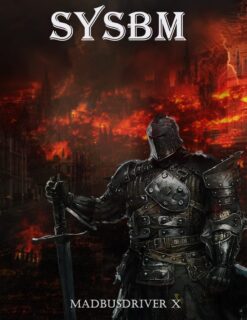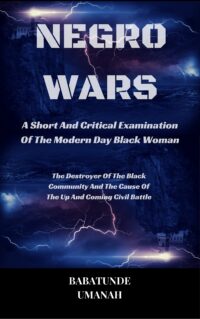 The Deprogramming And Decontamination Process Continues
Stay Individual(In Your Mind)
Most High Bless