Evidence:
https://www.independent.co.uk/news/uk/crime/peckham-hair-cosmectics-shop-video-arrest-b2409767.html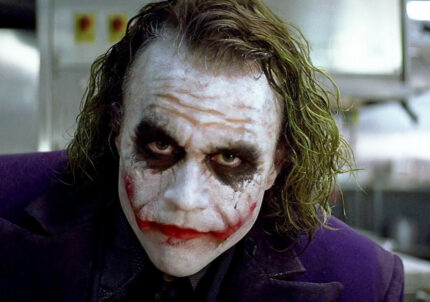 Shoutout to commenter SYSBM Forever for bringing this to my attention. As we've freshly come out of the BrickGate scandal with a Somalian female who made up an entire story about being assaulted by a random guy because she refused to give him her number and as a result managed to rack up over $42,000 in donations, I knew there had to be something more to this Peckham Hair Shop incident.
When you actually read into the articles detailing this account, why are we not surprised to learn that this black siren was accosted by the shop owner because she was attempting to STEAL ITEMS?
Additionally, you realise that this woman was eventually ARRESTED by the police(though on suspicion of assault, not the theft). Here is an excerpt from the above article:
"Police officers were called to the shop responding to a report the 31-year-old attempted to STEAL ITEMS and an employee had prevented her from leaving. The woman was arrested on suspicion of assault and later bailed pending further enquiries. The man involved in the footage has not been arrested."
The reason why I've quoted the above paragraph is because while searching for the same clip on TikTok, I came across shorter clips with captions on them trying to portray the thief as some sort of victim and that the dispute was all over "a refund", smh.
You have to be severely mentally ill to go into a shop with the purpose of either buying or stealing weaves, wigs and bundles when you already have hair growing out of your own scalp, smh.
Just as black harriets in the US are regularly getting involved in altercations with Korean beauty supply store owners because they're always trying to steal items, the same is happening over here in the UK with black women having to be manhandled by Pakistani/Indian hair shop owners for the exact same reason.
Of course, black folks in typical victimhood fashion immediately took to the streets of Peckham protesting outside of the hair and cosmetics shop concerned despite the fact that the black female they protested on behalf of attempted to use the 5 finger discount technique from the same:
https://www.tiktok.com/@zylahhandmammaxo/video/7277935465632763168/
https://www.tiktok.com/@thedaathpath/video/7277963643868728608/
You've got me totally messed up if you believe I'm going to engage in a protest on behalf of a thief. Too many black folks in the West have an extremely dysfunctional/bad habit of protesting and rioting for the wrong types in "da communitah", as far as I'm concerned, the shop thief got what she deserved, end of.
In the last Open Mic Wednesday, commenter SYSBM Forever wrote the following:
"Bdubs wanna be rough and tough masculine "boss chicks" who think they're bad until something happens to them as a result of their own actions, then want all the men of da communitah to rush to their side like The Avengers. Black women don't even realise that by being disrespectful, stubborn and rebellious, they're actually putting themselves in more danger."
I remember writing a few articles years ago on the old website illustrating how dealing with black women has become very dangerous and how black females act recklessly in public fully expecting black men to jump in and defend them without question or protest, nope, that's not happening over here.
Remember, these are the same black females calling you black men "broke", insulting you because either you don't have the exorbitant amounts of money required to finance them or you point blank refuse to fund their hedonistic, materialistic, superficial lifestyles.
There's nothing to see here, it's just another case of a black witch who entered a hair and cosmetics shop for the sole purpose of theft and got her just dues handed to her as a result.
I've been into a few of these Pakistani/Indian run hair shops to buy alcohol for use post shaving, those stores have multiple employees stacked on every aisle, what was this black siren thinking?
It's not even like you'll struggle to find clips of black women stealing weaves, wigs, bundles of hair and other cosmetics, they're in such an abundance:
https://www.tiktok.com/@beautysupplybelike/
https://www.tiktok.com/@southwestscooter/
https://www.tiktok.com/@therealish411/
https://www.tiktok.com/@kinglyrics_theartist/
https://www.tiktok.com/@615tiktokdada2/
https://www.tiktok.com/@foreveralone4025/
It's a damn shame, black women could shut down the weave/wig industry overnight if only they'd embrace wearing their own natural hair without feeling ashamed, embarrassed or insecure. However black women are prolific when it comes to spending their money in other communities.
Pakistanis and Indians are laughing all the way to the bank, they're able to put their children into private schools while black women struggle because of their incessant addiction to weaves, wigs, fake eyelashes as well as other vain, superficial cosmetics.
Don't allow the mainstream media to misguide you on this above interaction, the black female in question is NOT a victim, she's a thief who got caught and then couldn't even play the role of a FEMININE victim in order to garner sympathy and compassion from the shop owner, nope, she decided to wack him with a shopping basket instead, smh.
The shop owner Sohail Sindho recently conducted an interview where he explained what actually happened:
To be honest Sohail Sindho doesn't need to worry about a thing because as we already know, black women will return to his establishment regardless just like they did Juns Beauty Supply Store in Tulsa Oklahoma 5 years ago after that store owner hit a black female who not surprisingly became violent towards him first:
Don't ask SYSBM™ Knights and Practitioners what we're saving ourselves from because all of the above are perfect illustrations as to why intelligent black men who've got their heads screwed on straight need to distance themselves as far as possible from the black community as well as black women.
As I've stated before gentlemen, be sure to give women the equality they've been fighting so fervently for whenever the opportunities present themselves. This is the West, therefore always remember that women are "equal" to men.
Finally, black women in the UK cannot pull the victimhood card like their cousins in the US because the US black female has been weaponised against black men and "da communitah", thus she is a State asset.
Over here in the UK however, black women are in the exact same boat as black men, a group without a voice pushed to one side and forgotten about, this is why UK black females look incredibly stupid and foolish whenever they attempt to throw UK black men under the bus as nobody not even the UK government will pay them any mind nor take them seriously. #SYSBM™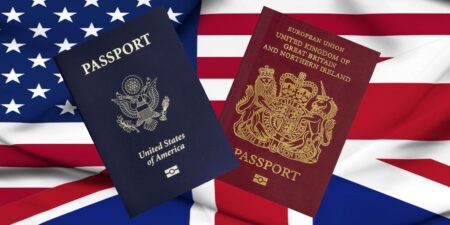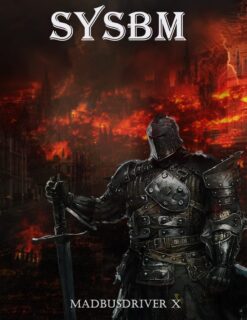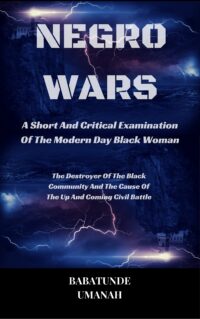 The Deprogramming And Decontamination Process Continues
Daggles Be Out Here Doing What Daggles Do
Most High Bless